Henry VIII is usually remembered as the uber-confident, intimidating megalomaniac who touted his magnificence on an international stage. But in 1528, a terrifying epidemic of 'sweating sickness' brought out his vulnerable side. Tracy Borman explores this strange disease and Henry's surprising reaction to it…
In late May 1528, a terrifying epidemic swept across London.  Known as the sweating sickness or the 'English Sweat', this most virulent of diseases had recurred with terrifying frequency ever since the first recorded outbreak in 1485, claiming hundreds of thousands of lives across Europe.  The disease was so infectious that it could spread across a large city such as London in a matter of days.
Doctor Caius, a contemporary physician, claimed that the sweating sickness: 'immediately killed some in opening their windows, some in playing with children in their street doors; some in one hour, many in two, it destroyed…As it found them, so it took them; some in sleep, some in wake, some in mirth, some in care, some fasting and some full, some busy and some idle; and in one house sometime three, sometime five, sometime more, sometime all.'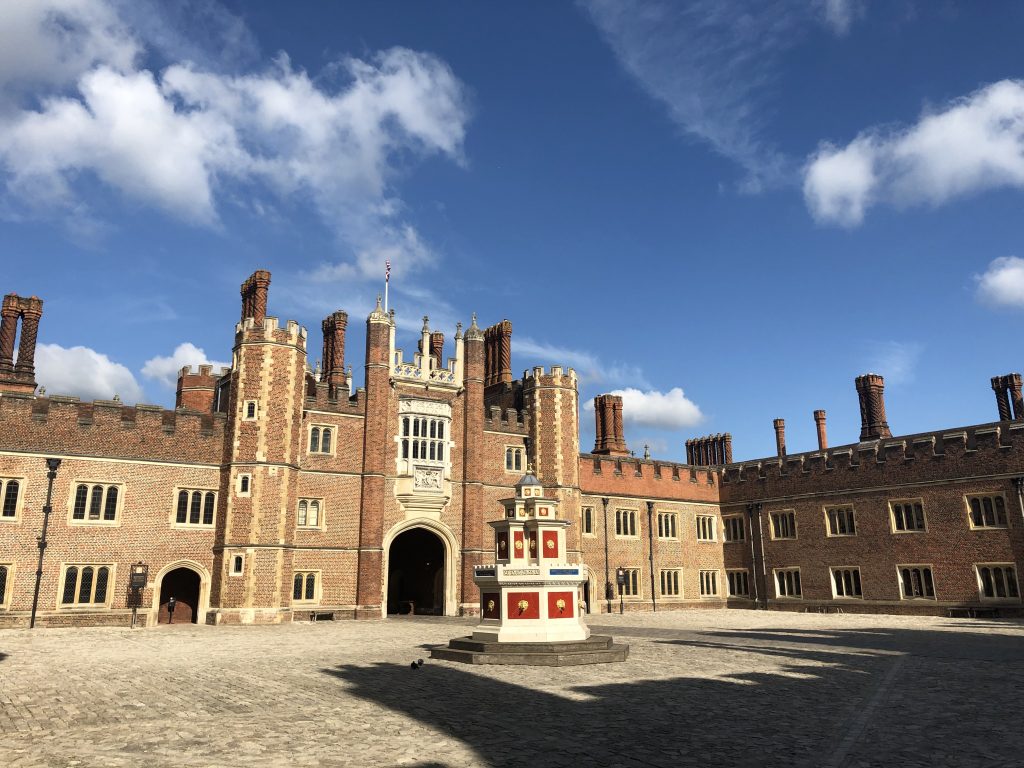 'This disease…is the easiest in the world to die of', agreed the French ambassador, Cardinal du Bellay in June 1528.  'You have a slight pain in the head and at the heart; all at once you begin to sweat.  There is no need for a physician; for if you uncover yourself the least in the world, or cover yourself a little too much, you are taken off without languishing.' 
Within days, two thousand Londoners had died, and many more fatalities were expected.  During the previous epidemic, the death toll had risen to 10,000 in the space of about ten days.  Du Bellay reported the widespread panic of this latest epidemic, with people 'thick as flies hurrying out of the streets and the shops into the houses…I assure you that the priests there have a better time of it than the physicians, except that there is not enough of them to bury the dead.'  He concluded: 'Everybody is terribly alarmed.'
Nobody was more alarmed than Henry VIII himself.  In part, this is understandable: as king, it was vital that his health – and that of his heirs – be protected at all times.  But his fear bordered on paranoia, even hypochondria.  When I was researching the private lives of the Tudors for a book of the same name, of all the fascinating details I uncovered, the one that surprised me most was a quote by someone who visited Henry in his privy chamber.  They described him as: 'the most timid person you could meet'.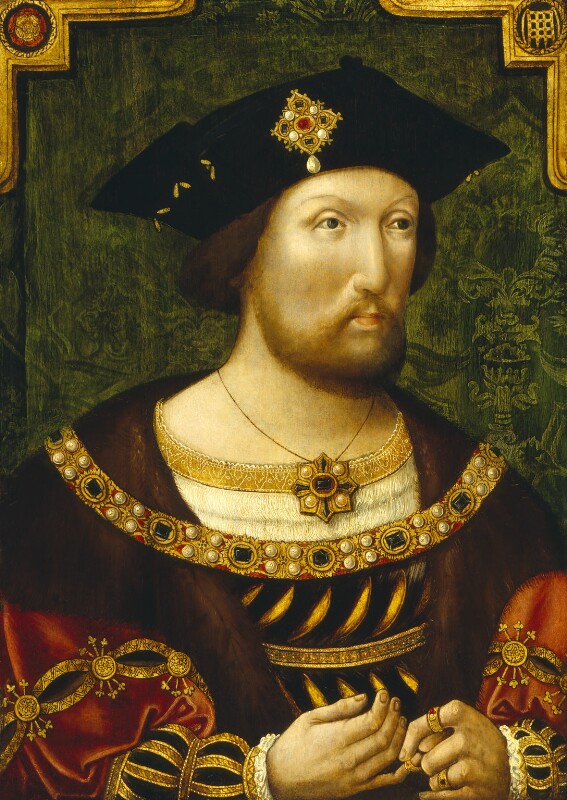 'Timid' is not a word often applied to this ebullient, larger-than-life monarch.  But in private, Henry's hypochondria found full expression.  He would submit himself to almost daily examinations by a team of physicians, who would closely inspect everything from his appearance to his bowel movements.  He kept a medicine cabinet in his privy chamber that included potions of his own devising.  He even had the magnificent Astronomical Clock installed at Hampton Court because the Tudors believed that the movement of the planets dictated one's health.
The king's obsession with his health may have stemmed from a catastrophic event in his childhood.  In April 1502, the ten year-old Henry had learned the devastating news that his elder brother Arthur had died, aged just fifteen.  Although historians now believe Henry VII's eldest son and heir had been suffering from a lingering illness such as tuberculosis, rather than the sweating sickness as was rumoured at the time, his sudden death had a profound impact on his younger brother, making him paranoid about sickness and disease from that day forward.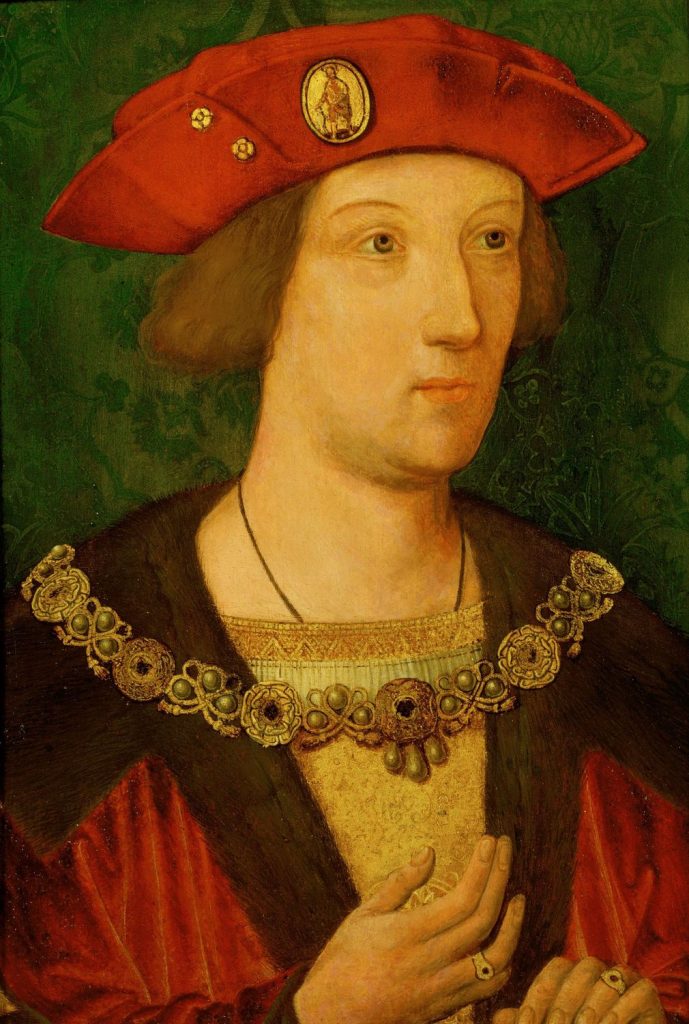 As soon as Henry heard of this latest outbreak of the Sweat in the summer of 1528, he ordered that the court be broken up and he left London with all haste.  The king – and those of his subjects who were rich enough – would flee to their country residences whenever the sweating sickness or plague hit the capital.  Back then, Hampton Court was considered a countryside residence, so this was one of Henry's favourite retreats.  But on this occasion, the king travelled further afield, staying at a succession of different houses to avoid infection.  This was self-isolating, Tudor style.
Such was the king's desperation to escape that he gave little thought to the woman who the world knew he adored more than any other: the 'great whore', Anne Boleyn.  She had been his obsession for two years now and Henry could think of nothing but setting aside his wife, Catherine of Aragon, so that he could marry her.  To his horror, he soon learned that Anne had contracted the disease.  As her life hung in the balance at Hever Castle, her royal lover stayed well away and instead dispatched his second-best physician, William Butts, along with a love letter.  To his immense relief, she survived…only to meet a much more terrifying end eight years later when he himself had her executed.
For all Henry's efforts, the disease seemed to be closing in on him.  As well as his mistress Anne, an alarming number of his closest attendants had started to fall ill, including Henry Norris, William Fitzwilliam and William Paget.  According to du Bellay: 'All those of the bedchamber except one, have been attacked, or are now ill.  It was said yesterday, that some more of them were at the point of death: I know not if they will escape.'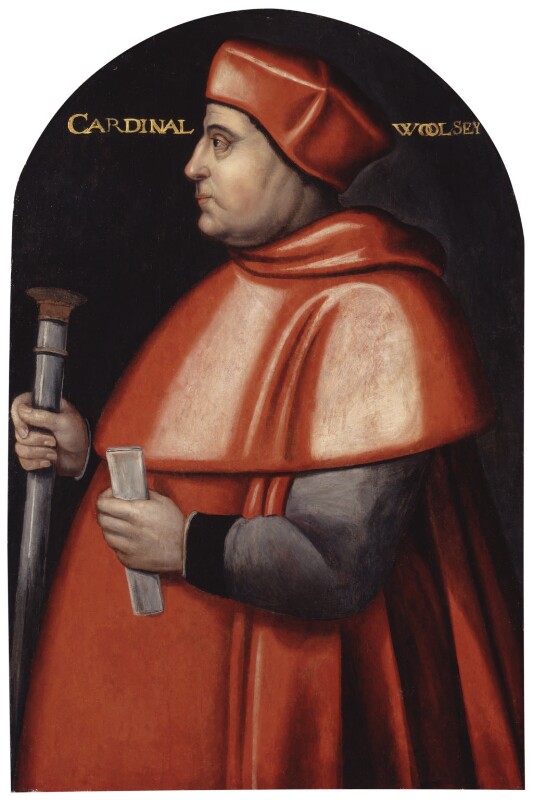 Meanwhile, as the outbreak began to take hold in London, the king's chief adviser and 'dear Cardinal', Thomas Wolsey, moved to Hampton Court, which was then his palace.  Showing greater stoicism than his royal master, he continued with business as usual – 'working from home', if you like.  But he soon began to sicken and wrote a desperate letter to the king: 'If it shall fortune the same to be the last word that ever I shall speak or write unto your Highness, I dare boldly say and affirm your Grace hath had of me a most loving, true and faithful servant.'
Wolsey recovered – but, like Anne Boleyn, later fell foul of the king.  It seems that for members of the Tudor court, the only thing more deadly than the sweating sickness was Henry VIII himself.
Tracy Borman
Joint Chief Curator
Historic Royal Palaces