Henry VIII is one of our most notorious monarchs, and like him or loath him, he certainly had a knack for promoting the image of the Tudor dynasty. The centre piece of Henry VIII's Tudor propaganda machine was the figure of the king himself: bedecked in the finest clothes money could buy, surrounded by the costliest objects available, in some of the finest palaces ever built!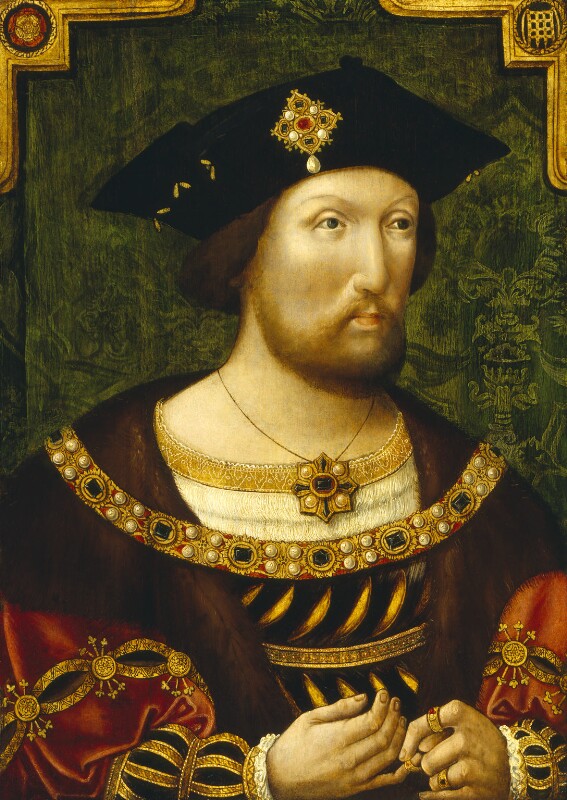 Henry VIII's physical and sporting prowess was a fundamental feature of his carefully curated image. Throughout history, heads of state have often been keen to emphasise their sporting abilities. This may seem to be ridiculous to us today, but it is perhaps worth considering that there is scientific evidence that regular physical activity can improve personal health and wellbeing. In the case of Henry VIII, it was likely less about promoting the king's general health (although this too was dynastically important) and more about promoting the image of the warrior king.
In the sixteenth century, kings were still expected to lead their troops into battle, and so a healthy and physically impressive king might be deemed to have a military advantage. Indeed, many sports favoured by medieval and Renaissance kings helped to hone the skills considered necessary for warfare. Hunting, riding and jousting, for example, refined their skills in the saddle: essential in an age when the heavily armoured cavalry charge was still a key set piece of warfare. Sebastian Giustinian, a Venetian ambassador writing in 1519, commented that Henry VIII was a capital horseman, fine jouster, and extremely fond of hunting, saying he "never took that diversion without tiring eight or ten horses". This was a king that could potentially lead in the field.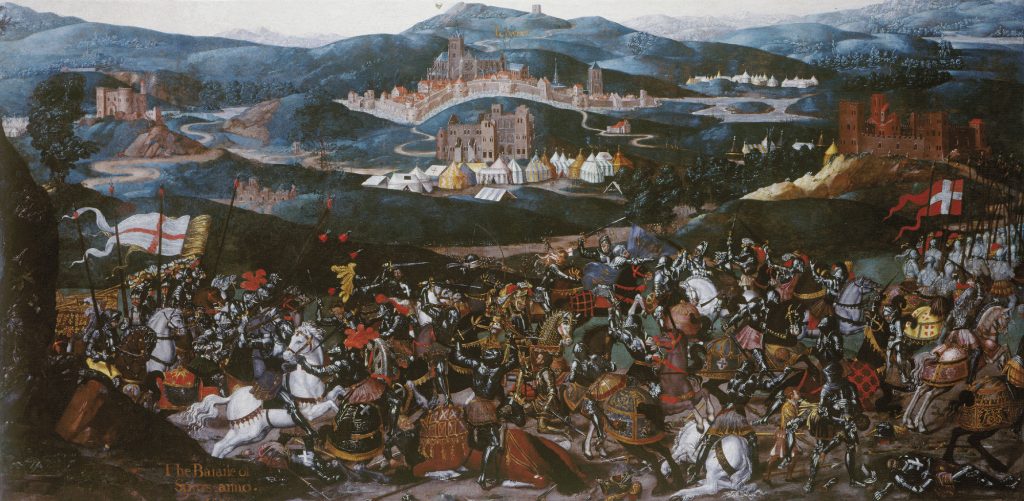 Tournaments are perhaps the most famous occasions when medieval and Renaissance princes could show-off not only their own sporting skills, but also that of their noble subjects. These occasions saw knights competing in archery, foot-combat and jousting and were like the Olympics of their day.  Feasting and dancing would have accompanied these occasions and everyone would have been keen to look and perform their best. At the Field of Cloth of Gold in 1520, perhaps the most famous tournament in history, Henry VIII and Francis I, accompanied by perhaps 12,000 of their finest subjects vied to impress with their sporting prowess. It is easy to forget though that these were far from sanitized events and were not without danger. Francis I sustained a broken nose and Henry's pride took a knock when he lost a wrestling match.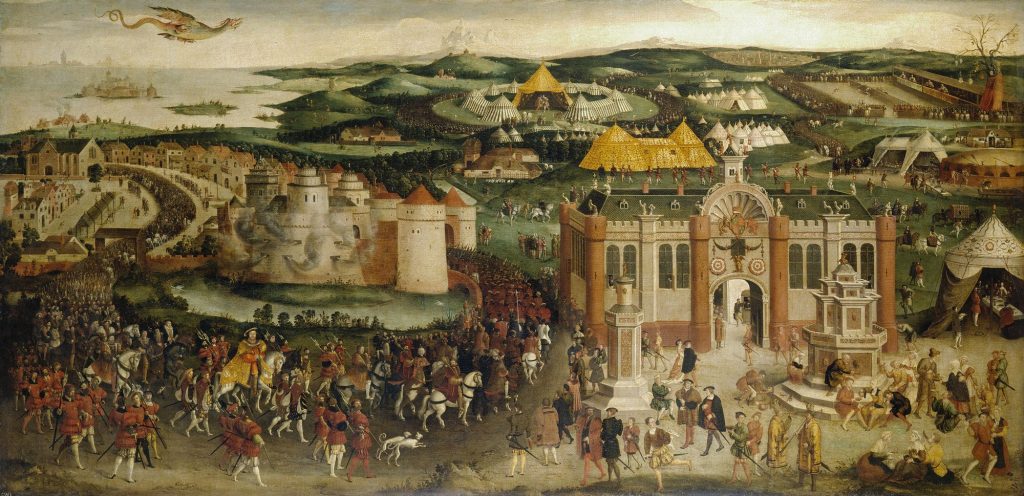 Henry's love of sports materialised in his building endeavours at many of his palaces. At Hampton Court Palace, the Tiltyard café is built on the site of the Tudor tiltyard, where jousting took place. It gets its name from the "tilt", a barrier that separated jousting opponents. These barriers were originally made of canvas but later of wood, a safety improvement which prevented the riders from colliding with each other. The tiltyard at Hampton Court was rather elaborate and had special towers, which were probably used for entertaining guests: functioning as banqueting houses and viewing galleries for the jousting. We cannot be sure that Henry VIII ever actually jousted at Hampton Court though, and the first recorded tournament was not until 1557 when Queen Mary I held "a grand spectacle of jousting" to celebrate Christmas.
We do know that Henry VIII played tennis at Hampton Court Palace on the Great Close Tennis Court, which was built around the year 1532. You can still see the building today, though the inside was transformed into accommodation during the 17th century. The building is sandwiched between the Chapel Royal and range of private apartments Henry had built for his son Edward. To this day real tennis is still played at Hampton Court, in a later 17th century court and if you are lucky you might see a live game during your visit.
Henry VIII inherited his love of tennis from his father and would go on to build courts at a number of his other palaces including Greenwich and Westminster. His love of tennis did not go unnoticed and in 1519 the same Venetian Ambassador wrote:
"He is extremely fond of tennis, at which game it is the prettiest thing in the world to see him play, his fair skin glowing through a shirt of finest texture."
Hunting with hawks was another popular sport, long associated with medieval and Renaissance kings. In the medieval period, Edward I had built new Mews (special buildings for keeping hawks) at Charing Cross, close to modern day Trafalgar Square. In the reign of Henry VIII the King's Mews at Charing Cross burned down, and he had them rebuilt as a stable. Henry was very keen on hunting with hawks and owned a range of hawking equipment including hawk's hoods (one of which was set with rubies and pearls), gold and silver bells, and gauntlets. Examples of each of these items can be seen in this painting by Hans Holbein the Younger, who often worked at Henry VIII's court and was sometimes styled the "Kings painter".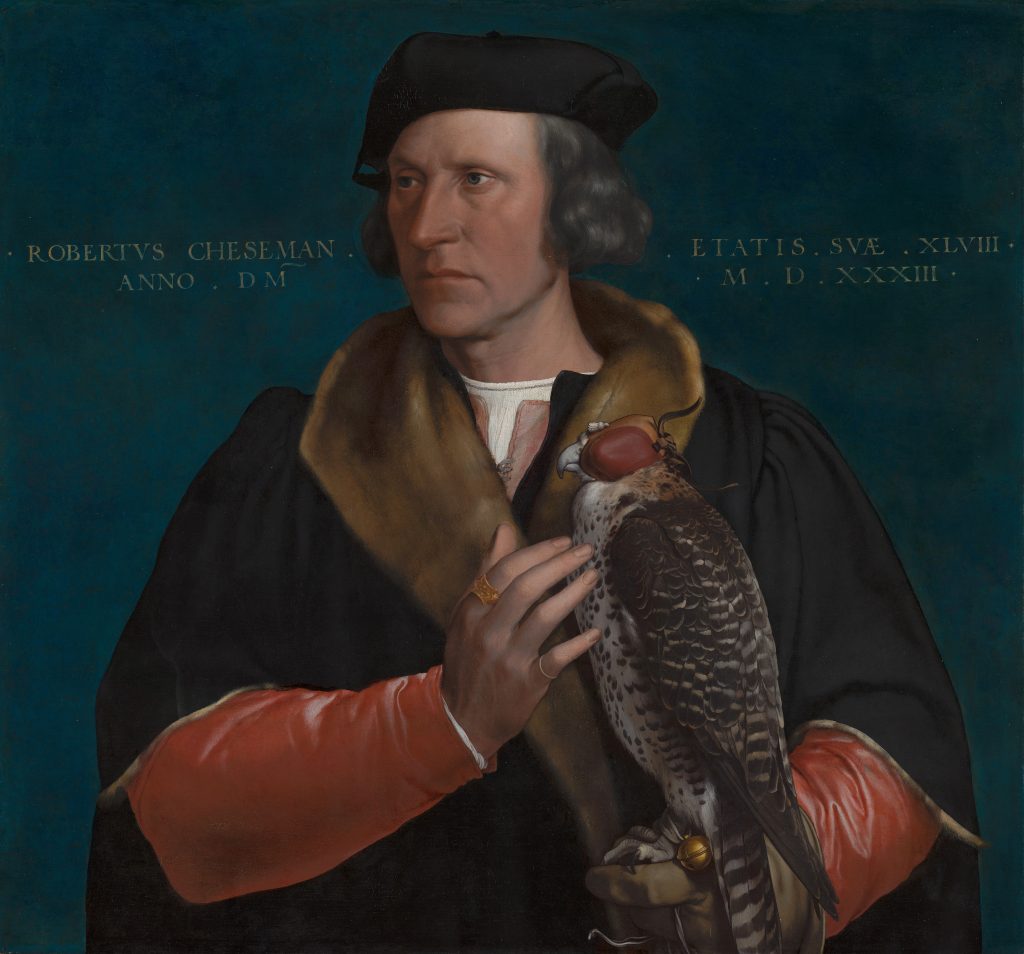 Henry VIII was famous for taking part in a range of other martial sports, like fencing, archery and even wrestling.  Like the jousting in the tiltyards, many of Henry's favourite sports were accommodated at Hampton Court Palace – where they could be practiced at his leisure. There were shooting butts (targets) for practising archery in what is now the Wilderness Gardens; a bowling alley, part of which was excavated by Channel 4's Time Team; and hunting in Home Park, which also saw ranges for shooting early firearms.
Charles Farris
Public Historian
Learn about falconry and fencing, try quintain, archery, sword-fighting, cross-bow, Tudor dancing and more at Henry VIII's Sporting Academy at Hampton Court Palace,  3 -11 August 2019.