History Happened Here
Edward VI, King of England between 1547 and 1553, was born at Hampton Court Palace on 12 October 1537. This is one of those 'History Where it Happened Moments' when HRP likes to jump up and down a bit and tell people about how important our palaces are as settings for some of the most memorable events in British history. This is because Edward's birth is a genuine historical fact, one of those elusive nuggets free from academic debate or conspiracy theory. Facts are in short supply these days. Too often we hear people offering 'Alternative Facts' as if a fact can be challenged and replaced by an opinion. It cannot. Facts are stubborn and irrefutable. Of course, as soon as you line up a few facts in a row, then you are doing something else. You are choosing which facts to assemble to create a narrative or an argument. We call this 'history'.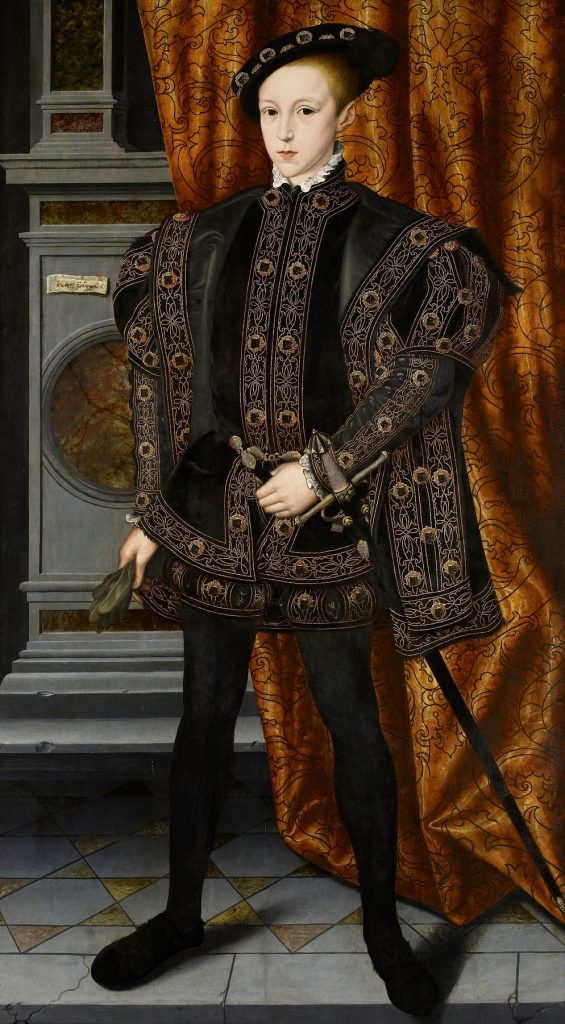 History uses facts joined together to help us understand the past. Because any history is selective, then it is also subjective. At HRP, we try to offer our visitors a range of narratives to help them get a grip on the complicated business of the past. That means telling stories that include events that did not happen at our palaces. Because, awkwardly for HRP, history happens everywhere, all the time. Most of history is not made up of individual moments when seismic decisions were made, where 'x+y=z'. Anyone who's ever battled to write a history essay knows that there is always a changing landscape of long and short-term contexts and events, a kaleidoscope of political, social and environmental perspectives, that all need to be considered to understand a particular moment in time.
Edward's birth, however, is unequivocal. He was born at Hampton Court Palace in the early hours of 12 October, in the Queen's Apartments. Charles Wriothesley, a courtier and herald at the College of Arms, detailed the extensive celebrations held across London, and left us a vivid description of the young prince's christening, also at Hampton Court, on 15 October. The solemn procession included his little half-sister, Lady Elizabeth (the future Elizabeth I) being carried to the chapel by Viscount Beauchamp. Less than a fortnight later, Edward's mother, Jane Seymour, died from post-birth complications. A memorable Hampton Court year.
Edward Who?
Of course, none of that may matter to you in the slightest if you do not know who Edward VI was. Historical facts remain lonely and unremarkable unless we add some background colour and historical insight into the story. It does not help that we label our monarchs with Roman numerals. Edward VI? Which Edward was he again? Did he defeat the French at the Battle of Crecy? Was he one of the tragic princes murdered in the Tower of London? Was he the Edward who married Wallis Simpson and abdicated the throne?*
I have often thought that it would be much more interesting if we labelled our monarchs with epithets that described, however contentiously, their contribution to British history. We do this in a half-hearted way with kings from our more distant past: we often describe rulers from before 1066 thus, 'Alfred the Great' or 'Æthelræd the Unræd' (meaning 'poorly advised'). In Europe, this tradition has created some far more memorable sobriquets. Spain remembers 'Sancho the Fat', 'Alfonso the Just' and 'Juana the Mad'. France memorialises 'Robert the Pious' and 'Louis the Lion' and 'Charles the Wise'. My personal favourite is the 15th-century Portuguese king, 'John the Perfect'.
In this way, Edward VI might be better recalled as 'Edward the Protestant'. He was the long-awaited and only son of Henry VIII – the one with the six wives, builder of much of Tudor Hampton Court, and known unofficially to this curator as 'Henry the Nasty' or 'Henry the Vainglorious' (see previous blogposts on this subject!). Edward was only nine when he was crowned king on the death of his father, and for a while very much the tool of his uncle, Edward Seymour, who had himself created Lord Protector of the Realm, Governor of the King's Person and Duke of Somerset. Edward's brief reign saw the foundations laid for one of the great transformations of English society, the English Reformation, but the King did not live to see the successful realisation of many of his religious plans. Falling ill in 1552, probably with tuberculosis, he finally succumbed on 6 July 1553, aged only 15.
Unfortunately, this last important fact did not take place at Hampton Court.
*That would be Edward III, Edward V and Edward VIII, respectively.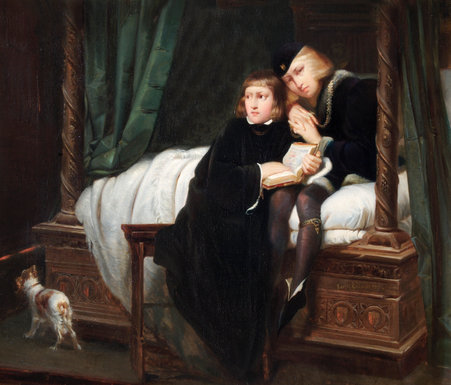 Brett Dolman
Curator, Collections