It's thanks to parliamentary oversight that we have enjoyed a free, uncensored press in Britain. In 1679 they failed to renew the Licensing Act, or 'The Act for preventing frequent Abuses in Printing Seditious, Treasonable and unlicensed Books and Pamphlets; and for the Regulating of Printing and Printing Presses'. After failed attempts at renewal of the act in the 1690s, printing presses were set up, plays were published, leaflets and papers were written feeding a public hungry for celebrity news and gossip.
This freedom was rare in Europe and visitors to Britain were shocked at a country where even the King and Queen did not "escape the lash of these satirical folks".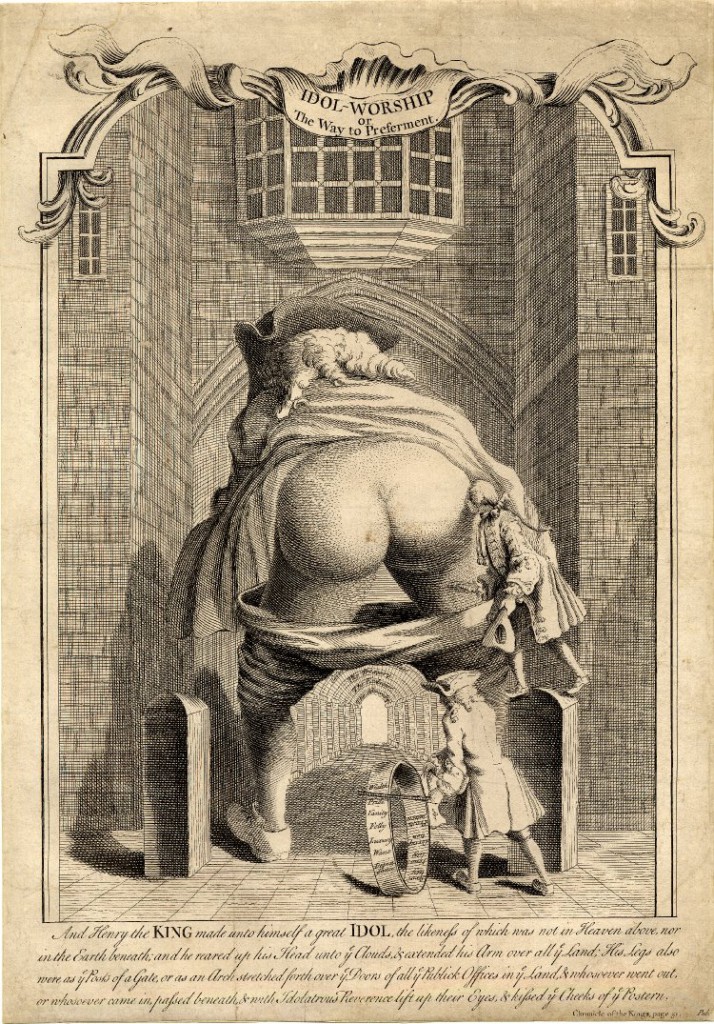 The political cartoon soon became a national art form. William Hogarth, John Gillray, Thomas Rowlandson and George Cruikshank became masters of lampooning politicians and royals in pen and ink.
Certain journals and newspapers such as The Tatler and the Gentlemen's Magazine published the comings and goings of royals and celebrities.  Poets and essayists such as John Gay and Jonathan Swift wrote cheeky pieces criticizing politicians and nobles. Swift scathingly describes the children of noblemen as having the "same traditional sloth and luxury which render them both weak and effeminate". More seriously, opposition politicians would publish anonymous pamphlets airing their grievances with the government.
As outlandish as the satirical artists and writers were, they had to be wary of being accused of libel or indeed treason. William Holland, one of the greatest publishers of political cartoons and pamphlets by political radicals, was imprisoned in 1793 for selling works by Thomas Paine, who had been convicted for his "seditious libel" against the monarch.  George I took gossiping seriously: in 1716 he sacked his confectioner, Charles Burroughs, for using "indecent expressions concerning the King and Madam Kilmanseck [George I's half-sister] such as are not fit to be inserted".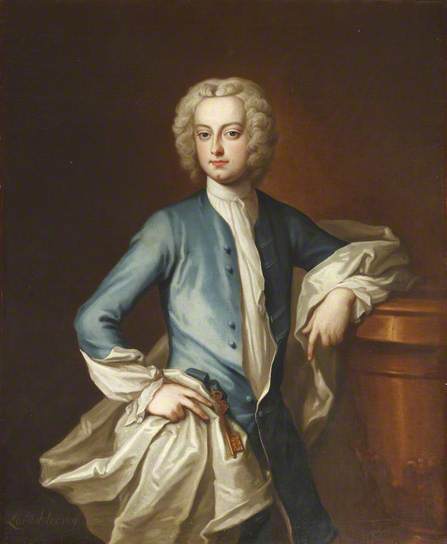 We curators are always eager for gossip, so we are lucky that the juiciest bits were kept in diaries and letters written only for private consumption or posthumous publication.  For putting together the Glorious Georgian Displays at Hampton Court, Kew and Kensington we relied heavily on the sharp tongue of John Hervey. He led a colourful life, marrying Queen Caroline's maid of honour Molly Lepell in secret, sharing mistresses with Frederick Prince of Wales and conducting affairs with an assortment of men and women, all whilst being a leading politician.  He was very good friends with Queen Caroline and he would drink tea and hot chocolate with her in her private apartments.  His memoirs, which were published in 1848, years after his death, are catty and cruel. He provides us with mean and hilarious quotes from Queen Caroline about her son, Frederick: "I wish the ground would open up this moment and sink this monster to the lowest ground in hell". However, amidst the bitchiness, Hervey's memoirs provide us with vital information on the movement of royals, telling us how they used the rooms in our palaces.