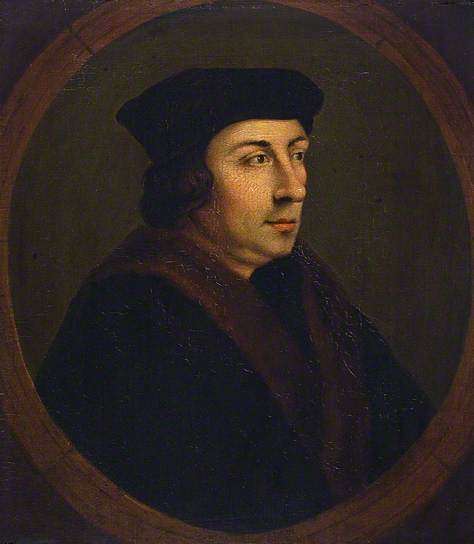 We talk a lot at HRP about 'history where it happened'.  This is no idle boast.  There are so many iconic moments that took place in our palaces – from the macabre (where Anne Boleyn lost her head) to the romantic (where Victoria first clapped eyes on Albert) – that it's hard to step on a flagstone or floorboard which hasn't got a tale to tell.  As well as making for a fascinating work life, this has also proved a real inspiration for my other career as an author and historian.
I have just finished a non-fiction biography of Thomas Cromwell, once among the greatest villains in history but now transformed into a hero by the expert penmanship of Hilary Mantel.  Wolf Hall and its sequel Bring up the Bodies have taken the publishing world by storm, becoming international best sellers, winning two Booker Prizes, and being snapped up by the RSC and BBC for stage and television productions.
The man behind the phenomenon is a somewhat unlikely hero.  For years reviled as a Machiavellian schemer who brought down the monasteries and lined his own pockets in the process, Cromwell was in fact a great deal more likeable than that.  True, he was ruthless and did not flinch from sending opponents such as Anne Boleyn and Thomas More to their deaths, but he was also funny, irreverent, charming and cultured.  In short, the sort of person you would like to sit next to at a dinner party, if not in your place of work.
In researching Cromwell's life, it became apparent just how important two of our palaces were to his career: Hampton Court, built by his disgraced first master, Cardinal Wolsey, was the site of numerous council meetings and private audiences with Henry VIII, as well as banquets that he attended in the Great Hall.  It was also here that the intrigues surrounding the King's marriages, in which Cromwell was intricately involved, were spun.  He was also very familiar with the Tower of London, particularly after he was made Master of the Jewels.  He made several visits to Thomas More in his cell in the Bell Tower as he tried to pressure him into recognising Henry's supremacy over the church and the legitimacy of his marriage to Anne Boleyn.  Five years later, in 1540, Cromwell himself was imprisoned at the Tower when it all went horribly wrong and he was accused of treason.
There may be no trace of Cromwell at either palace now, but being able to tread the same paths, look out of the same windows and see (almost) unaltered views, and above all to get a sense of the atmosphere of the Tudor court has been invaluable to my research.  But if all of that is a bit too ethereal, then there is the very tangible fact that if you walk up to the altar of the Chapel of St Peter ad Vincula in the Tower of London, you will be standing over the bones of the man himself.  That, surely, is 'history where it happened' enough for anyone.
Dr Tracy Borman, Joint Chief Curator