'I was awoke at 6 o'clock by Mamma, who told me that the Archbishop of Canterbury and Lord Conyngham were here, and wished to see me. I got out of bed and went into my sitting-room (only in my dressing-gown), and alone, and saw them. Lord Conyngham (the Lord Chamberlain) then acquainted me that my poor Uncle, the King, was no more, and had expired at 12 minutes p.2 this morning, and consequently that I am Queen.'
However, the young Queen Victoria's journey to the throne had been marked by bitter political and family feuding.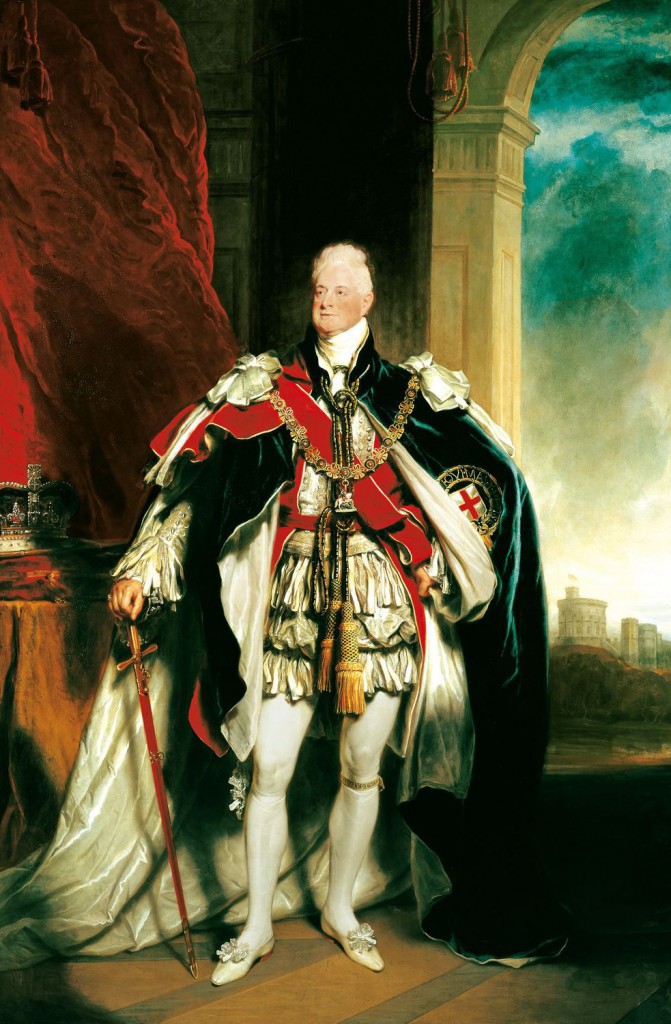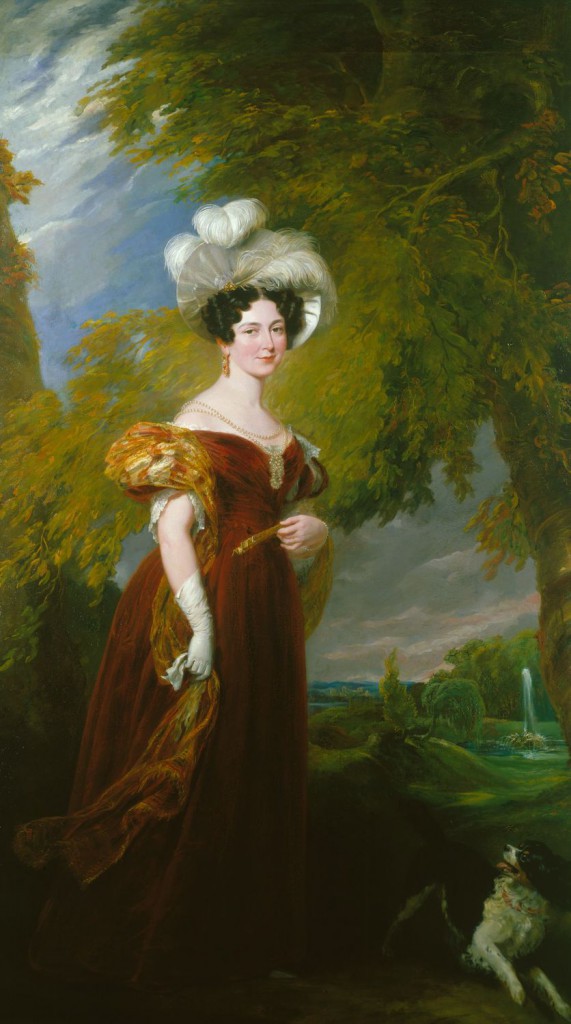 The year before, on 21 August 1836, King William IV had vented the full force of his anger towards Victoria's mother, the Duchess of Kent. In front of an audience of a hundred courtiers, assembled to celebrate his 71st birthday, William let down a thundering tirade. The Duchess sat in stunned silence while the King bellowed:
'I trust in God that my life may be spared nine months longer, after which period, in the event of my death, no regency would take place. I should then have the satisfaction of leaving the royal authority to the personal excise of the young lady… and not in the hands of a person near me, who is surrounded by evil advisors…'
Their mutual enmity had been steadily brewing since the Duchess' failure to attend the King's Coronation on 8 September 1831 and simmering tensions had reached boiling point the day before the birthday banquet with the King's discovery that the Duchess had appropriated 17 rooms at Kensington Palace, not only without his consent, but in direct contravention of his commands.
William IV, determined that the Duchess and her comptroller Sir John Conroy should never gain power, had resolved to survive and survive he did, just long enough to see the princess turn eighteen on 24 May 1837. Just as he had hoped, on his death Victoria became Queen, alone, without a regency. For a young woman who had spent years battling against the rigid hand of her mother and the threat of a regency imposed by the ambitious Sir John Conroy, it was a hard-won independence which she felt deeply: 'At about ½ p.11 I went downstairs and held a Council in the red saloon. I went in of course quite alone…'
Her capacity to rule, however, was by no means a guarantee. Her mother was desperately frightened for her daughter and sincerely believed that she would not cope without the advice of herself and Conroy. Others who knew her expressed similar concerns. One politician observed that she was 'totally unfit by nature for the consideration of business, & and was younger in intellect by some years than she was in age – that her tastes were light & frivolous & that she was easily caught by fashion & appearances…'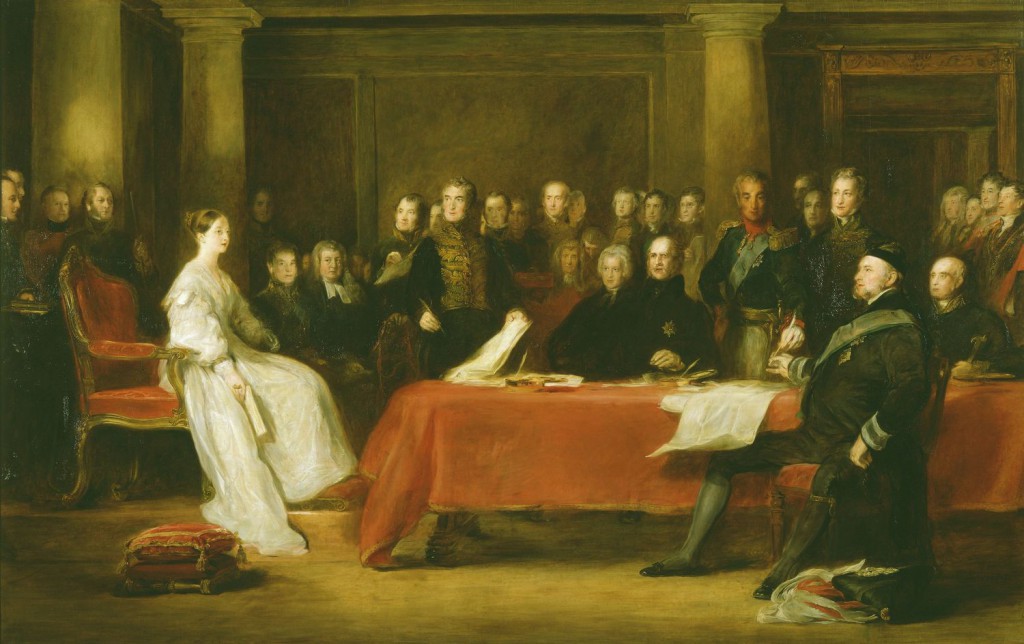 Yet contemporary accounts from Queen Victoria's first Privy Council meeting, held in the Red Saloon which you can visit here at Kensington Palace, remarked on the incredible composure and self-possession with which the diminutive 18 year old comported herself, faced with 97 experienced politicians and the prospect of a lifetime of service ahead of her. That evening, she wrote in her journal:
'Since it has pleased Providence to place me in this station, I shall do my utmost to fulfil my duty towards my country; I am very young and perhaps in many, though not in all things, inexperienced, but I am sure, that very few have more real good will and more real desire to do what is fit and right than I have.'
On reading this, I couldn't help but be struck by the incredibly poignant sense of duty in a woman so young and her bravery in the face of the sheer weight of responsibility and expectation ahead of her. In the context of the celebrations of recent weeks and months, these words reminded me of a speech made by another young woman facing a similar future.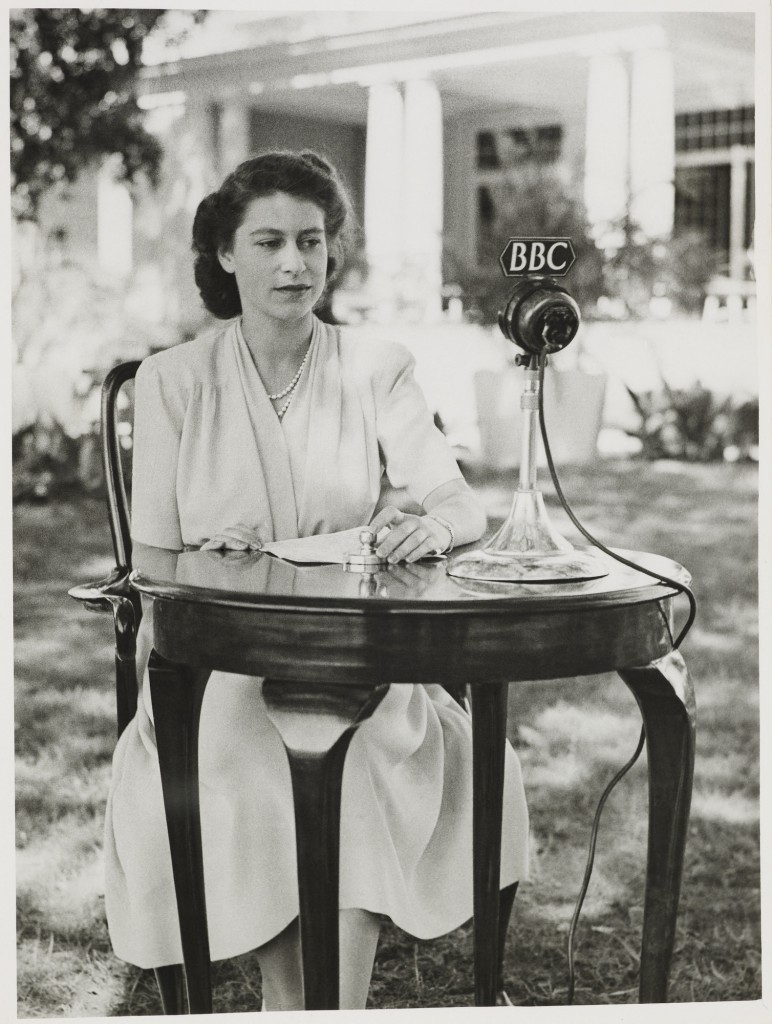 On her 21st birthday in 1947, Princess Elizabeth, heiress presumptive to the throne, made a much more public address to the Commonwealth, but the essence of her words echoed those of her great great-great-grandmother, 110 years earlier:
'I declare before you all that my whole life whether it be long or short shall be devoted to your service and the service of our great imperial family to which we all belong.'
Both Queen Victoria and HM Queen Elizabeth II have reigned through very different eras, in very different global contexts. Their subjects' relationships with each of them have evolved as any long-standing acquaintances do; yet these two dedications, made by two very young women from very different times bear a common sense of duty which provided, and continues to do so, a remarkable figure of consistency in times of rapid change.
Claudia Williams, Assistant Curator, Kensington Palace