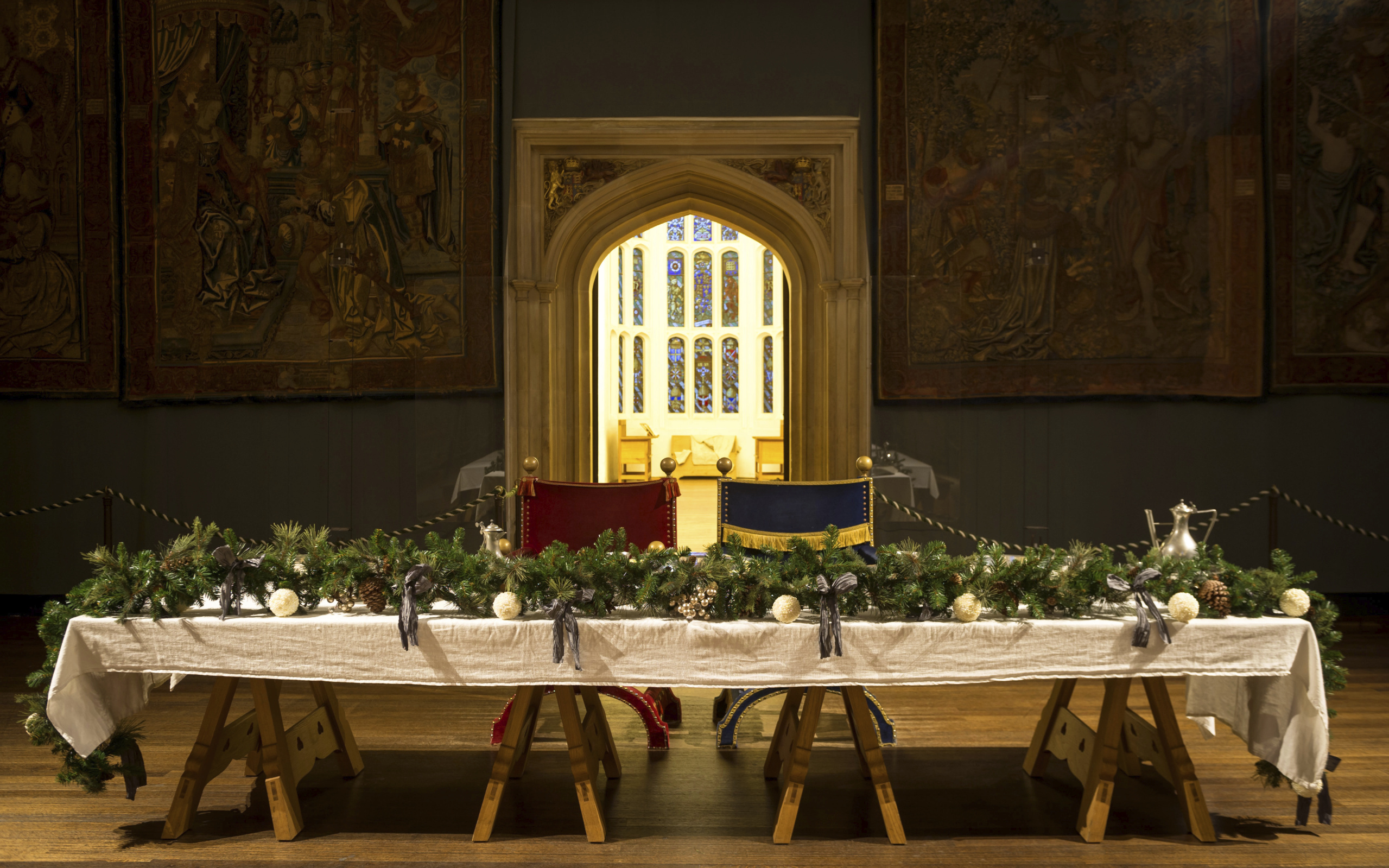 A Tudor Christmas
During the reign of Elizabeth I, Christmas celebrations could begin at Allhallowtide (1 November) and last right up to Candlemas (2 February); that's three long months of partying, feasting and frivolity!
Although the Victorians are often thought of as the inventors of modern Christmas, there are early roots in medieval and Tudor England. As Christmas is fast approaching I thought it would be a nice idea, while sat in my chilly office at Hampton Court, to share some Tudor festive traditions with you – it might not be as far from your own Christmas as you think.
Meaty Mince Pies!
Let's start with a good old Christmas tradition of the mince pie! Today, mince pies are tasty sweet pies, filled with dried fruits and spices. However, in a Tudor kitchen they were a little different; as the name suggests, it was actually a savoury and meat-filled pie. Here is a recipe, written in 1604 and published in Elinor Fettiplace's Receipt Book: "Boil up your mutton and add as much suet as meat & mince it both small. Then add mace, nutmeg and cinnamon, sugar, orange peel, currants, great raisins and finally a splash of rose water. Adding all these together you must beat your orange peel and spice very small and mingle the fruit together with the meat and bake. For measurements; put as much currants as meat and twice as much sugar as salt, put a little ginger into it and let it be beef suet rather than mutton suet, as it is better."
It's interesting to see this early formation of mincemeat. Although different, there are certainly hints of the mince pie we know and love today! Just the same fruits and spices you might use in a modern recipe – with the addition of mutton.
For those of you who have been fortunate enough to visit Hampton Court Palace, you will know that our magnificent history cooks spend their time re-creating wonderful Tudor dishes. Why not visit the kitchens for yourself, or discover some of their recipes on our YouTube channel.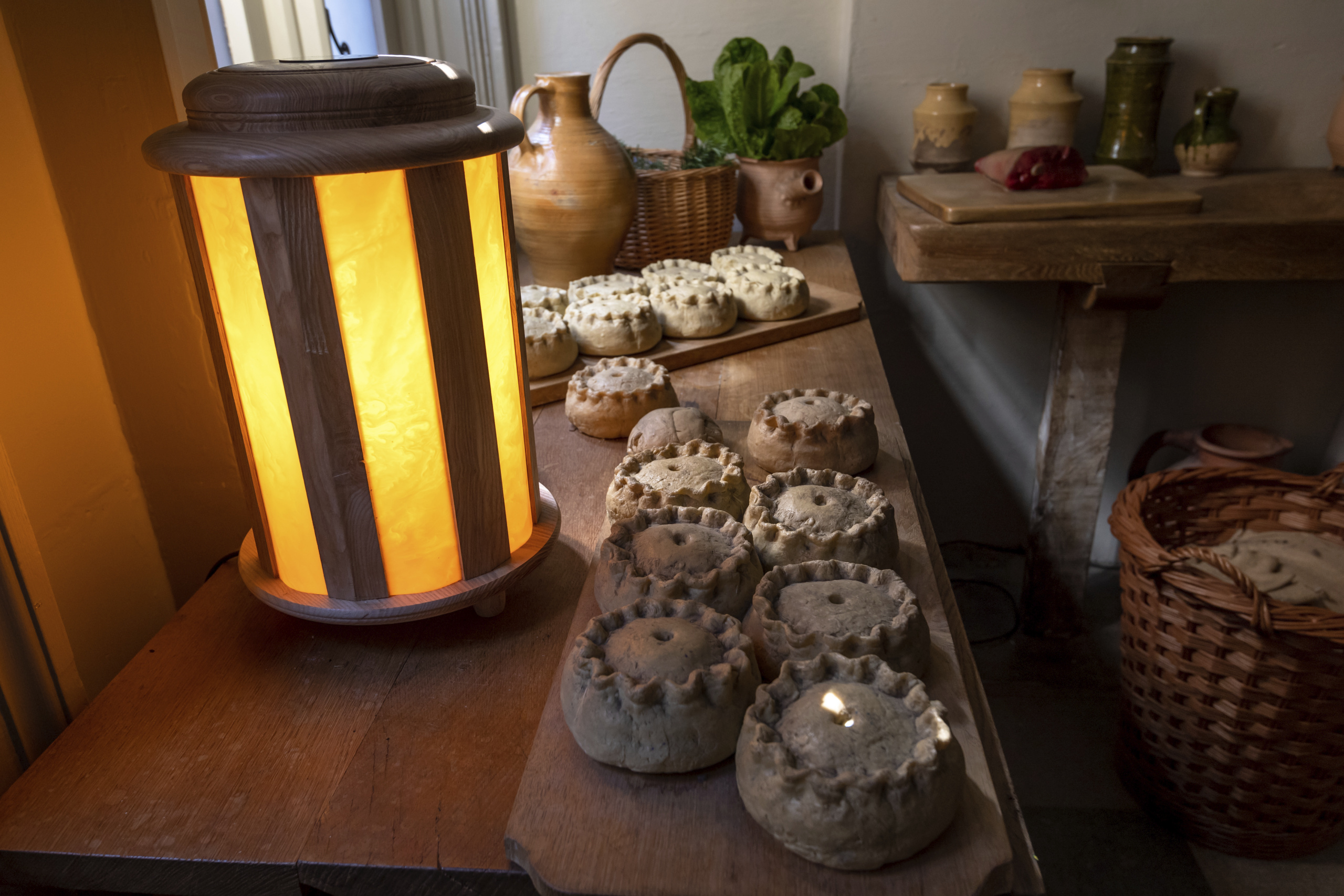 Courtly Entertainment
As one can imagine, a Tudor Christmas was much more than just the food. The court would come alive over the Christmas period with both feasts and frivolity. Dance and entertainment were a massive part of the Tudor feast, especially at Christmas. For the Tudors, the 25 December was a minor feast in comparison to Twelfth Night (Epiphany), which was the highlight of their Christmas period and one of the biggest times of the year for feasting and entertainment – in particular court masques. Shakespeare's comedy Twelfth Night was first staged in 1602 at the end of the Christmas season. Shakespeare wrote frequently for both Elizabeth I and her successor James I – a monarch who was renowned for his love of entertainment. The Banqueting House of Whitehall Palace was a key venue for staging plays, and in 1606, the king commissioned an impressive new hall for the performance of masques. This burnt down in 1619, and was replaced by the present building, designed by Inigo Jones and completed in 1622.
Magnificent Gifts
Unlike Christmas today, in Tudor times it was traditional to give gifts on Twelfth Night in celebration of the three wise men. The monarchs offered extravagant gifts; it is said that Henry VII even made offerings of gold, frankincense and myrrh. You might find that strange, however, it is actually a tradition that continues to this day. The British Monarchy's website describes a ceremony for Epiphany: 'On 6 January each year the Epiphany ceremony of the offering of gold, frankincense and myrrh on behalf of the Sovereign takes place during the service of Choral Holy Communion'.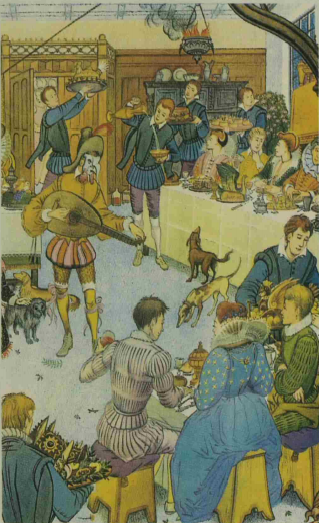 From everyone at Historic Royal Palaces, we wish you a Christmas filled with feasts, entertainment and gifts fit for a Tudor King & Queen!
Beatrice Meecham
Curatorial Administrator