We have ravens. We have ghosts. We have priceless art and lots of history. We also have a slightly less well known treasure in the form of the Royal Ceremonial Dress Collection.
Around 10,000 objects of historic dress dating from the 17th century onwards are stored carefully in the apartments of Hampton Court Palace. The collection boasts items of dress worn by William III, Queen Victoria and Diana, Princess of Wales, to name but a few. We have servants' liveries from 1817 and a lock of George III's hair. We have dresses, shoes, hats, and lace, and coronation robes so heavy it takes a team of 6 to move.
We also have a problem. Unlike a vase or a painting, a dress cannot simply be placed on a surface and be seen as it was intended to be seen. Dress is made to be worn on a body; it is made to move. In the case of historic dress, it is made-to-measure to fit a very specific body. Consequently, it takes skilled Conservation Specialists days and weeks to recreate the body and the underpinnings that make sense of it.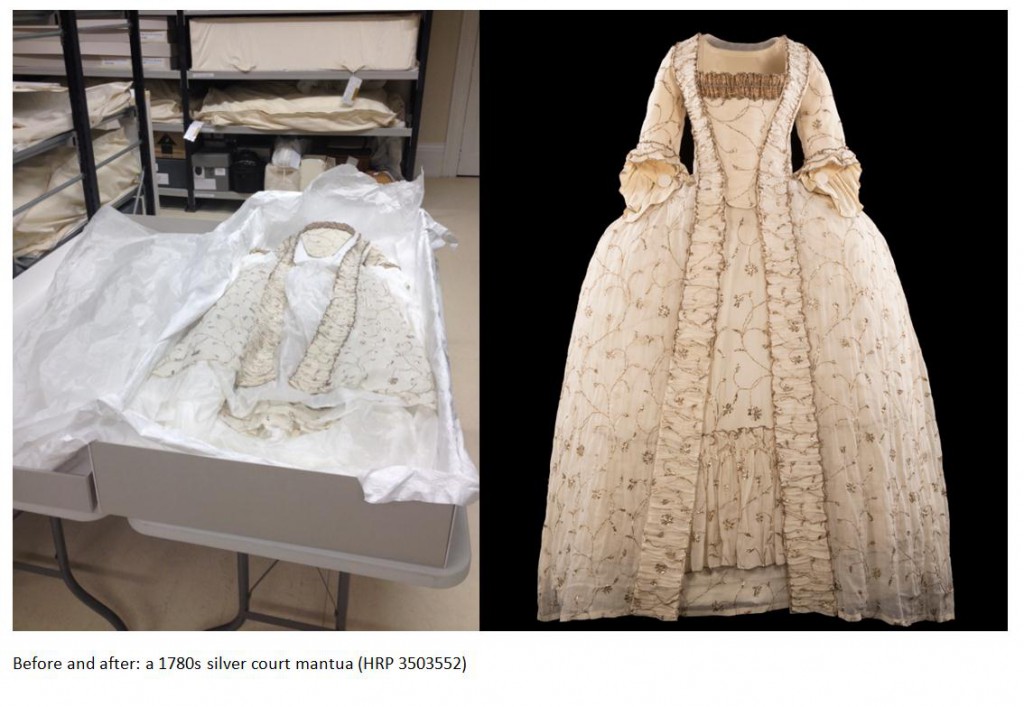 Part of my job is to make sure that the collection is accessible to as many people as possible, and you'll notice as you explore our palaces that gems from the dress collection are on display. However, a way to see much more of the collection is to carefully dress and then photograph the many objects boxed up in the stores.  We've been doing just that. The beautiful dress above is just one of many we've been capturing, and which we're going to get out to you in various ways in the near future. Watch this space…
Eleri Lynn, Collections Curator