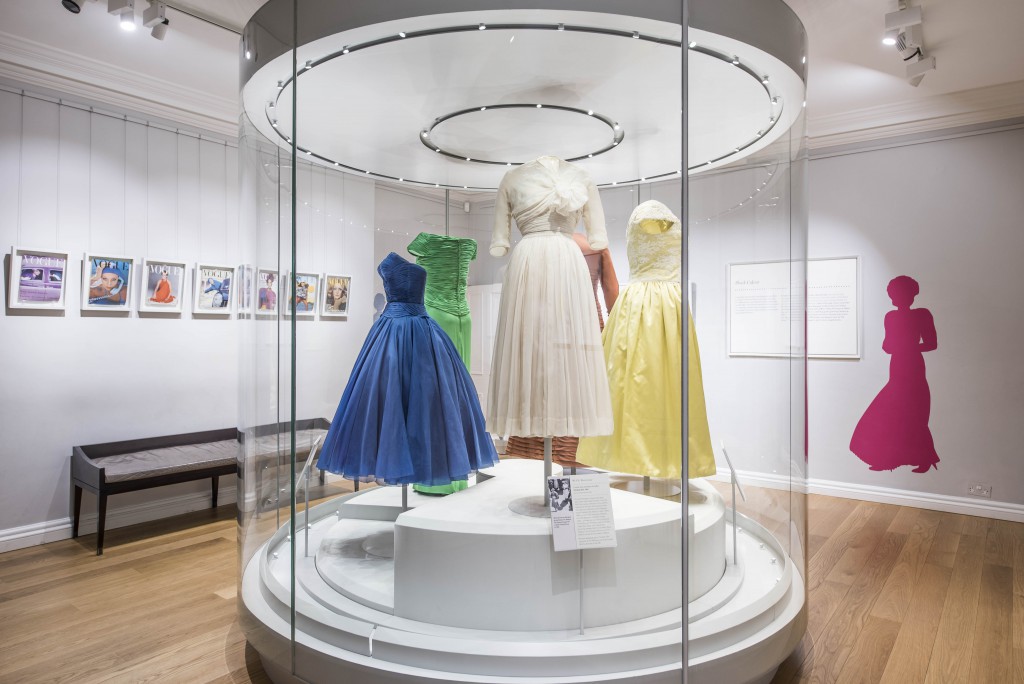 During the twentieth century the most successful designers have helped their royal clients to navigate a world of impressive backdrops, cheering crowds and media scrutiny where being seen and looking regal were essential. Velvet robes, gleaming silks, sparkling jewels and intricate embellishment have helped them to create a lasting impact on a public with expectations of how a queen or princess should look.
This month we mark the Queen's official birthday by displaying a new dress in the exhibition. This is one of her most iconic dresses and is known as 'The Flowers of the Field of France,' on loan from the Victoria and Albert Museum. It was designed for Her Majesty the Queen to wear on a state visit to France in 1957 and was worn to the state dinner held at the Elysée Palace on the first night of her visit.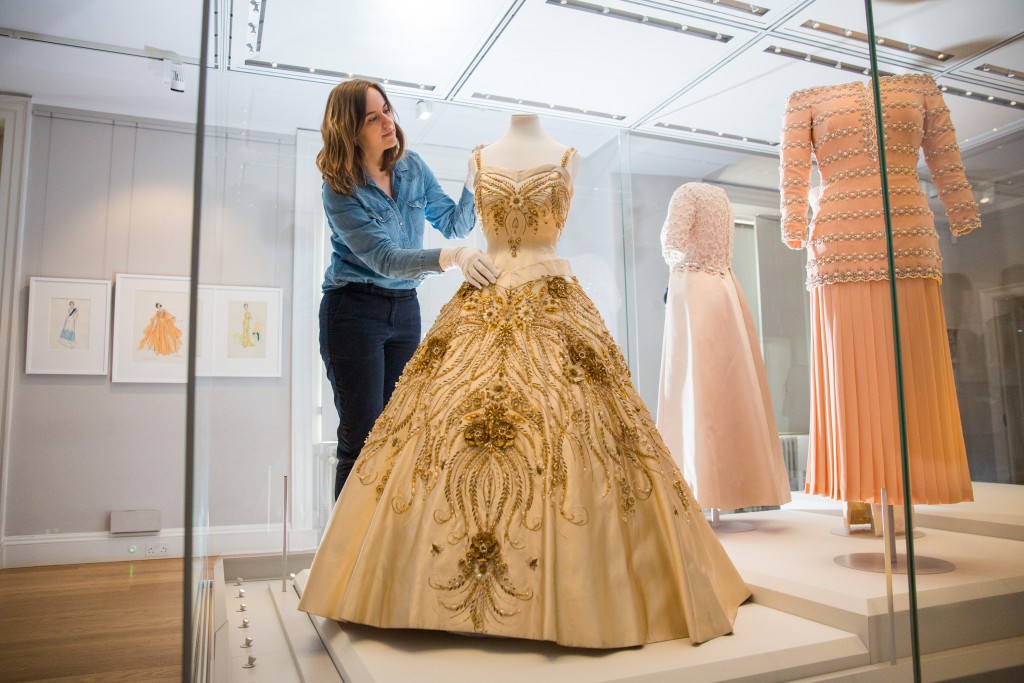 The dress was designed by Norman Hartnell, one of The Queen's key designers and he has ensured that a 'nod' to France was incorporated within the design of the dress. The very full silk satin skirt is embellished with dazzling embroidery depicting the emblems of France; poppies, fleur-de-lis, wheat sheaves and bees, the symbol of industry. It was intended to both compliment the French nation and draw attention to the Queen. One of the embroiderers who spent three years working on the gown recalled that they worked in rooms with blacked-out windows to avoid the press and that the dress was so elaborate she hoped that The Queen would always sit on plush chairs so that the embroidery did not get crushed.
This certainly seems to have been the case as the dress is in beautiful condition and can now be seen in all its glory in Fashion Rules Restyled until January 2017, included in your Kensington Palace ticket price.
Libby Thompson – Collections Curator