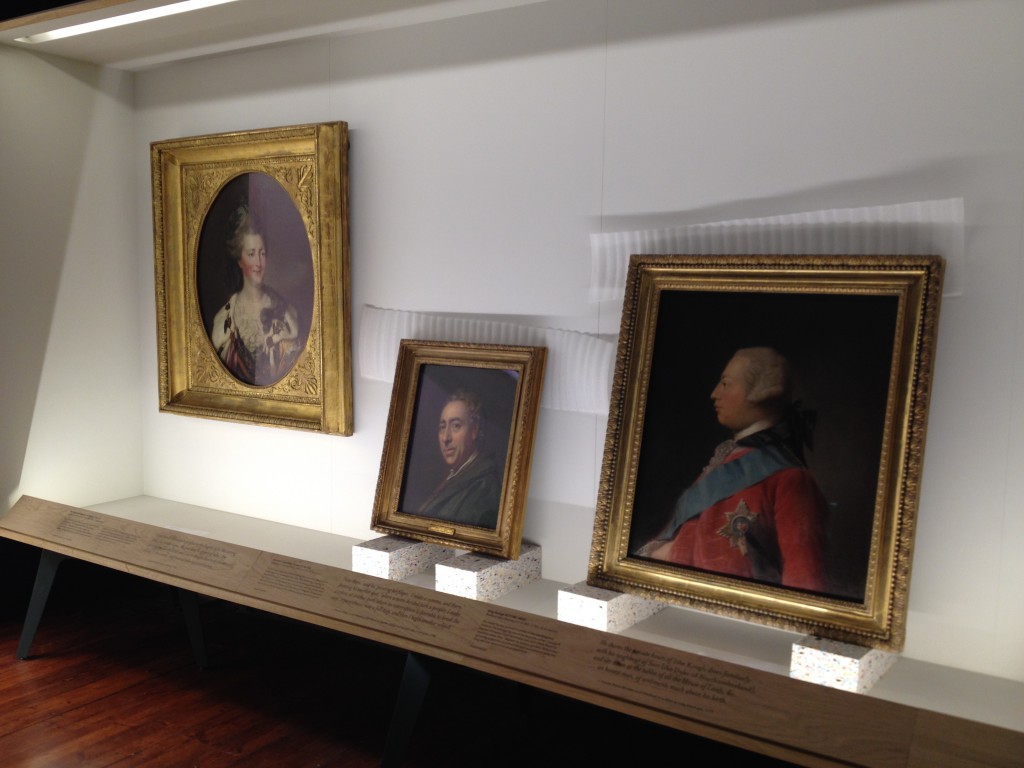 This week we opened the Empress and the Gardener, an exhibition of a unique set of drawings of Hampton Court made by Lancelot 'Capability' Brown's draughtsman, John Spyers. These are being  shown for the very first time since he sold them to the Empress Catherine the Great of Russia, two and half centuries ago.
The little-known story of Brown as Chief Gardener at the palaces was told in our previous blog by Tom Drysdale  a story of Brown in the unfamiliar role as a 'proto-conservationist'. But why The Empress and the Gardener? And how did nearly 70 drawings make a 250 year long voyage from Hampton Court to St Petersburg and back?
A few days ago Spyers' drawings, as well as pieces of the famous Wedgwood 'Green Frog' dinner service, and a rare English portrait of the Empress arrived at the Palace after their 2,700 km voyage from the State Hermitage Museum, where they were joined by paintings of Brown and his patron, King George III. The drawings are hung in a specially-designed drawings 'cabinets' within Christopher Wren's panelled closets, which allow us to show these pristine watercolours at their best. Previously they had been stored in their original marbled paper folios, but the opportunity to remove and conserve the drawings has allowed us to arrange them so that visitors can tread in the steps of their Georgian predecessors, who paid a hefty shilling to the housekeeper for the privilege to see the palace and gardens.
For the last few days the exhibition rooms have been busy with Russian and English curators, conservators, technicians and craftsmen, making the rooms ready.  Visitors can now enjoy the unusual experience of viewing Hampton Court as it was in the 1770s and then step outside to compare how much or sometimes how little, the palace has changed since Brown's day.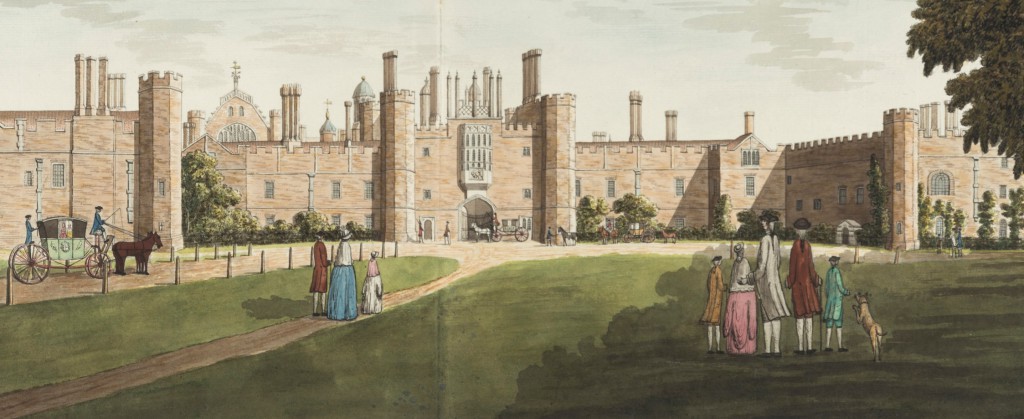 The anonymous drawings were re-discovered in the stores of the State Hermitage Museum a few years ago by Hermitage curator Mikhail Dedinkin after seeing etchings by Spyers on a visit to Hampton Court and the V&A Museum. This sowed the seeds of an exhibition at the place where the drawings were made. Those seeds have now flowered, after two years germinating and the sunshine provided by the current interest in Brown in his tercentenary year.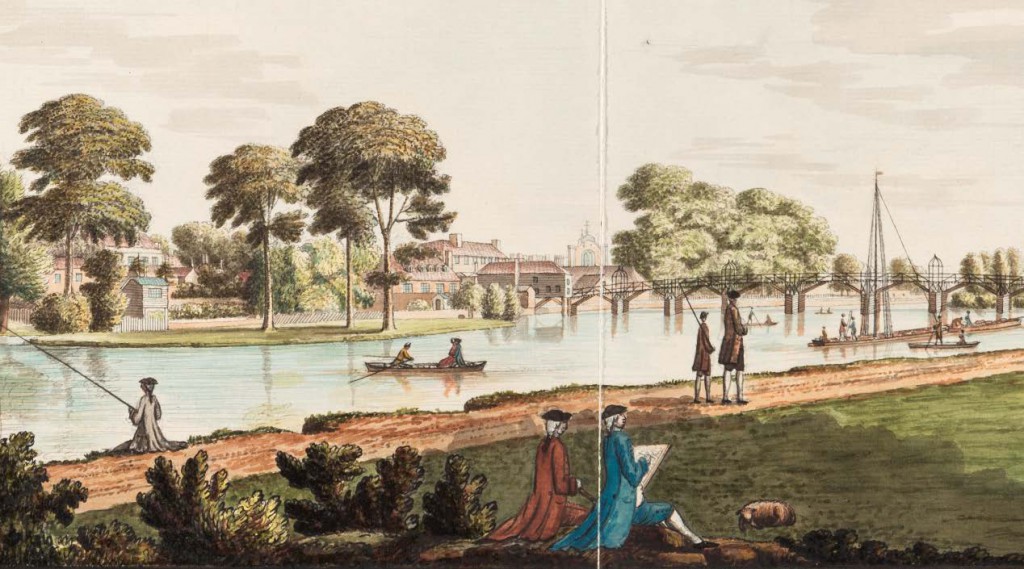 As far as we know the Empress and Brown never met nor corresponded, although he did offer to send his kitchen gardener. So how did these drawings end up in Imperial Russia? The reason is one of passion, but not of the carnal kind that the exhibition's slightly racy title might suggest! The Empress had become passionate about English culture and especially the new natural style of gardens in England. She tempted English, Scots and even a Hanoverian royal gardener to uproot to St Petersburg and to create authentic English gardens for her and her court. Russian royal gardeners were even sent to Hampton Court to learn from Brown and his men. The result were new, convincingly English-style parks at Peterhof and Tsarskoe Selo, resplendent with their own English Palaces, providing welcome relief from the stuffy formality of her inherited stately gardens. Sadly, much of these have since been destroyed or overgrown, and they are ignored by most tourists today.
Catherine's 'Anglomania' extended to many other arts in Georgian Britain which she admired for their simplicity, as well as ingenuity. Wedgwood pottery, the paintings of Joseph Wright of Derby and books on English gardens were all included in her voracious collecting. She became friendly and formed a network with English diplomats, who kept her in touch with the latest trends in England. She even began to learn English as her fourth language. Back in England interest in Russia during George III's reign was chiefly political, including covert financial support for Catherine as a young German-born royal bride, and then during the coup which brought her the throne. Her enthusiasm did not wane, even after Catherine's international ambitions for Russia began to worry some European rivals. George III himself sent her plant specimens as a gift from one monarch to another, in the hands of one of his gardeners.
The Empress and the Gardener Exhibition runs from 28 April to 4 September 2016, included in your Hampton Court Palace ticket
http://www.hrp.org.uk/hampton-court-palace/visit-us/top-things-to-see-and-do/the-empress-and-the-gardener/#gs.55pPQPo
Conference – Capability Brown: Royal Gardener at Hampton Court 6-8 June 2016
By Sebastian Edwards
Head of Collections and Deputy Chief Curator