Dating all the way back to King John in the 13th century is the annual tradition of the monarch giving clothing, food and money to the poor on the Thursday before Easter. This public event is known as The Royal Maundy. The King or Queen follows the example of Jesus who cared for the poor and tended to others, culminating in the Last Supper when he washed the disciples' feet. The word 'Maundy' comes from the Latin Bible verse 'mandatum novum do vobis' (a new commandment I give to you). This new commandment to 'love one another as I have loved you' was given by Jesus to his disciples after he had just washed their feet.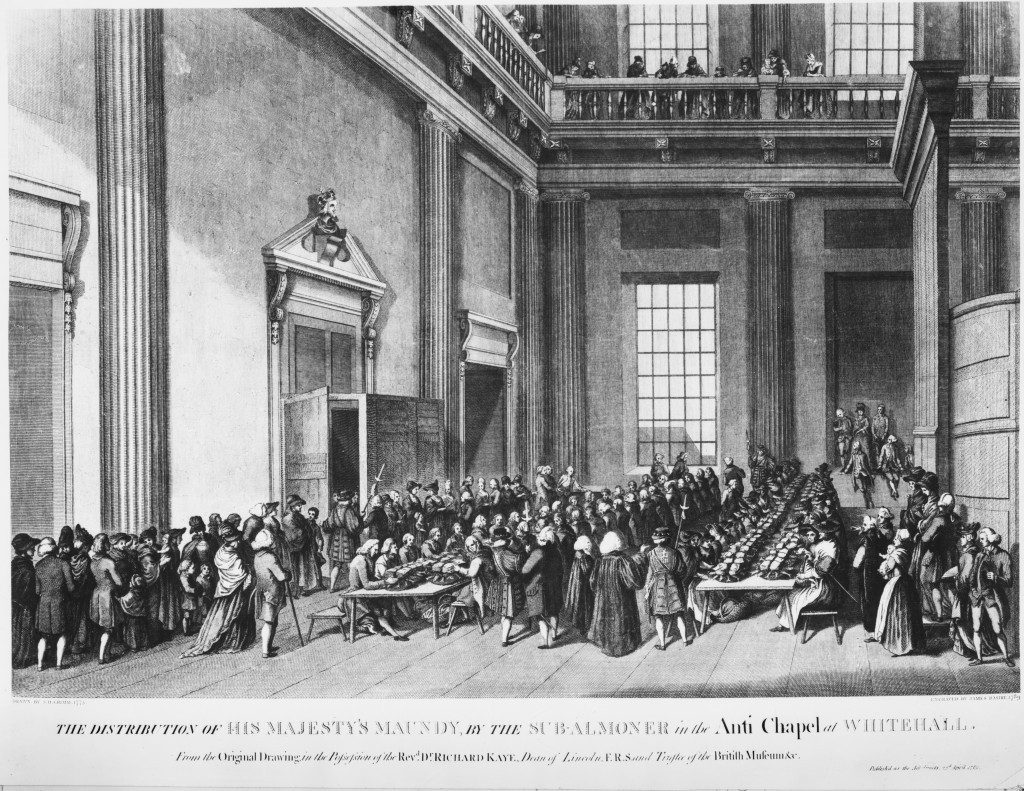 From the 13th century through to present day the Royal Maundy has been held at various palaces and cathedrals throughout the country. In 1261 King Henry III spent Easter at the Tower of London and in his Royal Maundy he ordered 164 tunics and 35,000 loaves of bread to be given to the poor. In 1660 King Charles II made this royal tradition one of the carefully-orchestrated, large-scale ceremonies held at the Banqueting House and it continued to be held there until 1890.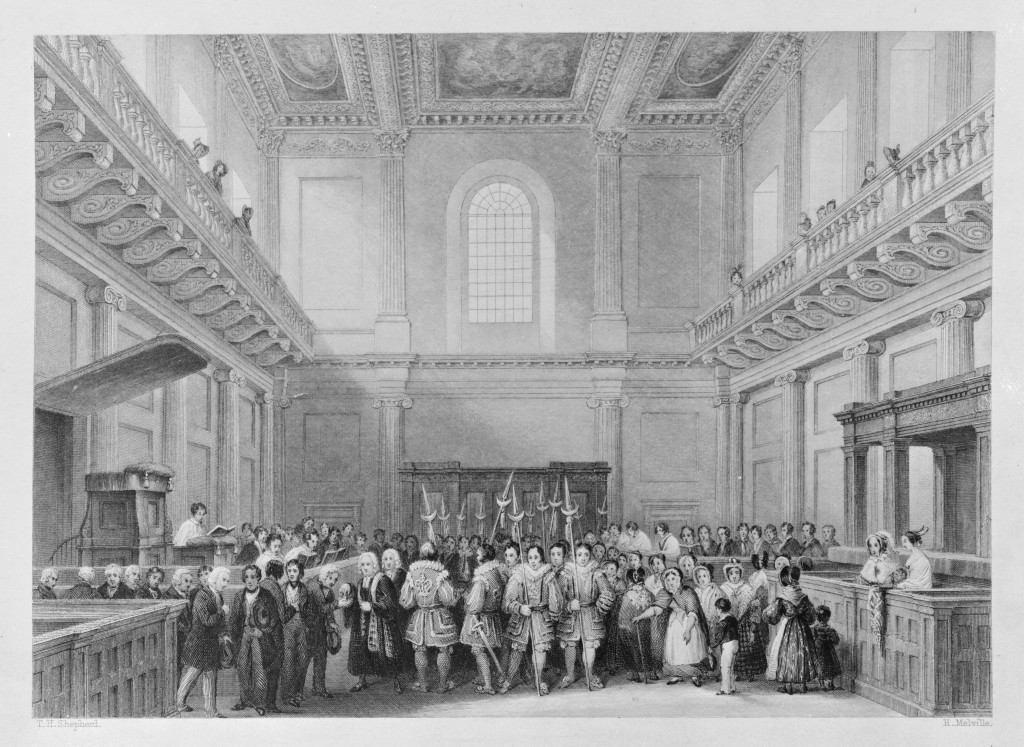 Washing the feet of the poor was an important part of this ceremony up until the 18th century. Although arguably not the most appealing of royal duties, in reality the monarchs would not have been presented with filthy feet and tarnished toenails, as royal officials prewashed the feet of the poor. Even after the ritual of foot washing had been discontinued, the Lord High Almoner (who is in attendance upon, or represents the Sovereign at the Maundy Service) still carries a towel over his right shoulder.
The money that the poor received was traditionally silver pennies and in 1662 special Maundy money was issued. Four coins were minted to the value of four penny, three penny, two penny and one penny pieces. The number of people selected to receive these offerings and the number of Maundy coins they were given is directly related to the monarchs age at the ceremony.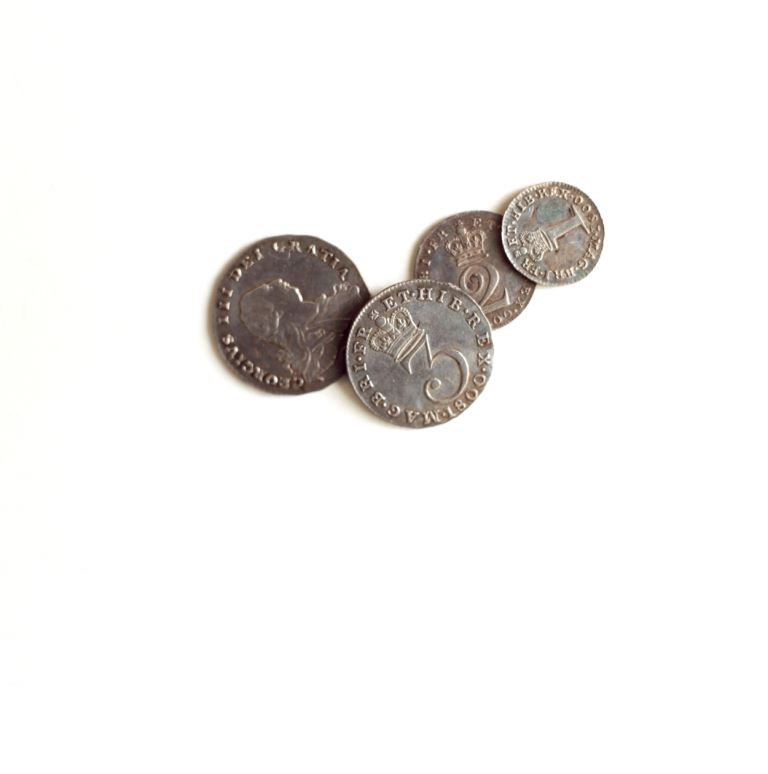 This Maundy Thursday the Queen will continue with this royal tradition that was held at the Banqueting House for over 200 years, as she presents Maundy money to local pensioners at St Georges Chapel, Windsor.
By Stacey Hickling, Curatorial Intern