Over the summer, the Communication Gallery at Hampton Court Palace underwent a re-hang of its picture display. Collections Curator Brett Dolman discusses some of the artwork to be found here…
There's a metaphysical pleasure to be found in hanging pictures. There is a sense of stepping back in time as you approach an empty wall, in the half-light of an early morning at Hampton Court, armed with the timeless tools of the trade: ladder, picture chain, S-hooks and some nicely rumpled fabric sleeving. You could be a Tudor servant, charged with preparing the palace for Henry VIII's expected arrival (you'd have needed some sarcenet curtains to hang in front of each painting if so – Tudor monarchs enjoyed the pull-on-a-cord-bronze-plaque-reveal experience of art appreciation) or an 18th-century Surveyor of the King's Pictures, transforming the abandoned royal residence into a picture gallery for the right sort of tourist.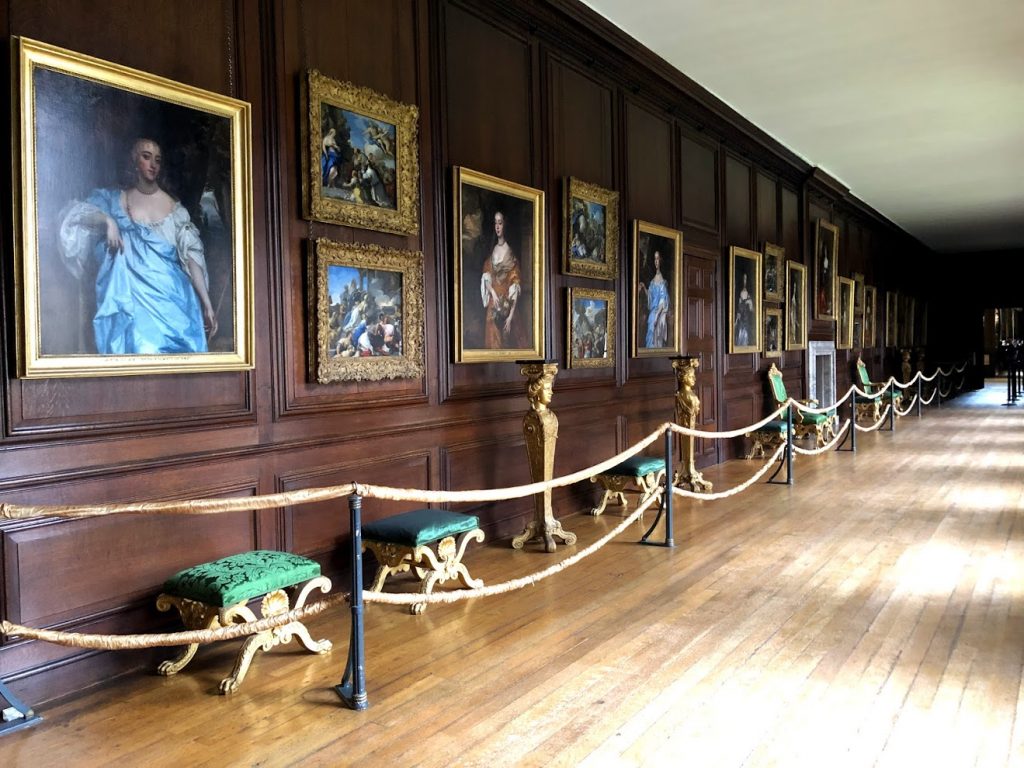 On this occasion, I am William Chiffinch, Keeper of Charles II's Privy Closet, with his portrait collection of court beauties and his bedroom secrets. Chiffinch was an amiable rogue, collector of bribes and fount of gossip. The king used his 'Pimp-master General' (William Chiffinch, as he is known) to smuggle prospective new mistresses to his bedchamber. Charles II's court was a notorious den of iniquity, a theatre for baroque extravagance, financial corruption and loose morals. The pictures I am hanging today include ten portraits of female courtiers of the 1660s, the infamous 'Windsor Beauties', languorously posed by the artist Sir Peter Lely in the 1660s, as if displayed for selection by Chiffinch for the lecherous king. But all is not quite as it seems …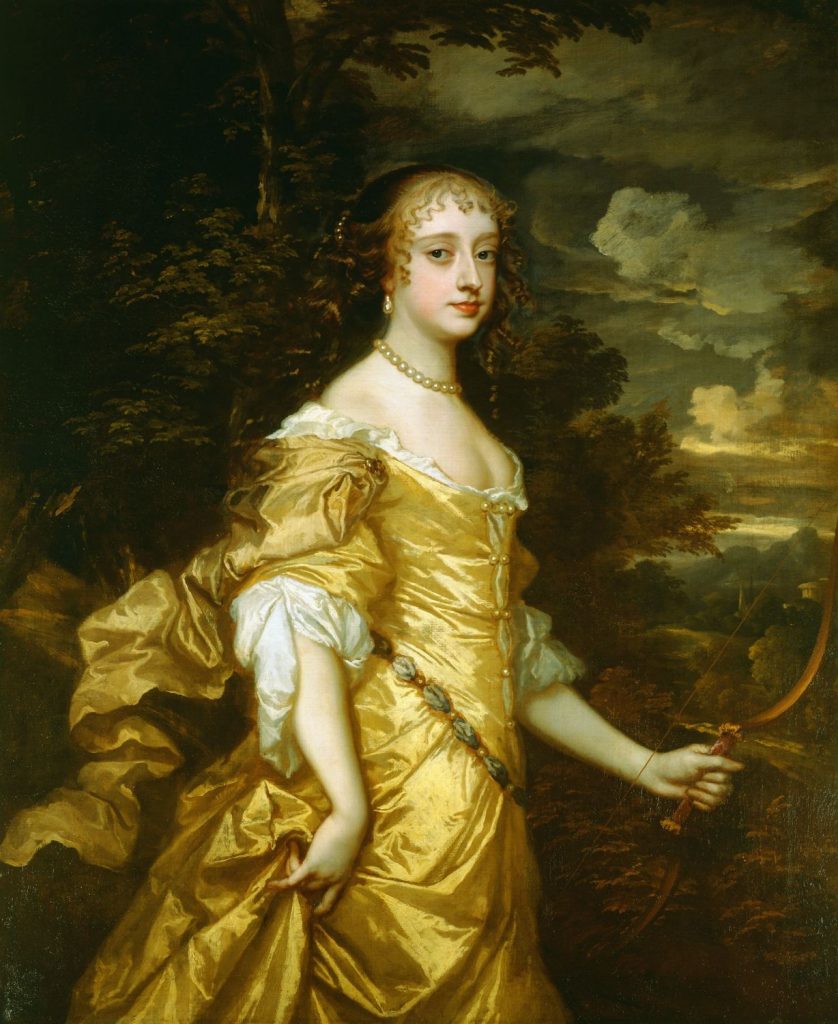 The 'Windsor Beauties' have been at Hampton Court since the 1830s when the palace was opened to the general public for the first time. Hundreds of unwanted or out-of-fashion paintings were moved here from the occupied royal residences and covered the walls of the state apartments. To the prudish Victorians, Lely's portraits were "a set of kept mistresses, painted, tawdry, showing off their theatrical or meretricious airs and graces, without one trace of real elegance or refinement, or one spark of sentiment to touch the heart." Decadent art for a dissolute court. With a knowing curatorial wink towards salacious curiosity, the Surveyor, William Seguier, hung them in the King's bedchamber, silent witnesses to the scandalous past of Hampton Court's disreputable former royal residents.
Charles II certainly enjoyed sex and art. The king memorialised his encounters by commissioning from Lely a naked portrait of one of his favourite mistresses, Nell Gwyn (hidden behind a landscape painting, for private viewings only) as well as soft-core erotica by Benedetto Gennari, telling the popular stories of the loves of the classical gods and goddesses. Rather wonderfully, at the same time, Gennari created highly virtuous religious art for Charles II's long-suffering wife, Catherine of Braganza.
And yet to dismiss Lely's portraits as Restoration pin-ups, is to them, and the women they represent, an injustice. Only two of the 'Windsor Beauties' were known mistresses (one each for Charles and his brother James, Duke of York), while others were famed for their chaste beauty and resistance to royal charm. Of the former, Barbara Villiers was the 'ravenous' married daughter of a viscount, unfaithful, extravagant and tempestuous, but independent, powerful (Charles made her a duchess, independently from her husband who remained an earl) and a genius at self-promotion. She became the muse of Peter Lely, whose portraits of her demonstrate a complete parody of the earnest virtuous symbolism of baroque art: Lely depicted her as St Agnes, the patron saint of virgins, Mary Magdalen, the fallen woman saved through the love of Christ, and even as the Madonna, accompanied by her 'divine' child, one of the five children she bore to be acknowledged by the king as his own.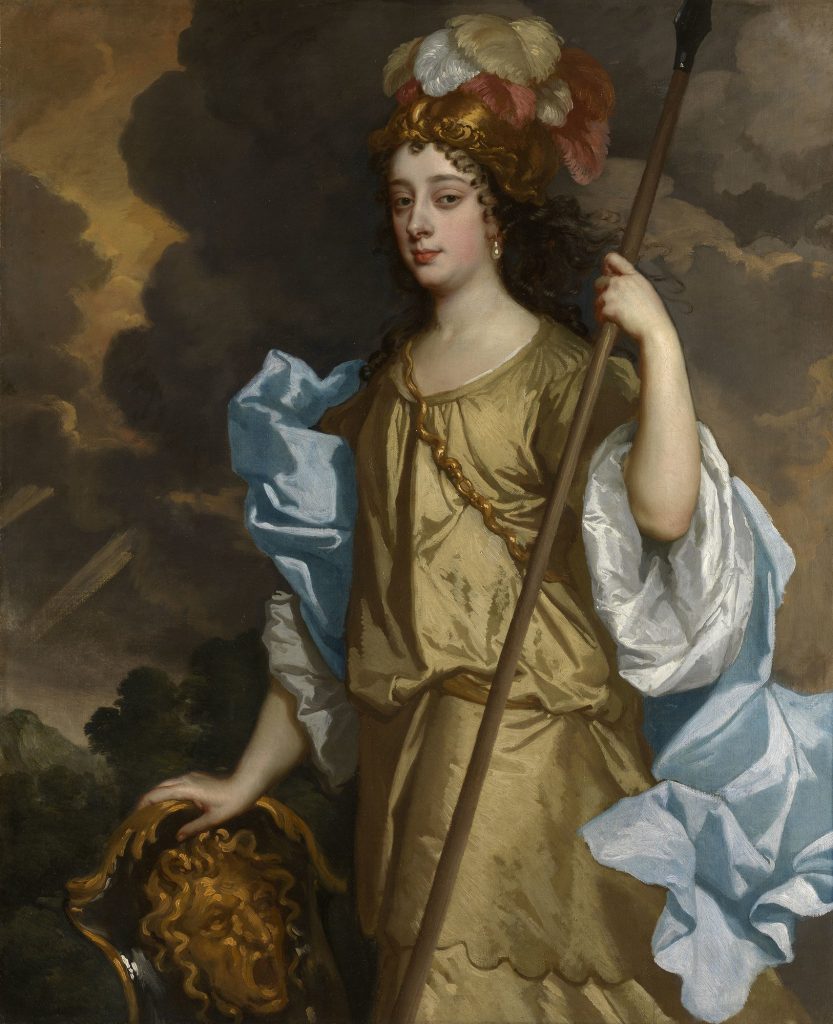 But of the other 'Windsor Beauties', Frances Stuart's fame rests on her imperviousness to the royal libido, and her immortalisation as the image of Britannia on our coinage. The ten portraits in fact represent not royal mistresses, but some of the closest friends of Charles II's sister-in-law, Anne Hyde, Duchess of York, and were collected by Anne for display originally in her apartments at St James's Palace. Female portraiture was not, in other words, exclusively for men: a portrait by Lely was sought after for its own sake, as a fashion statement of cultural sophistication. If the style of the day demanded a sleepy-eyed pose and loose-fitting robes, then this did not necessarily imply similarly relaxed morals. Nonetheless, encouraged by Charles II, beauty at court was worshipped and rewarded, and some women used beauty as a tradeable commodity to acquire wealth, influence and power.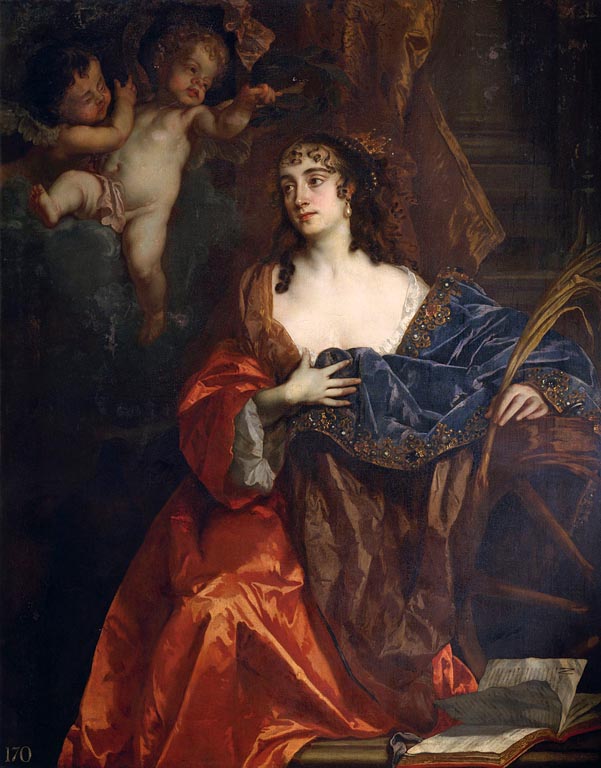 Back in 2012, I curated an exhibition, The Wild, the Beautiful and the Damned, exploring the lives of the 'Windsor Beauties' and their contemporaries, and the decadent world of the Restoration court. Since then, Lely's portraits have been in demand, featuring in exhibitions about fashion and Charles II. Today, for the first time in a while, all ten paintings have been reunited in the Communication Gallery at Hampton Court. They also have some new companions: a slightly larger Lely portrait of one of Charles II's early girlfriends, Eleanor Needham, Lady Byron, and a series of twelve paintings by Lely's Italian contemporary, Luca Giordano, telling the story of Cupid and Psyche, two of mythology's original star-crossed lovers.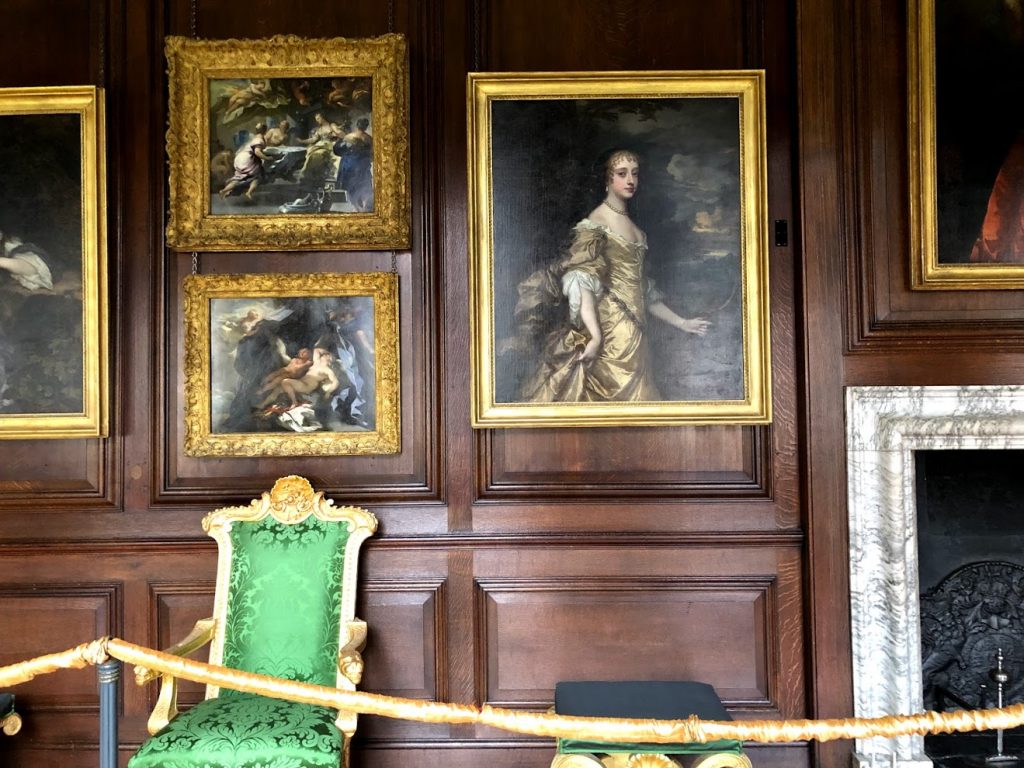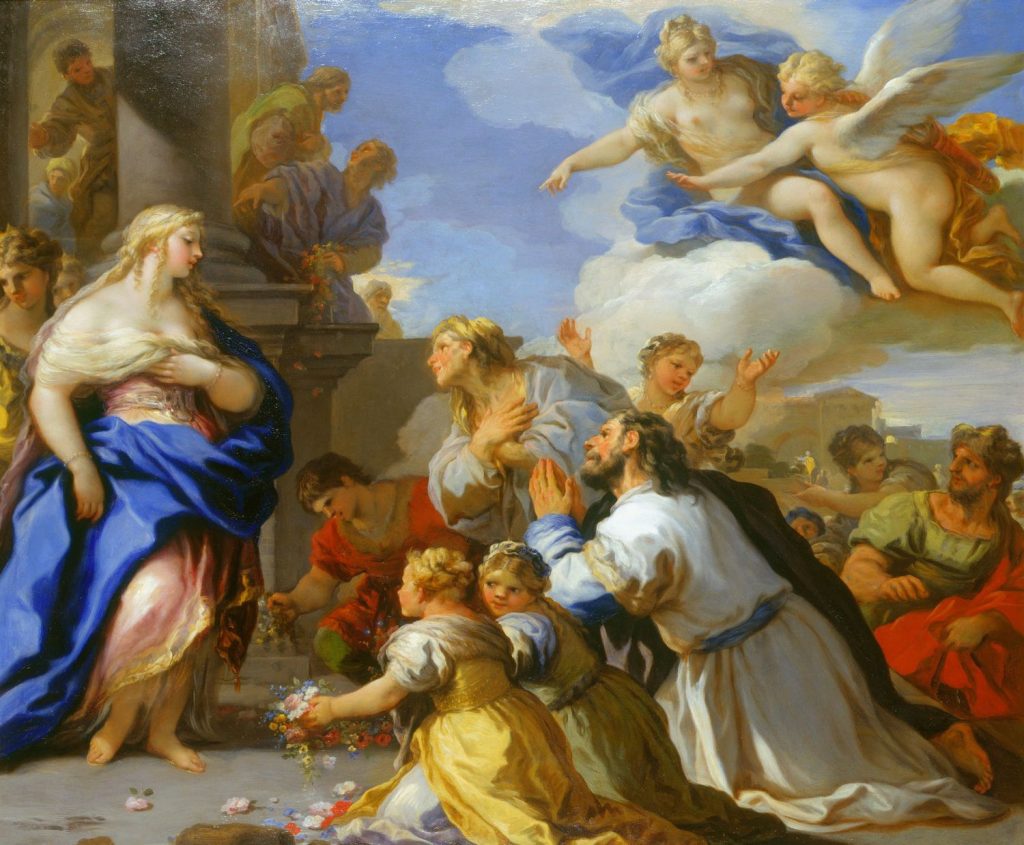 For me, this busier hang of 23 paintings has created a more opulent interior space, more appropriately baroque, with its dynamic, flamboyant and racy aesthetic. The two sets of pictures complement each other visually but also, I hope, allow each of the women some independence from each other. Previously, the 'line of beauties' was too easy to ignore, the individuality and stories of each lost beneath the idealising style of Lely. We will be adding new lighting and interpretation to the Communication Gallery this autumn, which will help each picture tell its own story… And this is really my mission at Hampton Court, a palace that has been blessed with wonderful art for all of its long history: not just to travel back in time and imagine myself dressing the apartments for royal approval, but to be an inspirational and dynamic curator for the present, stirring the spirits of new art lovers today.
Brett Dolman
Curator (Collections)