We're making a new BBC television programme about Hampton Court Palace at the moment.  I can't yet tell you what it's about, but it's to celebrate the fact that the palace is – gulp – 500 years old next year!  That's quite a birthday cake that we'll be needing, isn't it?
Anyway, the programme requires some beautiful views of the palace at dawn, which meant that we've been up with the lark this week.  Although I yawned and moaned at the time, it was worth it to see the September sun coming up.  Here are some of the pictures I took…
Firstly, a big red sun coming up over Tennis Court Lane…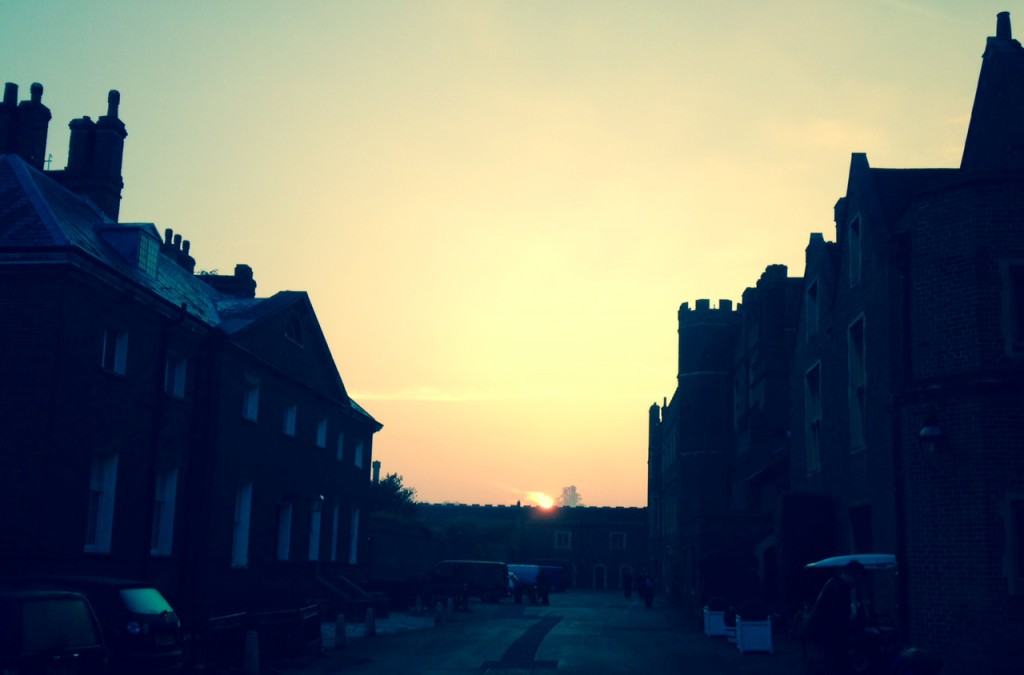 Secondly, on the roof, looking north over Bushy Park…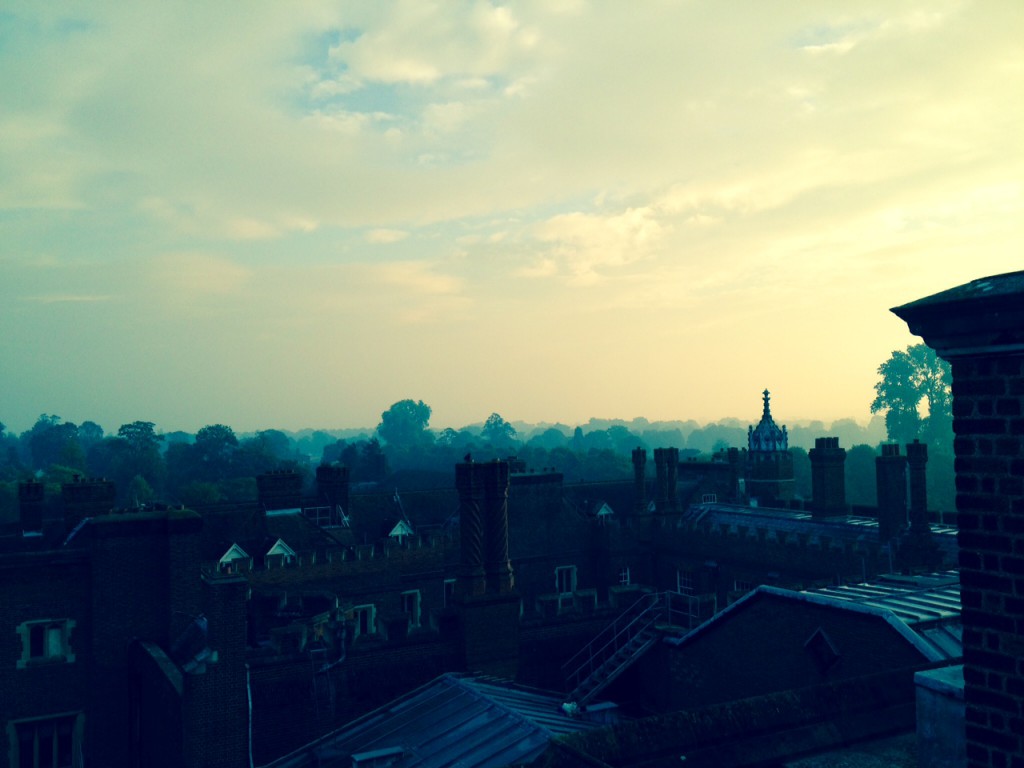 Thirdly, the sun has come up!  We're looking down into Clock Court, with the Middle Gatehouse ahead, and The Great Hall to the right.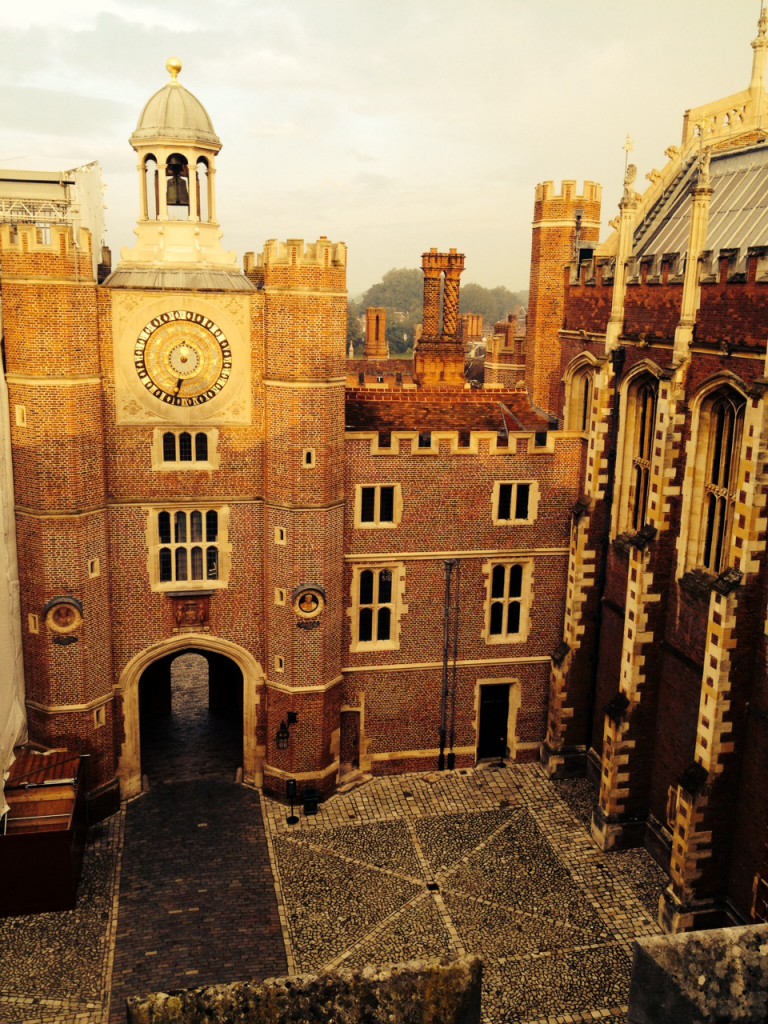 Lucy Worsley, Chief Curator