However you're celebrating today, a very happy Mother's Day from Historic Royal Palaces! Through the centuries, the histories of the palaces are full of heroic mums, so we asked our curators to tell us just a few of their favourite stories of mothers and motherhood…
Margaret of France (c.1279-1318)
Margaret of France is arguably the least famous of Edward I's wives. Whereas Eleanor of Castile was immortalised by the "Eleanor Crosses" and two beautiful tombs, Margaret of France was interred in Greyfriars London Church, in a tomb which was sold for its marble after the Reformation. Yet contemporaries described her as 'good without lack' and having beauty surpassed only by the purity of her morals.  She was also an excellent mother to her stepchildren, some of whom were much closer to her in age than her husband, who was around forty her senior. She was friendly with her step-daughters, writing to them and travelling with them frequently. In 1305 she acted as an intermediary between Edward and his son (the future Edward II), who often quarrelled. Margaret was also active as an intercessor between Edward and his subjects, thereby fulfilling the consort's role of being mother to the people.
Charles Farris, Public Historian, HM Tower of London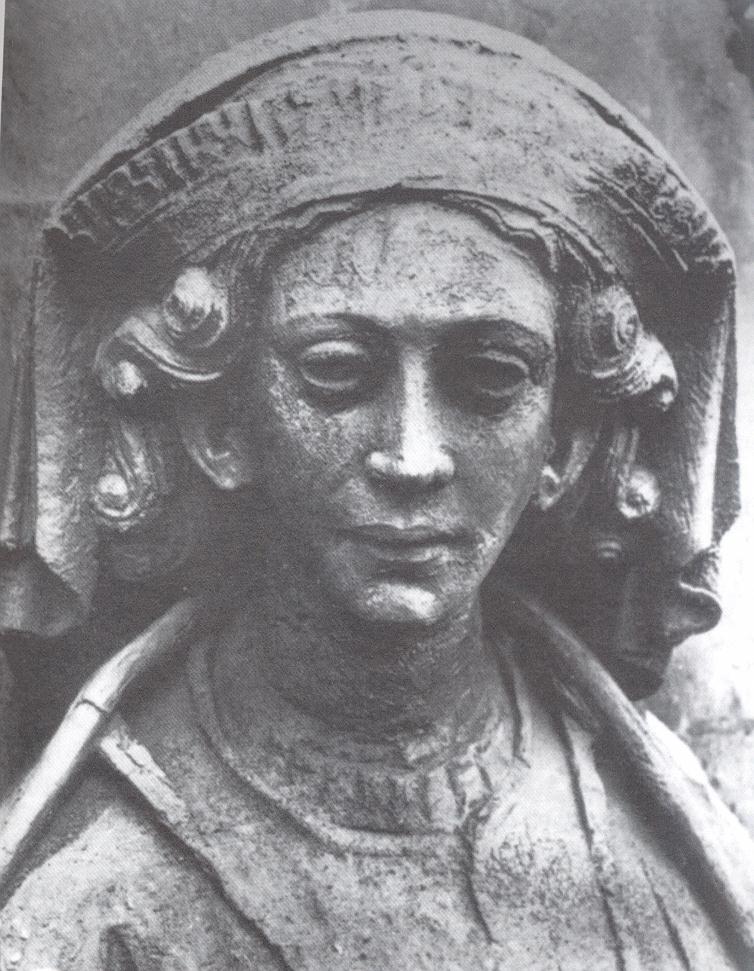 Elizabeth Woodville  (c.1437-1492)
Elizabeth Woodville was the mother of two sons by her first marriage and ten children as queen consort to Edward IV. This included the future Edward V, who she gave birth to in sanctuary at Westminster Abbey in 1470 during her husband's exile. Unfortunately, this was not the last time she would find herself there. In a fast-moving situation following the death of Edward IV in May 1483, her husband's brother, Richard, Duke of Gloucester, seized her eldest son and confined him to the Tower of London. Recognising the threat to the rest of her children, Elizabeth fled again to Westminster with her youngest son Richard, Duke of York, and her five daughters, stubbornly refusing to leave despite Gloucester's reassurances. Her efforts, however, were in vain. In mid-June Richard was taken to join his brother, Gloucester seized the throne as Richard III, and the 'Princes in the Tower' disappeared without a trace.
Laura Tompkins, Research Manager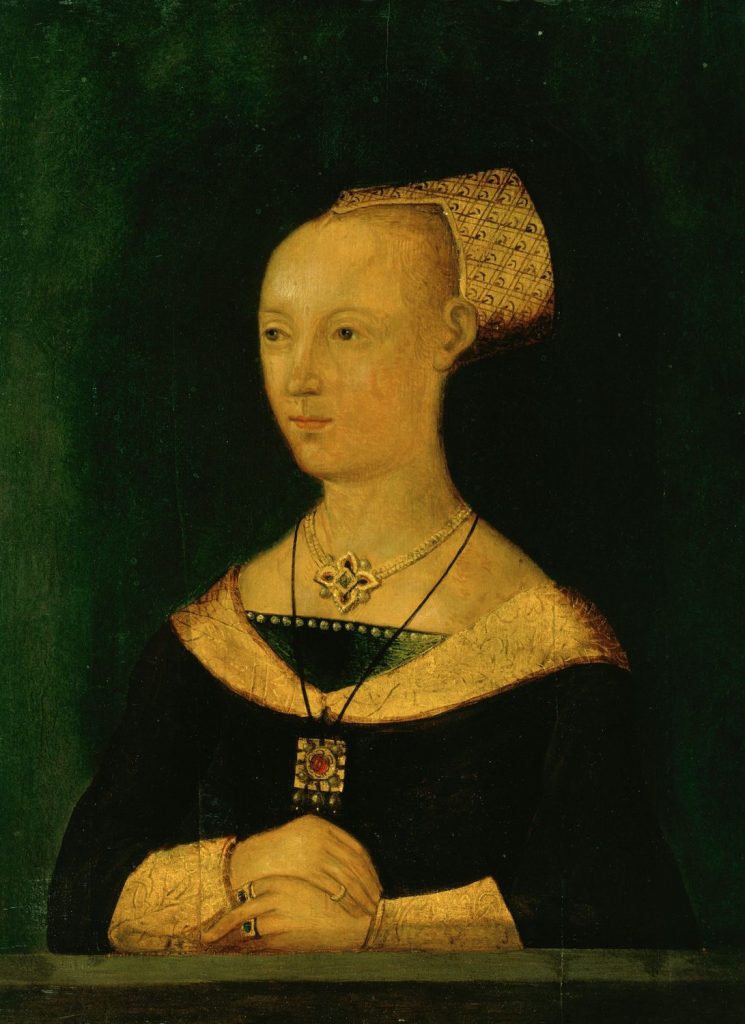 Anne Boleyn (c.1500-1536)
Anne Boleyn is by far the most famous of Henry VIII's six wives.  Dramatic though the story of her marriage is, of even greater significance is her relationship with her daughter.  The future Elizabeth I was less than three years old when her mother was executed.  Given that she could have held precious few memories of Anne, it is often assumed that her mother exerted little influence over her.  Nothing could be further from the truth.  As queen, Elizabeth spent much of her reign trying to atone for her mother's demise, notably by showing great favour towards her Boleyn relatives.  Even during her father's lifetime, Elizabeth had dared to express her sympathy for her late mother by secretly wearing Anne's famous 'A' pendant when she sat for a painting which now hangs at Hampton Court.
Anne bequeathed a number of character traits to her daughter – notably her courage, self-discipline and charisma.  Perhaps her greatest legacy, though, was to make Elizabeth determined to avoid her fate and remain the Virgin Queen.
Tracy Borman, Joint Chief Curator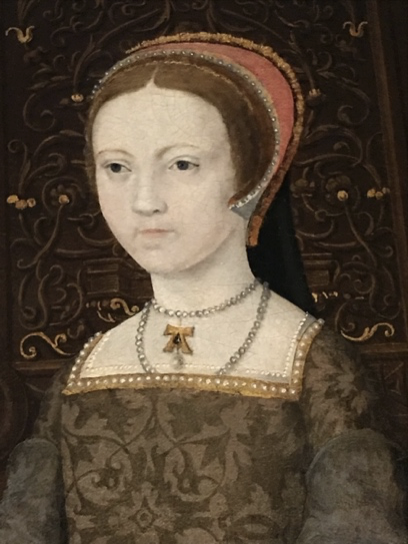 Barbara Villiers (1640-1709) and Nell Gwyn (1650-1687)
Barbara Villiers and Nell Gwyn have gone down in history as the two most successful mistresses of the infamously libidinous Charles II. But they were also royal mothers – the lack of reliable contraception in the late 1600s made this inevitable. Faced with the challenge of illegitimacy, Barbara and Nell went to great lengths to ensure their seven royal children were pampered and rewarded with titles and estates.  One account describes how Charles was embarrassed or amused into granting Nell's eldest son a title, when she called for him across the room: 'Come here you little bastard, and say Hello to your father.'
But sadly, being forced into young marriages and having your mother described as a notoriously 'ravenous' adulterer was not, unsurprisingly, a guaranteed recipe for happiness. Barbara's eldest daughter Anne, married at Hampton Court aged just 13, was seduced and abducted, still a teenager, by the Duke of Montagu (who'd previously been one of her mother's lovers). Barbara's impassioned letters to the King read as the desperate appeals of a mother keen to rescue her daughter from disgrace. Charles obliged, Anne was rescued, and Montagu banished from court.
Brett Dolman, Collections Curator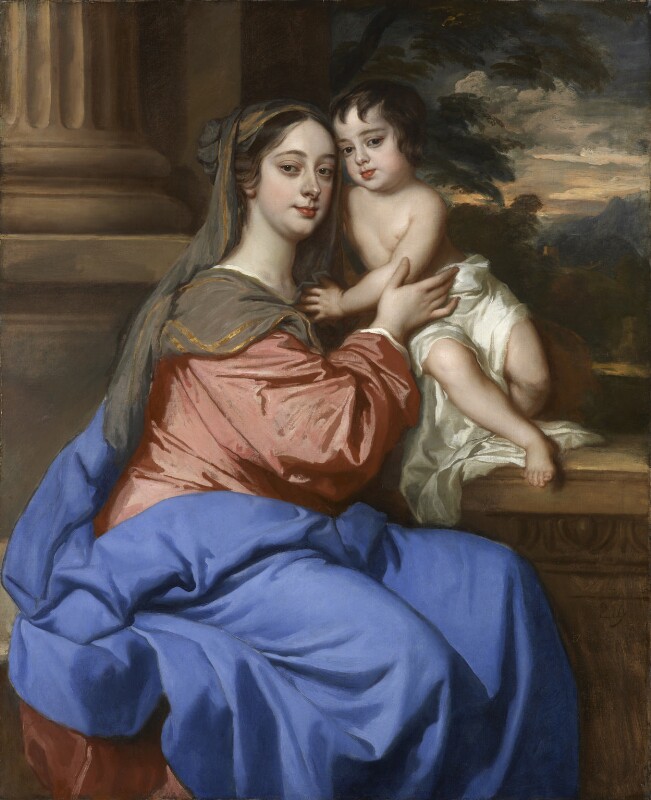 Queen Charlotte (1744-1818)
If anyone deserved a special Mother's Day treat, it was Queen Charlotte. This is not least because she had 15 children! 
As Queen Consort, producing heirs and space was her primary duty, and it would appear that Charlotte approached her pregnancies and births scientifically. She appointed William Hunter, a pioneer in obstetrics who produced the first detailed studies of pregnant women, as her physician for 14 of her pregnancies. Unusually, he was even present during some of the births of her children, at a time when the messy and intimate process of giving birth was usually left to women and their midwives. It seems as well that Queen Charlotte and William Hunter conversed in depth about the science of pregnancy. He even gave her pickled sections of a cow's uterus to study, which were kept at the King's Observatory in Richmond. Although this might seem a bit weird, it gives us an insight into how seriously she took her role but also her deep trust in science for matters of health.
Polly Putnam, Collections Curator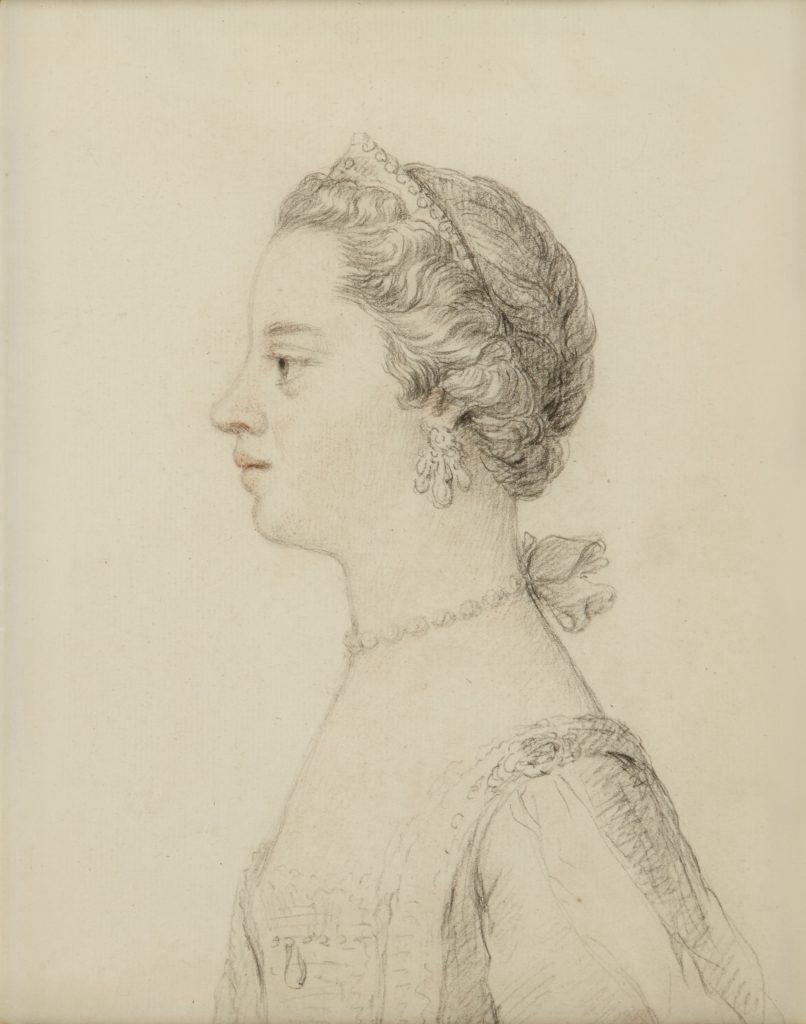 Victoria, Duchess of Kent (1786-1861)
When the future Queen Victoria was born, her parents, the Duke and Duchess of Kent, immediately saw in their tiny bundle of joy a great future as a British Queen. Strong, loud and stubborn, they called her their little 'pocket Hercules'. After Victoria's father passed away less than a year later, her mother was left to raise her alone. She did so with help from a governess, Louise Lehzen, Victoria's older half-sister, Feodora, and the notorious John Conroy, her mother's comptroller. Victoria's childhood was at times lonely – strict, too, thanks to the "Kensington System", which the Duchess instituted both to prepare her daughter for her future responsibilities as queen and to keep her safe. Victoria was not allowed to sleep alone or walk down stairs unaided, and was made to keep a journal of her "naughty" behaviour.
There were moments of joy too, though: her childhood journals record her and "Mamma" going on seaside holidays, swapping handmade Christmas gifts, playing with dolls, and eating lots of orange jelly.
Caitriona Wilson, PhD researcher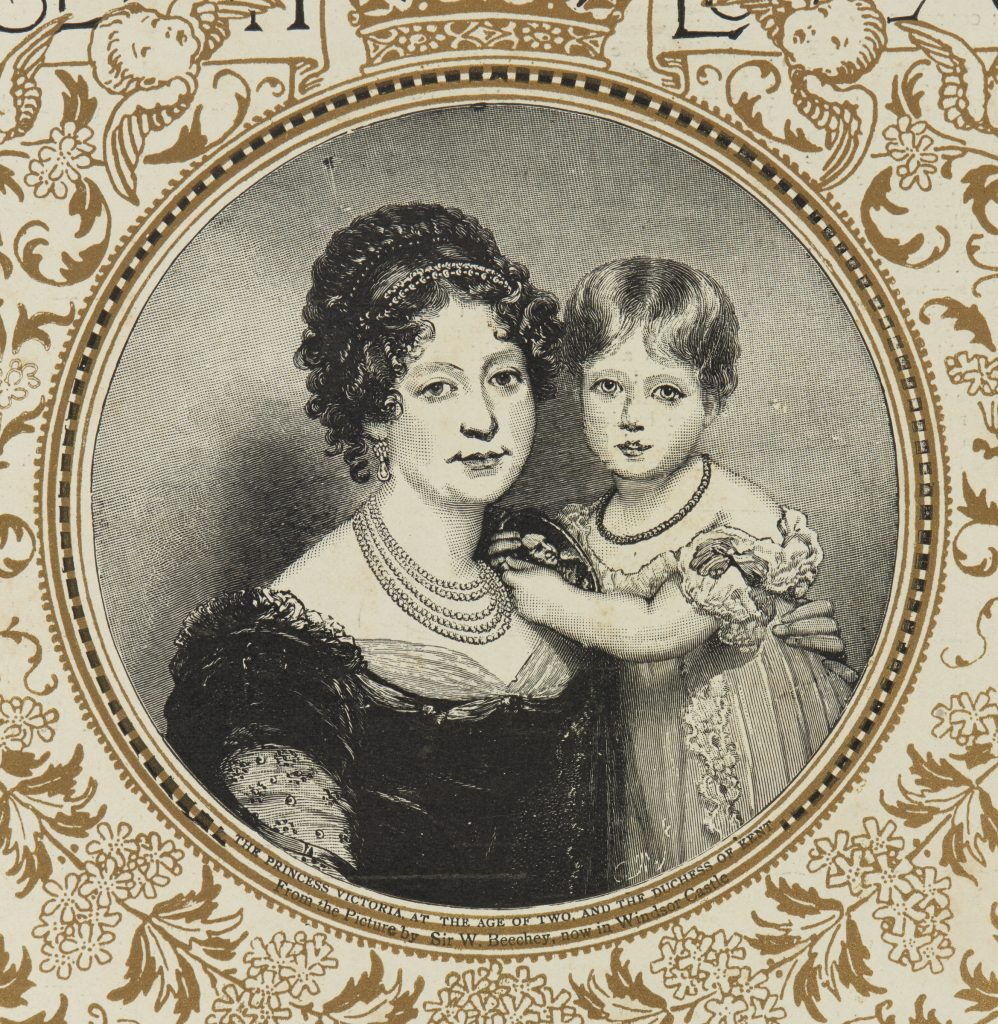 Queen Victoria (1837-1901)
Victoria was by no means a conventional Victorian mother: she was, after all, the Queen first. Compared to the lofty work of international diplomacy and government, breastfeeding made her feel like a "cow". And yet she played and cuddled and taught and corrected her children, guiding them towards adulthood with heavy measures of delight and worry. Her love for her children is palpable in her drawings of them in the Royal Collection, which demonstrate a great intimacy and knowledge of their character and appearance, proof of time spent together. It is, perhaps, as adults that she best connected with her offspring, when they could debate politics, swap jokes, and discuss art and literature. Victoria was strictest on her eldest son – the rebellious, garrulous Bertie – knowing from personal experience the heavy weight of the crown he would eventually wear. By the time the last one was married off (Princess Beatrice, who remained always her "Baby" by nickname), Victoria was quite heartbroken to let them go.
Caitriona Wilson, PhD researcher