'British royal women should wear British clothes!' This is how we tend to think of the relationship between the royal family and fashion. There is a good reason for it – many generations of royals have lent their unofficial support to the British fashion industry by wearing clothes designed or produced in the country. Queen Victoria, for instance, set aside her love for French clothes, so newspapers could proudly pronounce that the Queen wore dresses that were 'the whole of British manufacture'. She even threw fancy dress balls encouraging guests to wear silks from the ailing industry in Spitalfields, East London.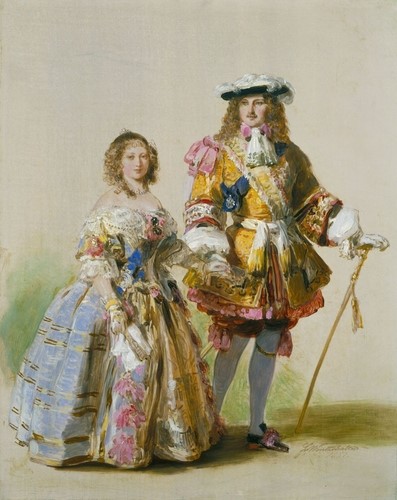 Sometimes, however, even the most sartorially patriotic royal can succumb to the glamour of international fashion. Let's start with Princess Margaret, whose love for Christian Dior's designs was well-known. She first met the couturier when she visited his salon during a trip to Paris in 1949. Upon her return home, she requested he send her some sketches, and the rest is history! In 1951 he designed the ball gown for her 21st birthday party – a dress she would later describe as 'my favourite dress of all.' While making it, Dior asked 'Does your Highness feel like a gold person or a silver one?' to which she replied 'Gold', and that is the colour of its exquisite embroidery.
Even under criticism in the press, Princess Margaret continued to patronize the French house for the rest of her life – she wore a number of his couture gowns throughout the 1950s and ordered from ready-to-wear collections thereafter.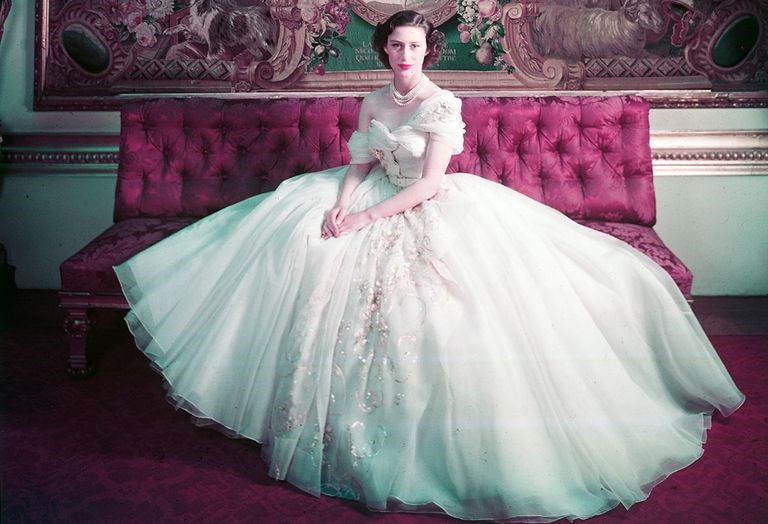 Before Princess Margaret could make the news with her glamorous outfits, there were the three sisters-in-law. Princess Elizabeth, Duchess of York (later The Queen Mother), Princess Alice, Duchess of Gloucester and Princess Marina, Duchess of Kent were the youthful jewels in the British Royal Family during the 1930s. Each had a very personal style that perfectly reflected their unique personalities. And although they were great patronesses of the British fashion industry, all three had foreign (well, mostly Parisian) garments infiltrated in their wardrobes.
Princess Marina, being a foreign Princess (of Greece and Denmark) and relatively distant from the British throne, was afforded some sartorial freedom. She was well-acquainted with French couture, having spent much time in Paris following her family's exile from Greece. For her wedding, Marina very diplomatically chose a designer who could fulfil both the expectations for a British dress and her love for French design. Edward Molyneux, an Englishman settled in Paris, had her wedding dress made in his London salon, while the rest of her trousseau was produced in the French capital. The press loved it; Vogue commissioned top photographer Horst P. Horst to immortalise the Princess in clothes from her trousseau, labelling it 'that simple perfection of chic'.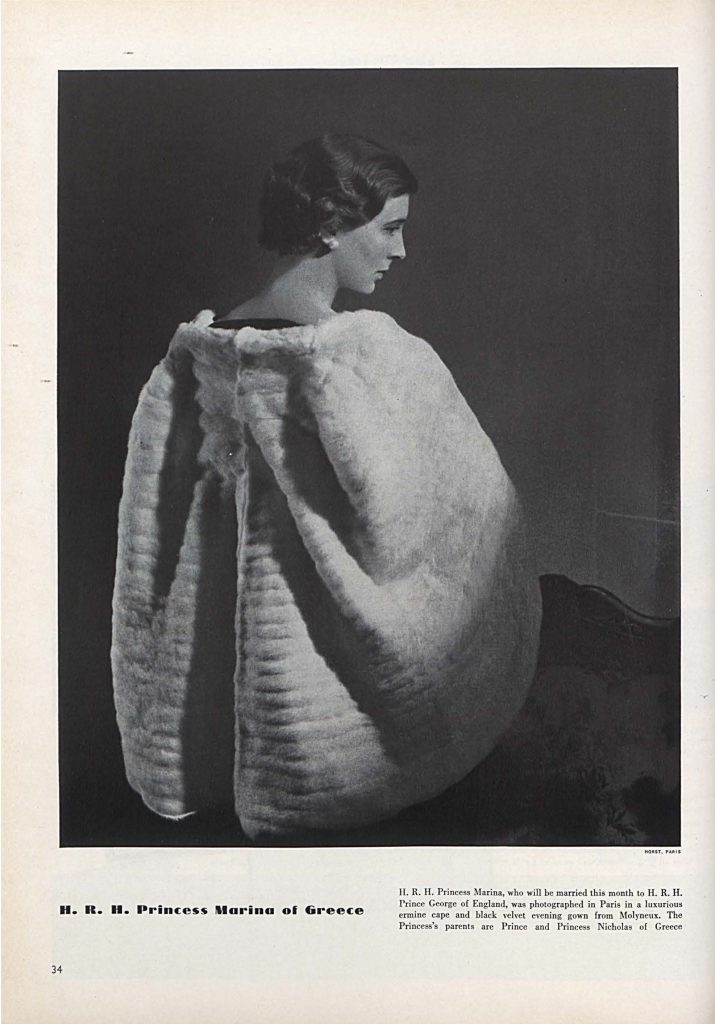 Princess Alice had perhaps the most conservative style from the three and is said to have been the least interested in fashion. Yet, she is the one who introduced designer Norman Hartnell to her future in-laws. In a matter of a few years, he would transform the image of Queen Elizabeth and design some of Elizabeth II's most iconic gowns (including her wedding and coronation dresses). But when Lady Alice commissioned him to create her wedding dress in 1935, Hartnell's closest link to court was via his debutante clients.
Amongst Princess Alice's wardrobe, recently on loan to the Royal Ceremonial Dress Collection (more on that soon!), we were pleasantly surprised to find two evening dresses by Italian-born and Paris-based designer Elsa Schiaparelli. Schiap (as she was called by her friends) is one of my favourite designers. Her work was greatly influenced by the Surrealism art movement; indeed, she had her surrealist friends Salvador Dalí and Jean Cocteau to collaborate in a number of her designs. Perhaps the most famous of these collaborations is the Lobster dress worn by another Royal, the Duchess of Windsor. One of Alice's dresses is from the summer 1939 collection. Its embroidered crossed keys refer to Saint Peter's 'keys of the kingdom of heaven'. The designer was always very intrigued by the concept of heaven.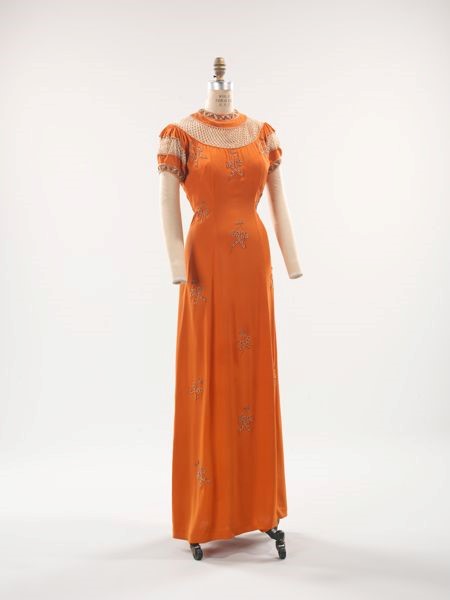 Queen Elizabeth was staunchly nationalistic during the reign of her husband, George VI, and her public clothes certainly reflected this trait. Following the abdication crisis and the nation's involvement in the Second World War, it was important that the new king and queen imparted notions of tradition, stability and continuity. She relied on Hartnell's exquisite evening gowns and pale-coloured day dresses to create a very feminine image, conveying 'the most comforting, encouraging and sympathetic note possible'.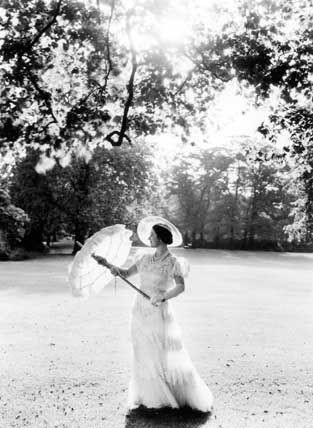 However, as Duchess of York, Elizabeth's style was very different. She was not an exceptional dresser, and most of her clothes came from conservative British houses, like Madame Handley-Seymour (Queen Mary's favourite). You can imagine the shock when I found, amongst some of her dresses lent to the RCDC, a 1935 evening dress by French couturière Jeanne Lanvin. Named the 'Diva dress', it is made of a rich silk velvet in Lanvin's signature blue, with long sleeves embroidered with a silver geometric motif. More research is on the way, but it seems that this was not the only Lanvin number the Duchess had in her wardrobe.
I think it is only apt to conclude this article with one of the most notorious/stylish royal rebels of the 20th century. Since a young age, the Duke of Windsor had been interested in clothes and as he grew older, his style grew bolder and more extravagant. He was absolutely passionate about his wardrobe, spending hours with his tailors in Savile Row discussing the most minute details. He was famed for setting a number of trends in menswear and for introducing a more relaxed attitude to urban dress.
Always particular about the fit of his garments, the Duke would have elements of a single suit made by different tailors. For the jacket, he favoured Scholte, who 'had rigid standards concerning the perfect balance of proportions between shoulders and waist in the cut of a coat to clothe the masculine torso'. Waistcoats were usually made by Hawes & Curtis. While both tailors were based in London, his trousers came from New York, hence the Duchess of Windsor naming them 'his pants across the sea'. 'I never had a pair of trousers made by Scholte,' the Duke explained in his autobiography. 'I disliked the cut of them; they were made, as English trousers usually are, to be worn with braces high above the waist. So preferring as I did to wear a belt rather than braces with trousers, in the American style, I invariably had them made by another tailor'.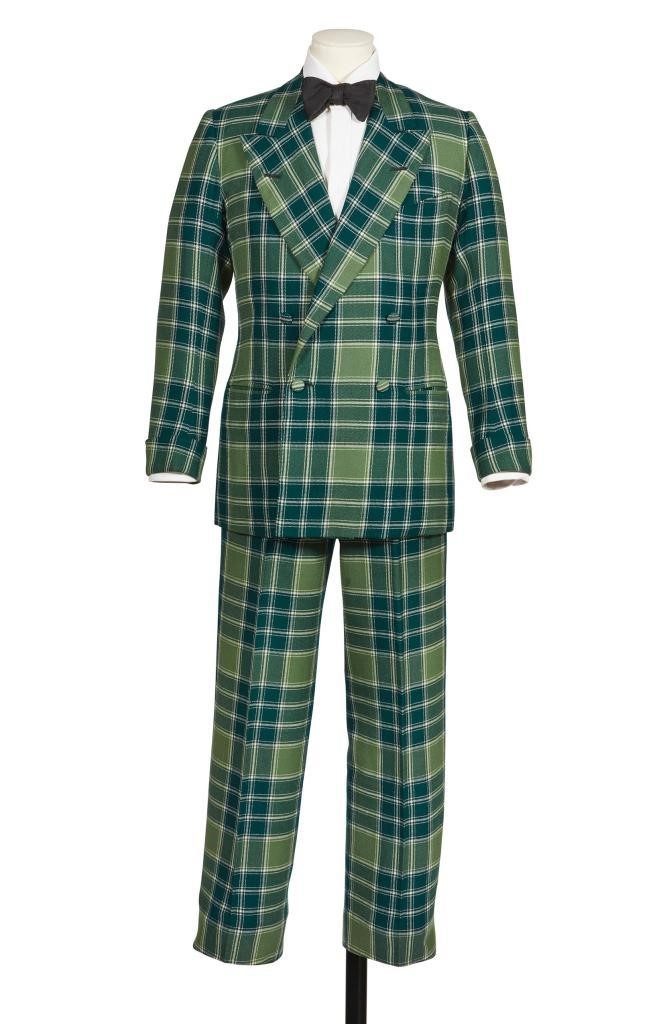 For these royals, a close relationship with a few chosen designers allowed them to shape their public image. Promoting British design has been a priority for royals since Queen Victoria, but for some, connections with foreign designers has established their fashion legacy.
Isabella Coraça
Assistant Curator