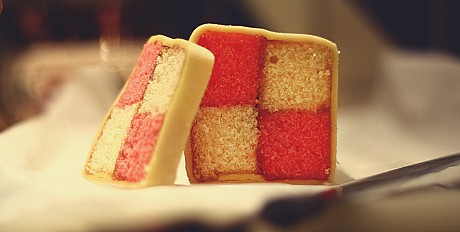 What on earth have Battenberg Cake and Marie Biscuits got to do with royal weddings?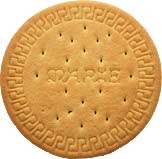 The Marie biscuit was created by an English bakery Peek Freans in London in 1874 to commemorate the marriage of the Grand Duchess Maria Alexandrovna of Russia to the Duke of Edinburgh, Queen Victoria's son.
It is believed that Battenberg Cake was created to commemorate the wedding of Princess Victoria, Queen Victoria's granddaughter, to German Prince Louis of Battenberg in 1884. The four quarter sections of the cake represent the four German Princes of the day: Louis, Alexander, Henry and Francis Joseph.