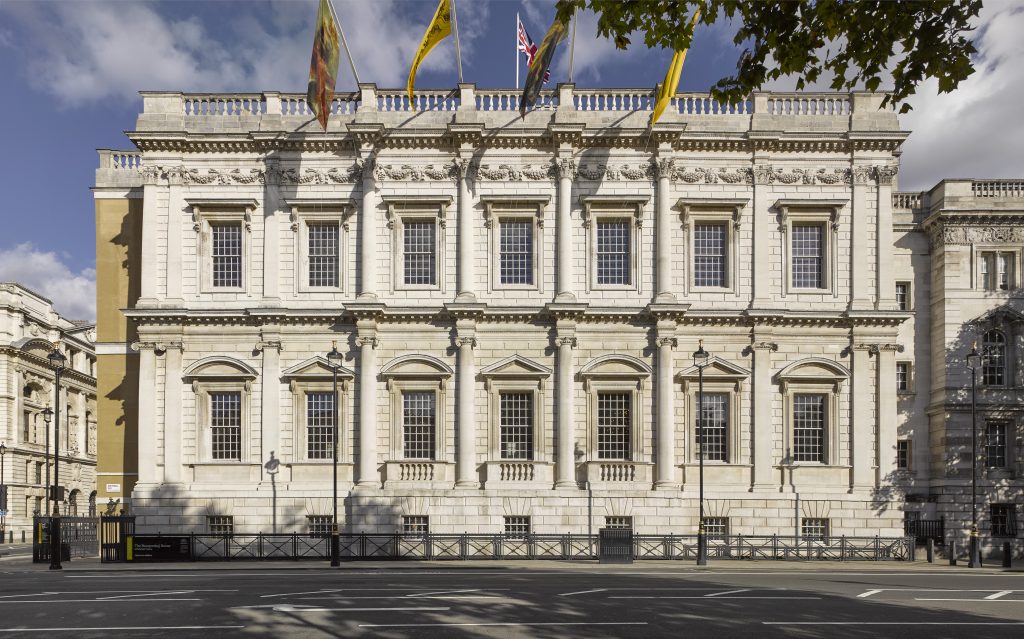 On 1 June 400 years ago, payments began for the construction of a magnificent new Banqueting House at Whitehall Palace. It survives today, though most of the huge palace burnt down in 1698. Surrounded by similar classical-style buildings, Banqueting House is now hard to distinguish from its neighbours, but when it was built, it towered above the rest of the old-fashioned Tudor palace. The severe classical design by architect Inigo Jones, strongly influenced by ancient Roman and Venetian Renaissance architecture, was revolutionary, and changed the look of important buildings for the following two centuries.
Catastrophic fires were quite frequent at Whitehall. In January 1619, a previous version of Banqueting House was consumed by a fire caused by candles. The building had been used for extravagant theatrical performances called masques, which celebrated the power and benefits of King James I's rule. Nobody was sorry to see it go – it was poorly designed for theatre, with rows of columns restricting the audience's view. No time was lost in commissioning a new one from Inigo Jones, who was the Surveyor of the King's Works.
Jones was also an experienced designer of elaborate masque sets, which needed to appear beautiful to the courtly audience, but also conceal cranes and pulleys, and hide the men needed to haul the scenery about. As a result he knew what was required to successfully house such extravagances: a very long, wide and tall empty space. The Banqueting House was to be a double-cube shape in volume, with a balcony, ornamented with classical pilasters and capitals, and topped with a great carved ceiling. Years later, this ceiling would finally be completed with nine magnificent paintings by Sir Peter Paul Rubens.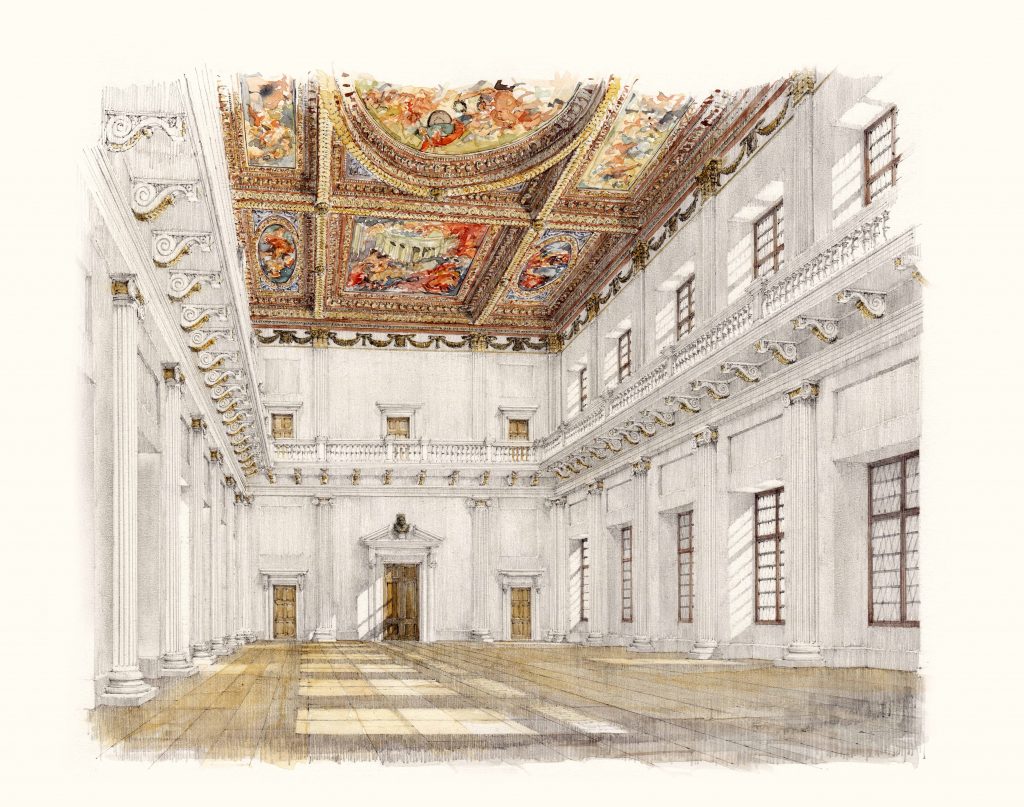 The design approved, building work began just five months after the previous Banqueting House was lost, and the first account for the project was opened on 1st June 1619 for £2000. The King was eager to see his new building finished, but it turned out to be a troubled and expensive building project: Inigo Jones estimated that the build would cost £9850, but in the end the final bill was £15,618. In today's money this would be well over £2 million! A new pier was built on the Isle of Wight for shipping stone for the new building, but progress was slowed after eight stonemasons ran away in search of better pay, which at the time was a criminal offence.
Nevertheless, the building was completed by 1622. Built of brick and faced in three different types of stone, the exterior was colourful and impressive. Brown Northampton stone defined the undercroft, whilst golden Oxfordshire stone formed the walls above, and all the classical ornaments, such as columns and balustrades, were carved out of white Portland stone. This distinctive scheme was lost when the Banqueting House was uniformly restored in white stone in the 1830s.
King James was so proud of his new Banqueting House that he had a portrait of himself painted in front of it, even before construction work had finished. His building was, and remains, an architectural masterpiece.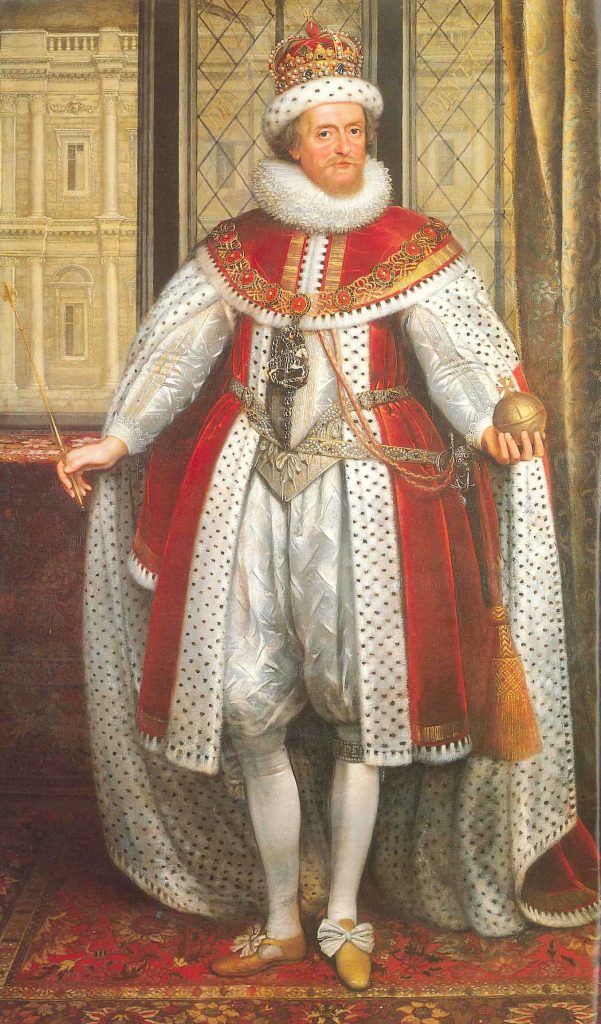 Dr Jane Spooner
Head of Historic Buildings