Henry VIII's World Cup
Curators are not usually, in my experience, football obsessives. The 'Miracle of Istanbul' and the 'Lions of Lisbon' conjure up quite different images at Historic Royal Palaces. Yet with the World Cup dominating the live TV schedules over the next month (if watching live TV is still a thing), even the Curators' office at Hampton Court is taking note. I have witnessed a discussion of the tactical bravery of 3-5-2, a polite enquiry into the lack of midfield creativity in England's 23-man squad, and even suggestions of a World Cup wallchart.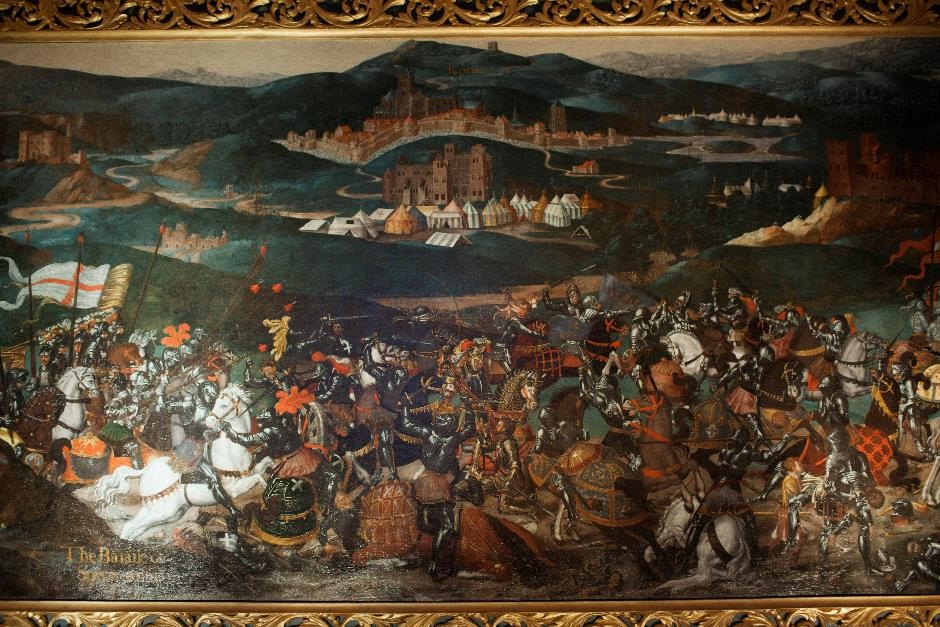 For me, this is a great and wonderful thing. Football is a genuine passion. I still play football every Tuesday evening and I coach my son's team at the weekend. The BBC Sports App on my 'phone is much more frequently used than anything else, and its front-page is configured for my own needs almost entirely around football. I still dream of personal football glory (no chance) and navigate my year around the football season's increasingly complicated fixture calendar. Oh, and I despise rugby: the game football left behind when it emerged from the same playing fields in the 19th century.
Russia 1518 – A Tudor World Cup
Which brings me – reluctantly, this marvellous football summer – to history and my day job. Working at Hampton Court Palace means that concerns about Henry VIII dominate my week, almost as much as QPR's away record. Hampton Court is, of course, the most important Tudor palace to survive, and we welcome legions of Tudor fans through our turnstiles every day. It has made me wonder what Henry himself would have thought of Russia 2018 and what a Tudor World Cup might have looked like …
England's Chance to Win?
England, then as now, may have faced a struggle to get beyond the groups stages of the tournament. Henry VIII's efforts to get his Tudor dynasty recognised as in important political force faced the longer established European powers of France, Spain, Portugal and the might of the Holy Roman Empire (who could call on the combined footballing talents of Germany, Spain, Austria, the Netherlands, northern Italy and – err – Luxembourg). Poland, Russia, Hungary, Sweden, Norway, Denmark and even Scotland would all send teams. Italy would send at least three – the separate kingdoms of Venice (including Croatia), Naples and the Papal States, who would refuse to play on Sundays.
Outside Europe, the Ottoman Empire (actually including Greece, Bulgaria and Serbia as well as Turkey) would carry the greatest threat to Europe reigning supreme. Although, recent European colonisation of the Americas would see a new array of talent emerging from Brazil, Peru, Chile and Mexico. North Africa might be represented by Algeria, Morocco and Tunisia, but teams from further south and east would have been thin on the ground. Travel would have been a challenge, and the lack of representation at the 16th-century equivalent at FIFA excluded much of Asia, Africa and Oceania.
Henry: Star Striker or Solid Centre Back?
Henry VIII would, of course, demand to be captain of the England team (playing in green-and-white vertical stripes – the colours of the Tudor dynasty). To be fair, at 6' 2", when the average Londoner was 5' 5", the King would make a commanding centre-back or target striker. You wouldn't want Henry in goal though; given his spectacular ability to pick fights with foreign monarchs, the church, his leading courtiers and his wives, he would not be a safe pair of hands. You would also need a young Henry in the team. In his twenties, Henry had a finely toned athletic physique: it was, in the words of one admirer, "the prettiest thing in the world to see him play [at tennis], his fair skin glowing through a shirt of the finest texture." By the end of his reign, Henry was apocalyptically obese and walked with a staff; he would be the angry coach, sat in the dug-out, watching his side lose on penalties to the Holy Roman Empire in the Quarter Final.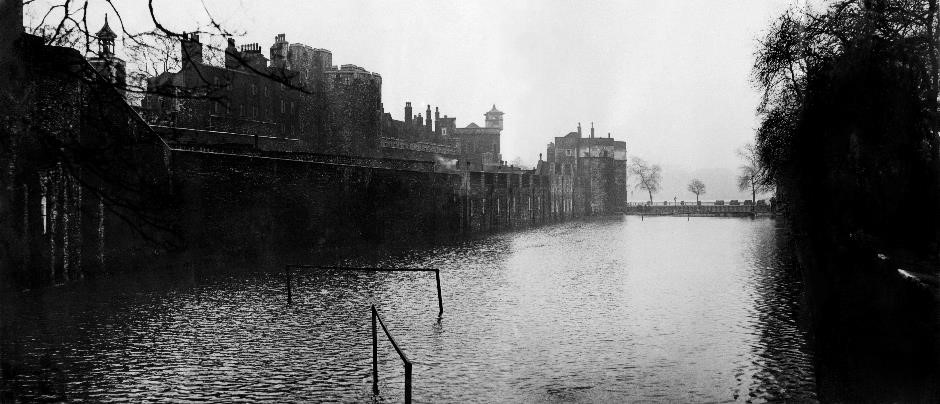 The "Beautiful" Game
Curatorial daydreaming aside, football did exist in Tudor times. According to the 16th-century writer Thomas Elyot, it was a game of 'beastly fury and extreme violence'. Not a game for gentlemen, but a perfect vehicle for Henry VIII. Our infamous Tudor monarch was a decent sportsman: until ill health later in his reign, he took a leading role on the jousting field and enjoyed wrestling. Tantalisingly, there is also a single mention, in an inventory of the King's extensive wardrobe, of the King owning an extremely expensive pair of football boots, costing 4 shillings (about £100 today). I like to think they would have been black leather, with a V and III on the side in cloth of gold.
Brett Dolman
Curator (Collections)