On 6th April 1917, in the midst of violence and unrest, Grand Duchess Xenia Romanov left St Petersburg on a train to the Crimea, never to return again. Xenia's journey into exile which began  on her 42nd birthday, 100 years ago today, eventually brought her to Hampton Court Palace.
This year marks the centenary of the Russian revolution, and numerous books and exhibitions are telling the stories of the time through art, objects and individuals. Here at Hampton Court Palace, we have recently acquired some exciting additions to our collection that relate to Grand Duchess Xenia Alexandrovna Romanov, a leading member of the exiled Russian imperial family and – perhaps less well-known – a former resident of the Palace.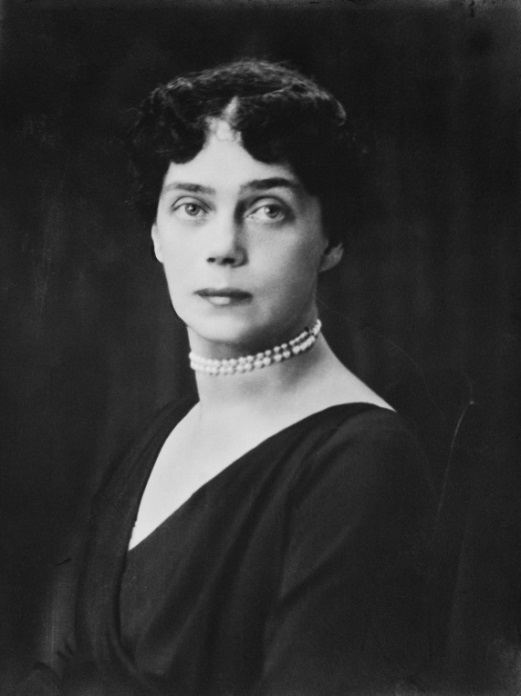 Xenia was the sister of the last Tsar, born into the immense splendour and wealth of the Russian court on 6th April 1875. Most of her childhood was spent outside the old imperial capital, St Petersburg, in the safety of the palace of Gatchina. The assassination of her grandfather, Tsar Alexander III, in 1881 offered an early indication of the violence that was to come. In 1894, Xenia married her second cousin, Grand Duke Alexander Mikhailovich (1866-1933) at the Grand Palace in St Petersburg and they went on to have seven children together.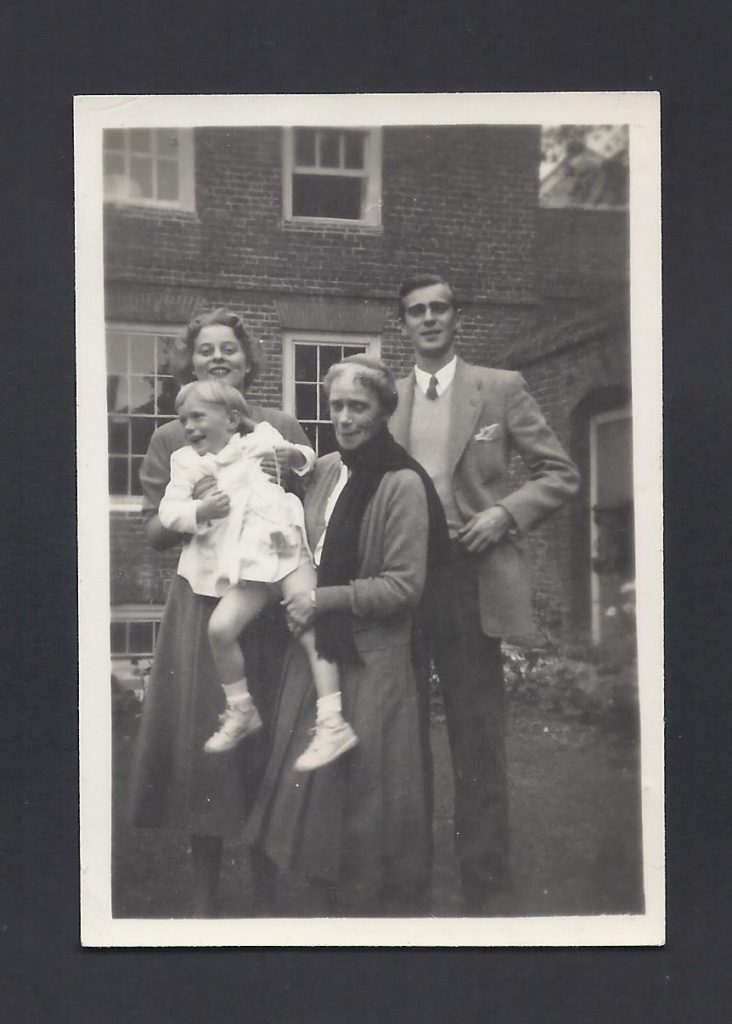 The Revolution in 1917 was a popular response to two decades of dissatisfaction with the ruling elite, heightened by the crippling effects of World War One. The first revolution resulted in the abdication and murder of the Tsar in March ending almost three hundred years of Romanov rule. The second lead to the success of the Bolsheviks in November and the establishment of socialist rule.
In early 1919 Xenia made her way to England aboard the HMS Malborough which was sent by her first cousin, King George V, to rescue the Romanovs. In England they lived in very modest circumstances before the King offered the Grand Duchess Frogmore Cottage at Windsor in 1925. This token helped Xenia's financial situation; she had no independent income and had left most of her possessions behind in the haste to flee the revolution. Upon the death of King George V in 1936, Xenia was advised that Frogmore Cottage was now intended to be used only by the immediate royal family. Thus the grace and favour lodgings of Wilderness House at Hampton Court became her home for many years.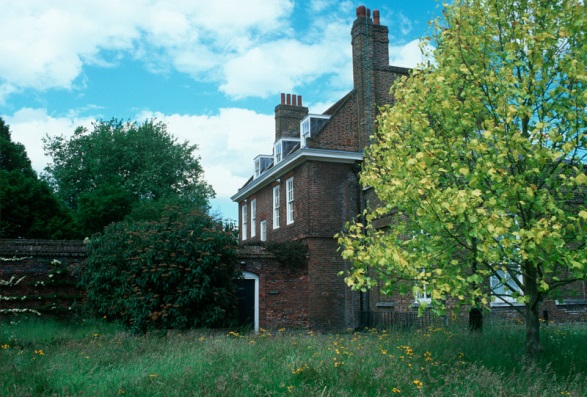 Wilderness House was built around 1700 originally as a home for the royal gardener. One of the most famous former occupants was Lancelot 'Capability' Brown  and his residence from 1764-1783 is celebrated by a blue plaque. Xenia was settled in by 1937 and the house quickly became a destination for family and friends, including Queen Mary. Xenia may have left the extravagance of her previous life behind, but the social worlds of the court had followed her. Alongside members of her family, Xenia had a small household and a constant companion in Mother Martha, a Russian nun who moved to Wilderness House in 1938. She was loyal and fiercely protective, but also a controversial figure remembered for her big feet and features which resembled "the face of a powerful elderly man" (according to biographer, James Pope-Hennessy). When Xenia died Mother Martha disappeared without a trace, along with the inheritance left to her by the Grand Duchess.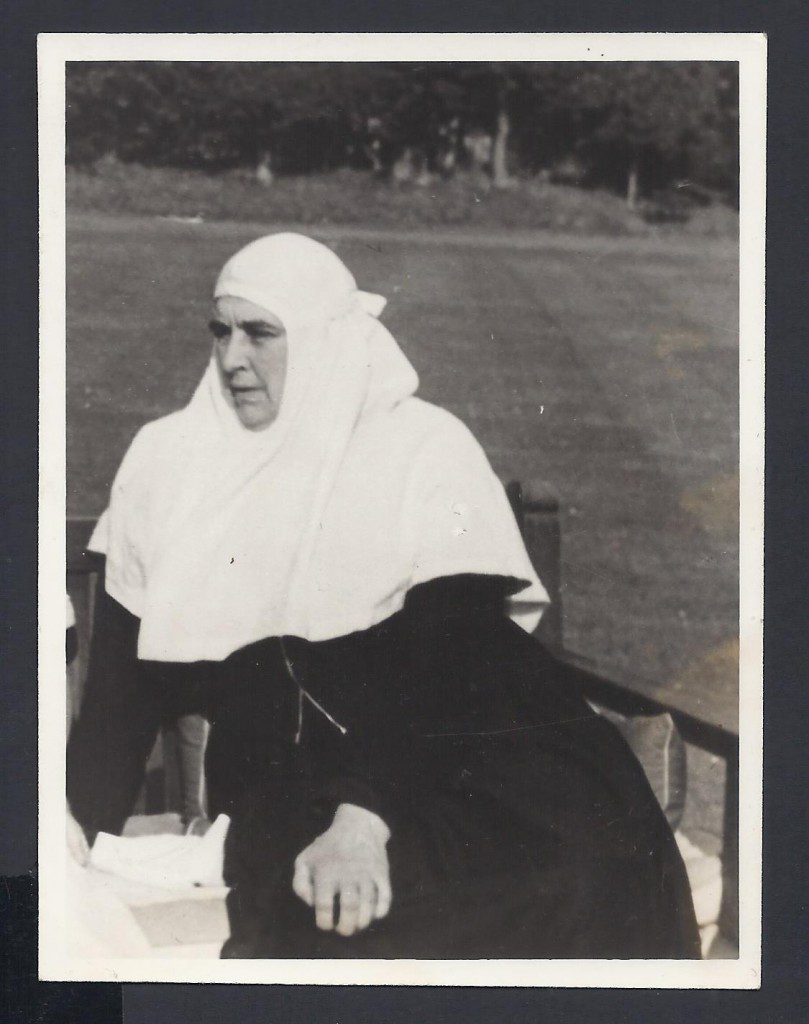 One of Xenia's visitors and a frequent correspondent, Elisabeth (Princess Andrew), sadly died at Wilderness House on 20th October 1940 when a bomb was dropped near the house and caused the windows to shatter. She had been suffering from cancer for some time, however died later that day as a result of her injuries. Two of the newly acquired letters were sent from Xenia at Wilderness House to Princess Andrew before her visit, and reveal the Grand Duchess' interest in her wider exiled family and the reduced circumstances they were facing. Following the bombing Xenia's family were forced to leave London, taking up temporary residence at Craig Gowan House near Balmoral Castle in Scotland.
After the war, life continued at Wilderness House and the photographs and letters now at Hampton Court give us our first glimpses into Xenia's world. Her childhood love of painting continued throughout her life, with small sketches and watercolours accompanying many of her letters. Letters from her son Nikita to her grandson Andrew provide an insight into days spent swimming and sunbathing in the grounds of the Palace, as well as his very 'White Russian' opinion on local society and post-war democracy:
"…what has happened to their cleanliness and order, they are just as if in a mist and once can see that 'democracy has gone to their heads, this is what it gives to the uneducated boors!" (translation from Russian)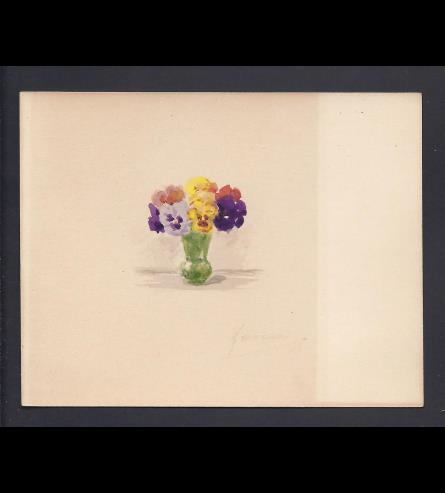 Xenia was thought of fondly by the people she encountered at Hampton Court, captured in interviews for Hampton Court's Memories Project. Neighbours remember being welcomed, playing with her grandchildren and receiving presents at Christmas. Another recalled Xenia's willingness to help with fundraising for Russians stranded in Britain after the Revolution, as she frequently patronised various fundraising events in her attempt to aid refugees. After all, she had been one herself in 1917.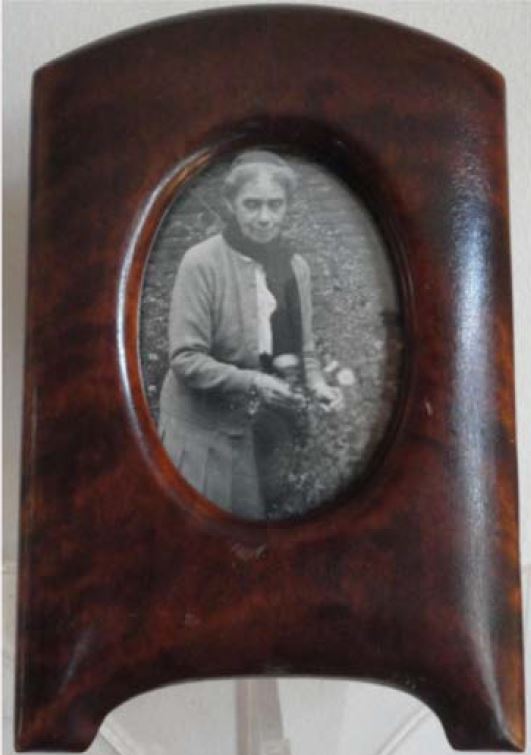 Grand Duchess Xenia lived at Wilderness House for over two decades until she passed away on 20th April 1960. I suspect she did not imagine her journey in exile would lead her to Hampton Court Palace as she left St Petersburg 100 years ago. This story will be continued; we hope to uncover more of Xenia's fascinating life at the Palace that is so wonderfully presented through her personal objects.
Emily Spary
Curatorial Intern
---
We are always interested to hear from people with stories or objects relating to our more recent residents of Hampton Court Palace. If you want to find out more about the Memories Project contact this address: [email protected]
Learn more about Wilderness House's former resident, 'Capability' Brown, here.