Hello, I'm Lucy Worsley, Chief Curator at Historic Royal Palaces.
Last week I published my first novel, which is for readers of 11 plus. It tells the story of a Maid of Honour at the court of Henry VIII, and features Henry VIII's fifth, teenage wife, Katherine Howard, who also happens to be Hampton Court's most famous 'ghost'. It's packed with locations that I pass through the palace daily on my business as a curator.
This extract from the epilogue tells you why I wrote this particular story…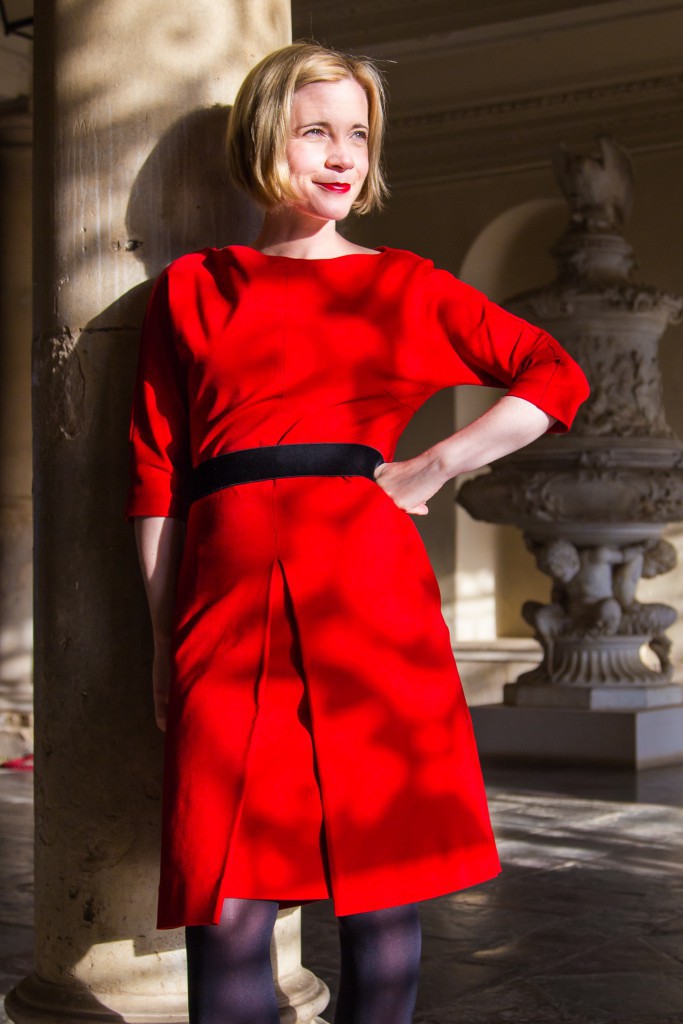 If you visit Hampton Court Palace today, you yourself can walk along the so-called Haunted Gallery that leads from the Great Chamber to the chapel. It has red silk hangings, and is still lined with Tudor portraits of some of the people in this book: Henry the Eighth himself, his fool Will Summers, the monkey.
The ghost that's supposed to visit here at night is the white-dressed figure of Katherine Howard, running to the chapel to beg her husband, Henry the Eighth, to spare her life, exactly as she does in Chapter 34.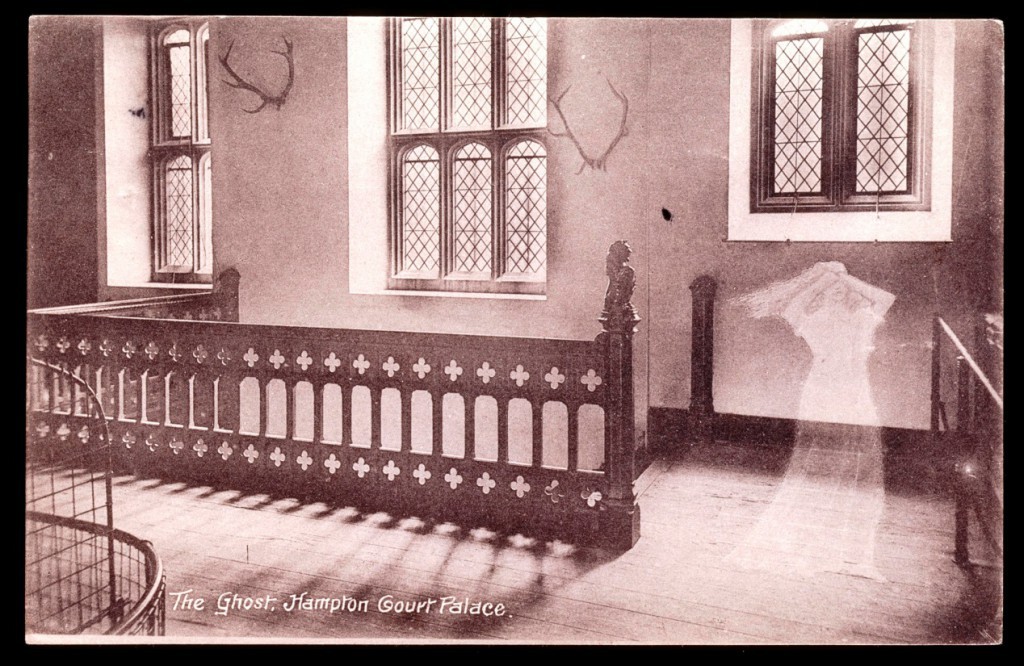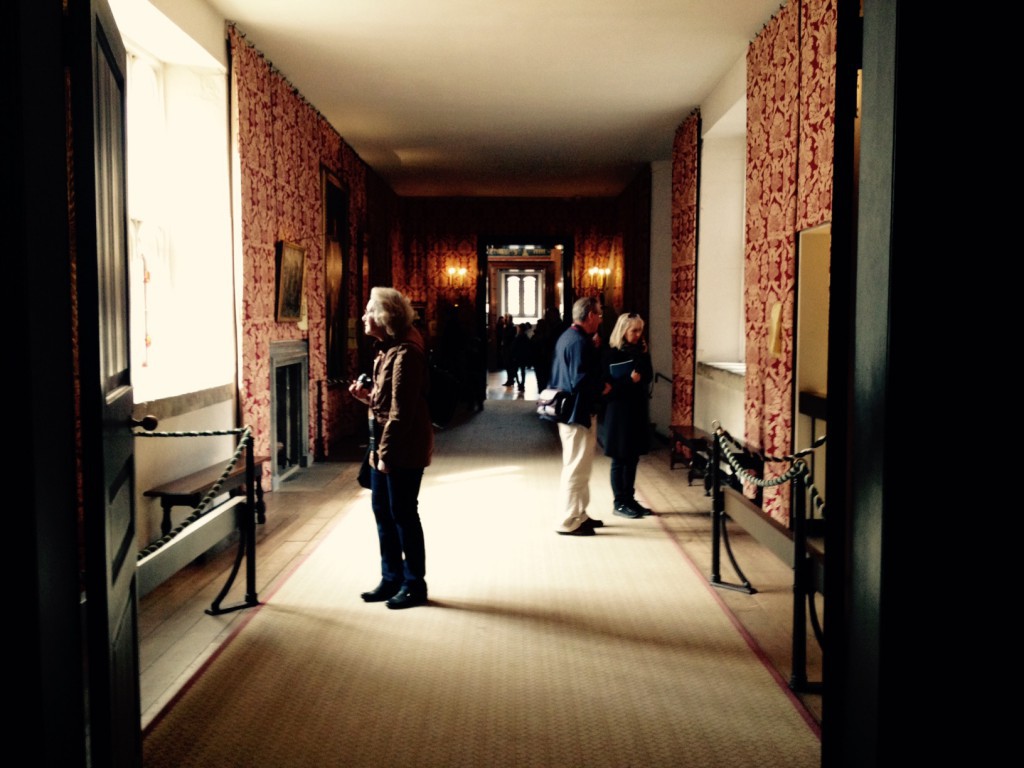 There's a door leading off this gallery, which most visitors don't spot because it's disguised behind hangings. It leads to a staircase, which in turn leads to the office where I'm usually to be found working, because I'm one of the curators who look after the buildings and collections at Hampton Court. This ghost, then, has been sighted only metres away from the place where I spend my days. Sometimes when I walk down the Haunted Gallery, especially late in the evening, I think about Katherine's screams as the guards took her back to her lodgings.
Personally, I don't believe in ghosts, but I am interested in where ghost stories come from. And they often bear some sort of relationship to real historical events.
If you read the history books about Hampton Court, though, you'll see it firmly stated that the story of the ghost of Katherine Howard is complete nonsense. That's because the palace's geography dictates that the queen's rooms – where Katherine Howard would have been – were nowhere near the Haunted Gallery or chapel. And most history books don't have a good word to say about Katherine herself. Because she had more than one sexual partner, her execution is often explained as something that was almost her own fault. Historians have described her as 'a good-time girl', as an 'empty-headed wanton', and even as a 'juvenile delinquent'. The general consensus is that she was a ditzy airhead.
A few years ago, one of our researchers at Hampton Court was looking into the 'ghost story' of Katherine Howard, because we wanted to check the facts before installing a 'ghost' of our own in the Haunted Gallery for visitors to see. Indeed, we now have one: a very subtle silhouette of a Tudor lady crossing what seems to be a window, which is in fact created by a hidden projector. Most people don't notice this projection of Katherine's figure crossing the light, but sometimes, when the palace is quiet, it frightens the living daylights out of a more imaginative visitor who catches sight of it out of the corner of an eye.
So this researcher of ours looked again at the plan of the palace, to check that historian's belief that it was impossible for Katherine Howard to get from her rooms to the Haunted Gallery. This is not as straightforward as it sounds, because of the changes made to the building over the last four hundred years ago. But, on examining the sixteenth-century plan of the palace, she noticed that there was indeed a little staircase – 'the Queen's Vice Staircase' – that led from the queen's apartments to the Haunted Gallery.
She was quite surprised at this, and doubted herself. So she then wrote to a Famous Historian of Hampton Court Palace, asking 'is it possible that you've got it wrong? Could the events that the 'ghost' represents really have happened?'
'No!' came the reply. 'Katherine Howard could not have run screaming down that gallery. It's a silly story, anyway.'
After she told me this, I looked at the plan myself, and I could plainly see that she was right, and the Famous Historian was wrong. It seemed to me that the Famous Historian hadn't looked at the facts dispassionately, and that he'd given himself away with his comment that it was a 'silly story'. I think that he didn't want to give any more credence to this silly story about a silly girl, and therefore looked at the palace plan with prejudiced eyes.
I felt quite annoyed by this, on behalf of that girl who died nearly five hundred years ago. And as I learned more about the real Katherine Howard, the more annoyed I felt. She may have been young, and foolish, but I felt that the odds at court were so heavily stacked against her that it was unfair that her lasting reputation should be as a silly little slut. What if there was something about her that we didn't know, something that could cast quite a different light upon her actions?
After thinking about this, I decided that I would write a new version of Katherine's story myself, and the result is this book. Eliza is a made-up character, but many of the scenes and events – for example, when Anne of Cleves reveals that she doesn't know how babies are made – really did happen, and there are sixteenth-century documents to prove it. Eliza's home of Stoneton was inspired by South Wingfield Manor in Derbyshire, and her red hair borrowed from my two favourite indomitable redheads of the sixteenth century, Queen Elizabeth I and Bess of Hardwick.
Of course I can't prove that the story I've told in this book is the real story, the true explanation for Katherine Howard's horrible fate.
But then again, no one can prove it isn't.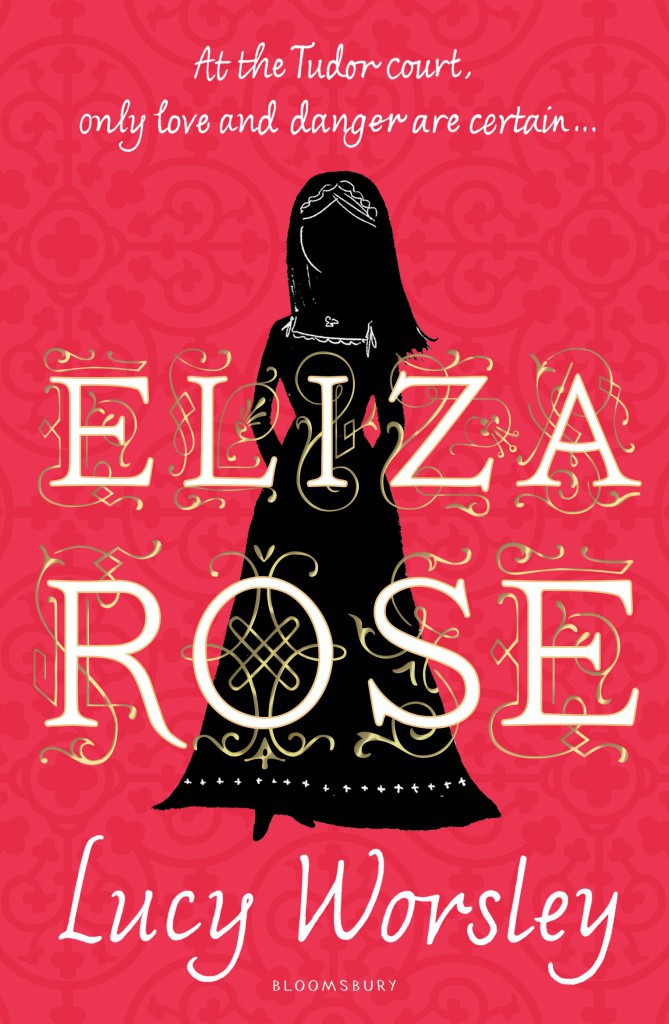 You can get your copy of Eliza Rose here…
http://www.amazon.co.uk/Eliza-Rose-Lucy-Worsley-y/dp/1408869438/ref=sr_1_1?s=books&ie=UTF8&qid=1459863891&sr=1-1&keywords=Eliza+Rose
Lucy Worsley
Chief Curator