Preparing for a new arrival is always tricky and usually expensive. But what if the parents to be are King Henry VIII and Queen Jane Seymour?  HRP Chief Curator Tracy Borman explores how Hampton Court Palace was prepared for the arrival of the long-awaited Prince Edward…
I make no secret of the fact that I love rummaging about behind the scenes at the palaces.  As part of the Curators team at Historic Royal Palaces, I can find ample justification for doing so, and during the eleven years that I've worked for HRP, I have experienced some truly remarkable 'history where it happened' moments.  But one of the best discoveries has taken no effort whatsoever on my part.  All that's required has been for me to sit at my desk in Apartment 25 (the Curators' office) at Hampton Court.  Because it is in this suite of rooms – now much altered – that Henry VIII's precious son and heir spent his childhood years.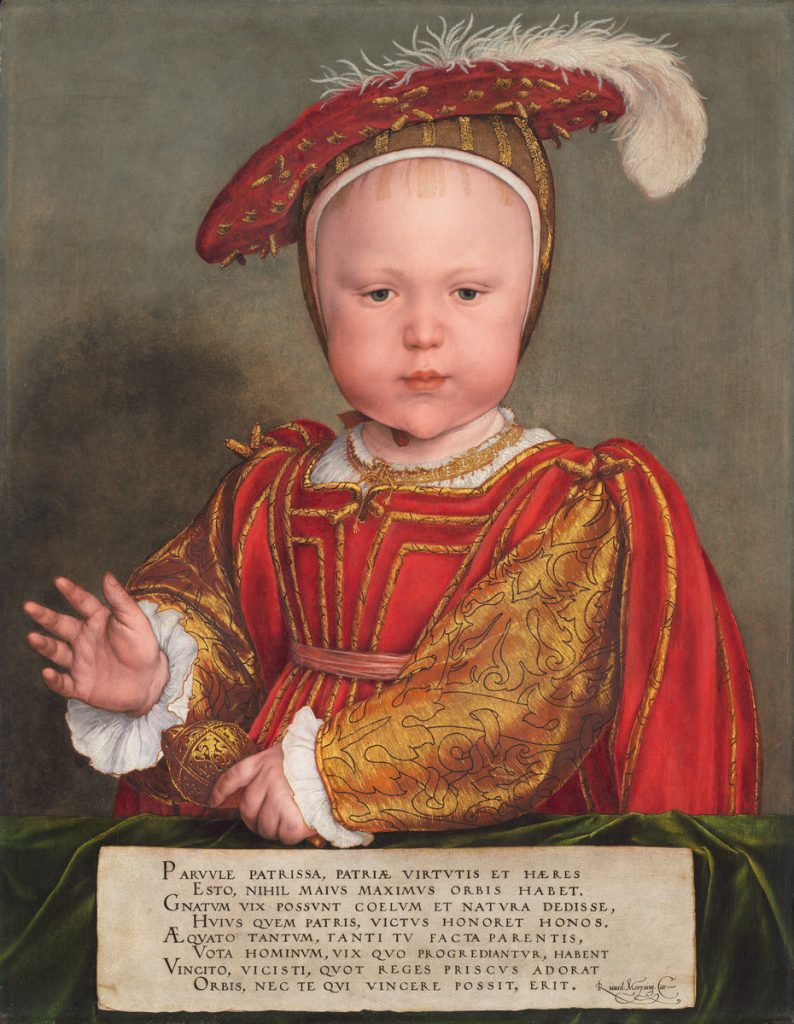 At around 2am on 12 October 1537, Henry's third wife, Jane Seymour, was delivered of a healthy boy at Hampton Court Palace.  Transported with joy, the king rode to meet his new son, the saviour of his dynasty.  After three marriages and almost thirty years, he at last had the male heir that he had so desperately craved.  Two thousand rounds of ammunition were shot off from the Tower of London, and wild celebrations broke out in cities and villages across the country.
Described as 'the most beautiful boy that ever was seen,' the infant prince was christened Edward in a lavish ceremony held in the Chapel Royal at Hampton Court.  Tragically, the celebrations turned to mourning when Jane Seymour died of an infection just twelve days after her son's birth.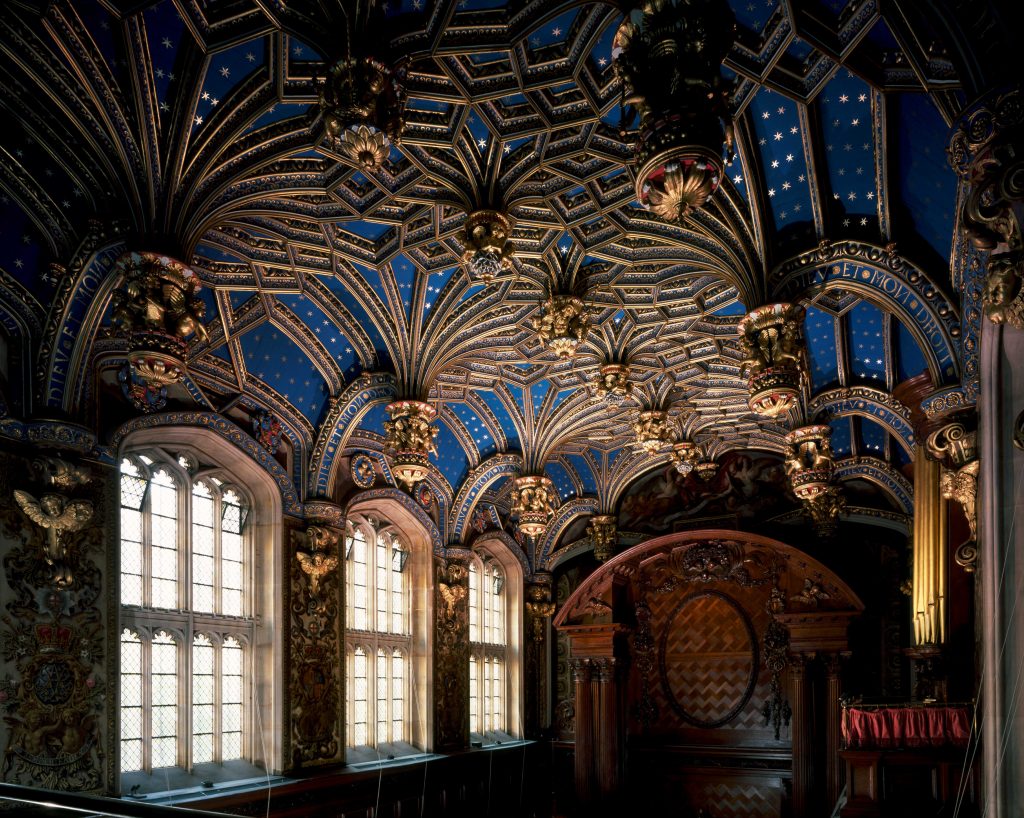 Grief-stricken though the king appeared, all of his attention was now focused on protecting the son whom he referred to as 'this whole realm's most precious jewel'.  He ordered that Edward should remain at Hampton Court, well away from the dangers of plague and other deadly diseases that regularly swept across London.
A suite of sumptuous apartments was prepared for the tiny prince.  Situated in the north range of Chapel Court, Edward's new home was laid out in a similar manner to the king's state apartments.  A magnificent cradle of state took pride of place in the presence chamber, where privileged visitors could catch a glimpse of the precious infant.  This was accessed via a processional stair and a heavily guarded watching chamber.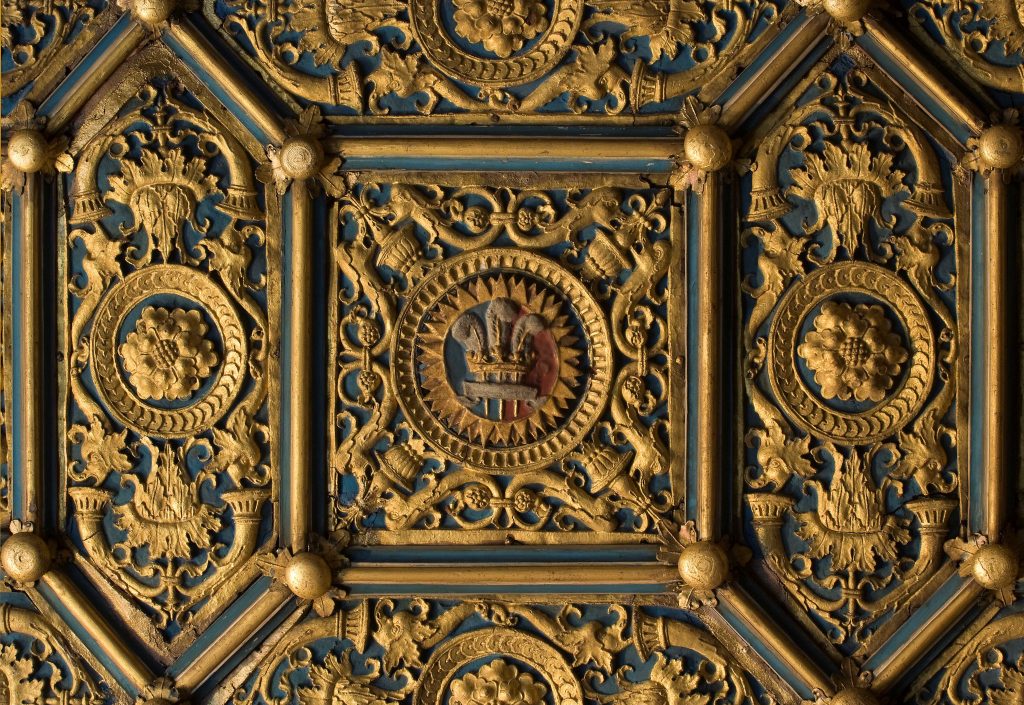 Edward's privy chamber served as a day nursery, and he slept in the bedchamber or 'rocking chamber' in a cradle.  A rare glimpse of this room is provided by a reference in the contemporary accounts to the construction of 'a frame of scaffold polls over the prince's bed to keep away the heat of the sun.'
Ever fearful of infection, Henry provided a new washhouse at the palace and ordered that the walls, floors and ceilings of Edward's apartments should be washed down several times a day.  Those who attended the prince also had to be scrupulously clean – and, of course, free from sickness of any kind.  Any servant who fell ill was ordered to leave the household at once.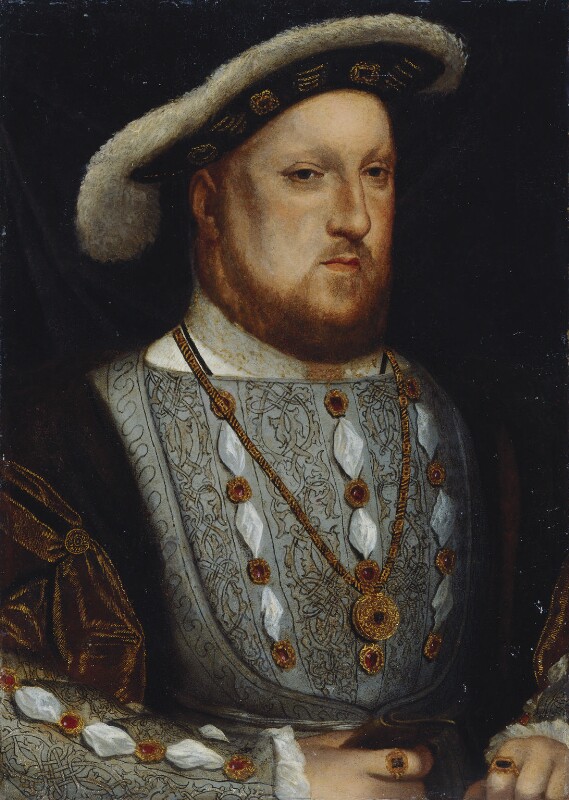 Edward's doting father also commissioned a privy kitchen for his son at Hampton Court in order to ensure that there was no contamination from the main kitchens that served the rest of the household.  Once he had been weaned, all of the prince's food was tested by a servant before being given to him.  The same care extended to the prince's wardrobe.  His clothes were washed, brushed and tried on before being worn in case they had been poisoned
In terms of protecting and caring for their son, no father could have done more.  But all of the attention that Henry lavished on Edward was at a distance.  It was entirely traditional for a monarch to send their offspring to a separate household away from court, where they would often grow up feeling more affection for their attendants than for their absent parents.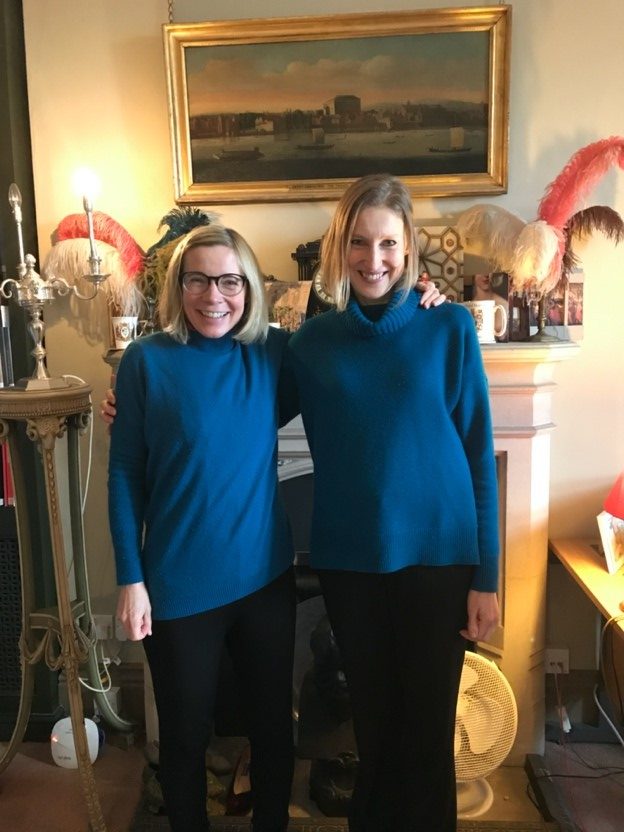 But a rare glimpse of Henry paying a visit to the royal nursery was recorded in May 1538, when he spent the day with Edward at Hampton Court 'dallying with him in his arms a long space and so holding him in a window to the sight and great comfort of all the people.'  I often wonder if it was the same window that I look out of from my desk…
Tracy Borman
Joint Chief Curator
Historic Royal Palaces