Diplomatic events never fail to entertain people who are interested in fashion. What the Duchess of Cambridge wears on international tours receives just as much coverage as where she goes and what she does.
But our sartorial curiosity extends far beyond the royal realms, encompassing heads of state and leaders alike.
Think of the recent APEC (Asia-Pacific Economic Cooperation) Summit, one of my favourite events in the diplomatic calendar – fashion wise. Since 1993, heads of the APEC nations have dressed in the host country's traditional garments. Needless to say, this has not always worked very well. Remember those Chilean ponchos?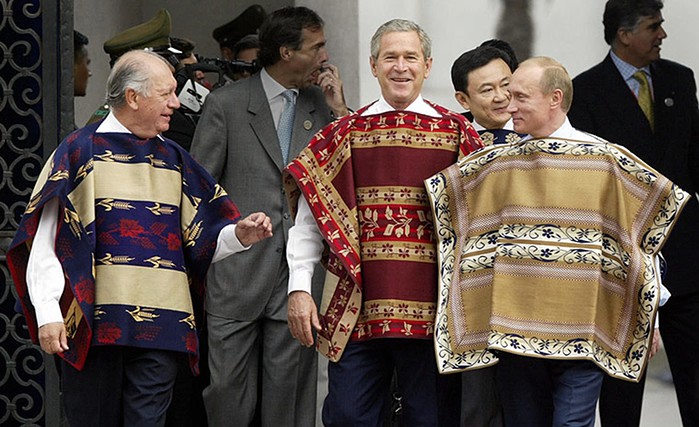 APEC apart, dress is a powerful communication tool, imbued with social and cultural meaning. It can successfully convey, and indeed help to construct, our own identities – be them national, religious, political or professional. It is not surprising then, that public figures are so careful with what they wear. Dress can create a greater impact than the longest of speeches.
In the 18th century, dress was such a powerful social indicator that it alone could get you inside court events. Indeed, there was no formal invitation scheme in the Georgian period. Instead people were accepted to court based solemnly on what they were wearing. It might sound improbable today, with the high-street providing us with affordable clothes that emulate (if not literally copy) high-end styles. However, in the 18th century looking like a courtier was no easy feat.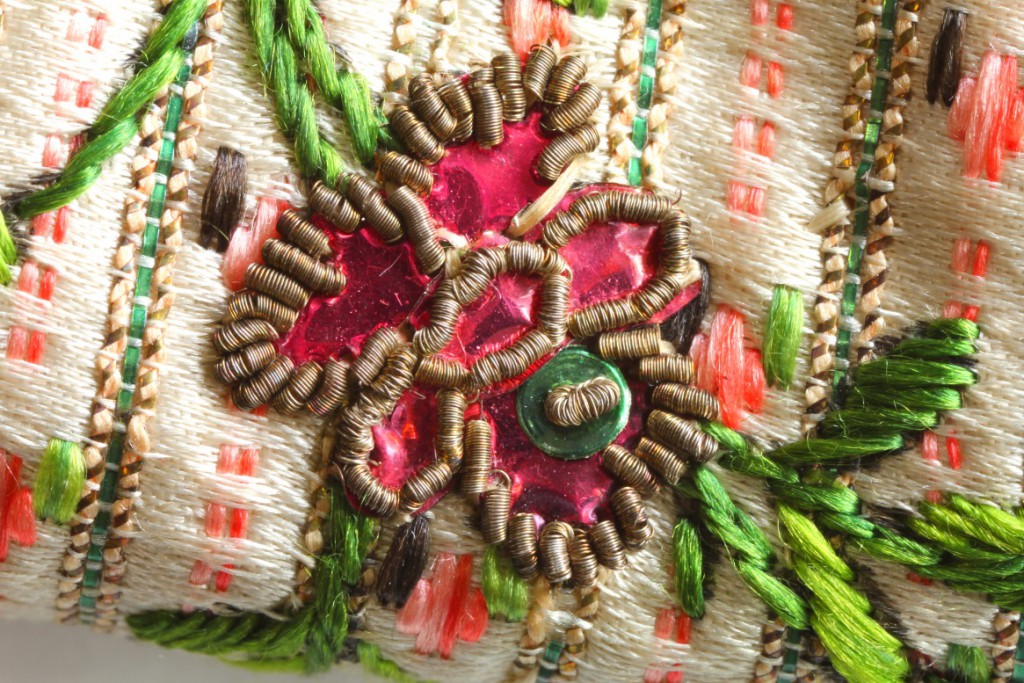 Firstly, textiles were very expensive to produce, especially the elaborate silks wore at court, some of which woven with actual silver and gold threads. These could be further decorated with intricate embroideries, as seen in this close-up shot of one of our magnificent 18th century men's court suit.
Not surprising then, mantuas were still wore in court, even after falling out of style in 'mainstream' fashion. Those really wide skirts (some could measure over 1.5m across) consumed lots and lots and lots of expensive material. In a way, the straight wide skirt worked as a blank canvas for displaying the textile's complexity and beauty, and the wearer's wealth and social status.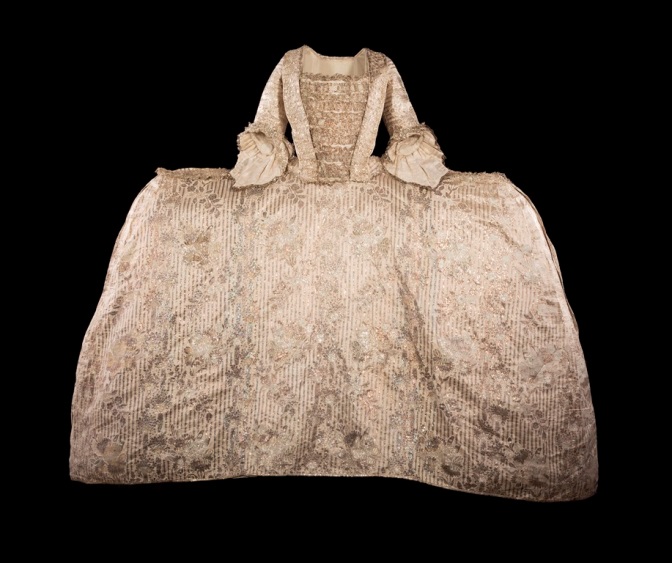 To complete the look there were also layers of delicate lace trimmings on sleeve ruffles, headpieces and neckties; ostrich feathers on the hair; and hand painted fans. And let's not forget sparkling jewellery everywhere – ears, necks, fingers, hair, stomachers, buttons, shoe buckles, you name it!
More than a frivolous past-time for a 'cake-eating' aristocracy, court dress was an effective diplomatic tool, and the shinier you looked, the further you went.
This mantua and other 18th century accessories are on display at the King's State Apartment in Kensington Palace, in case you want to see it up close.
This post is by ISABELLA CORACA, a member of the curators' team at Kensington Palace.