My name is Ruby, and I am coming to the end of my year at Hampton Court Palace where I've been working as a tapestry conservation intern. I began this one-year internship (jointly funded by the Clothworkers' Foundation and Historic Royal Palaces) after completing an MPhil in textile conservation at the Centre for Textile Conservation (CTC), University of Glasgow.
Since joining Historic Royal Palaces in October 2017, I've been working on two rather different tapestries. My individual intern project has been the conservation of a tapestry  for a private client. The tapestry, which remains a bit of a mystery, depicts a coastal landscape woven in wool and silk, in hues of blue, green and gold, and a merman (or mermaid) in the foreground, and as such, we have nicknamed it the 'Merman' tapestry.
As well as this, I have been assisting on a much larger team project, to conserve a Mortlake tapestry from a set depicting the Anglo-Dutch 'Battle of Solebay', which is due to go on display at Kensington Palace next year.
Early into my internship, I began working on the stitched treatment stage of conservation for the 'Merman'. I have been developing my skills in a range of tapestry conservation stitching methods, to provide a full linen support to improve its overall stability and evenly spread the load when hanging on display.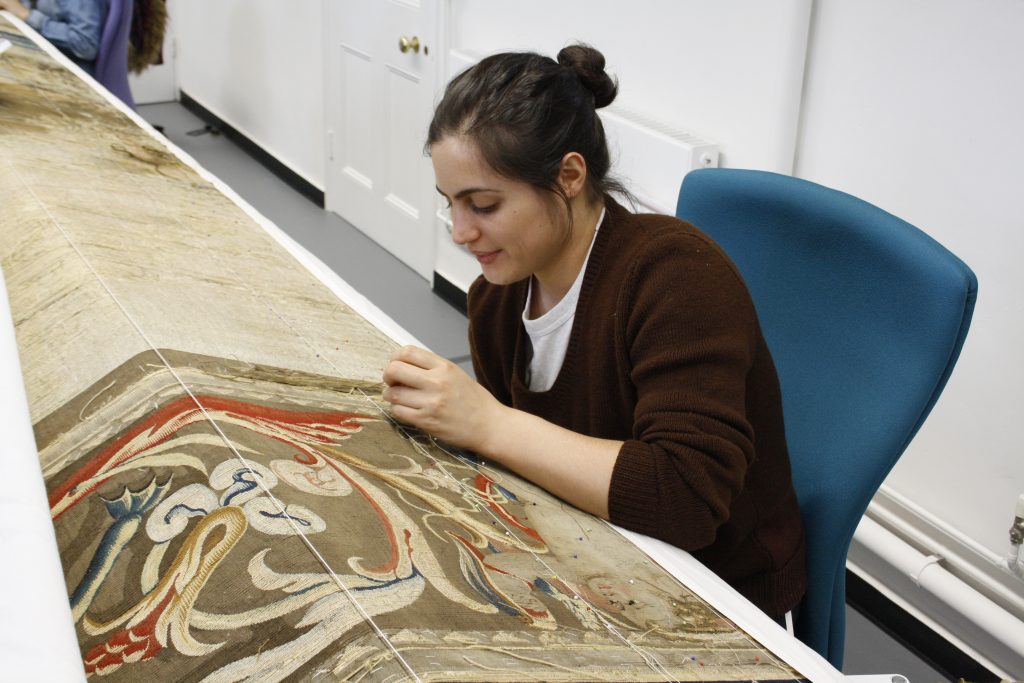 Alongside this, I was keen to work on a tapestry with different conservation needs from the 'Merman', and to learn what is involved in the planning and management of longer-term projects.
From April, I began working alongside two members of the tapestry team, Alice Young and Charlotte Gamper, to assist in the conservation of the Fire Ships in Action tapestry, in preparation for its display next year. This tapestry, from a series known as Solebay was woven in the world-famous Mortlake Tapestry Works in the late 17th century.
The tapestry, measuring just over four metres in length is twice as big as the 'Merman' and more tightly woven.  This meant more intensive stitching, the need to stabilise the weak silk and bare warps and to make the overall image more readable.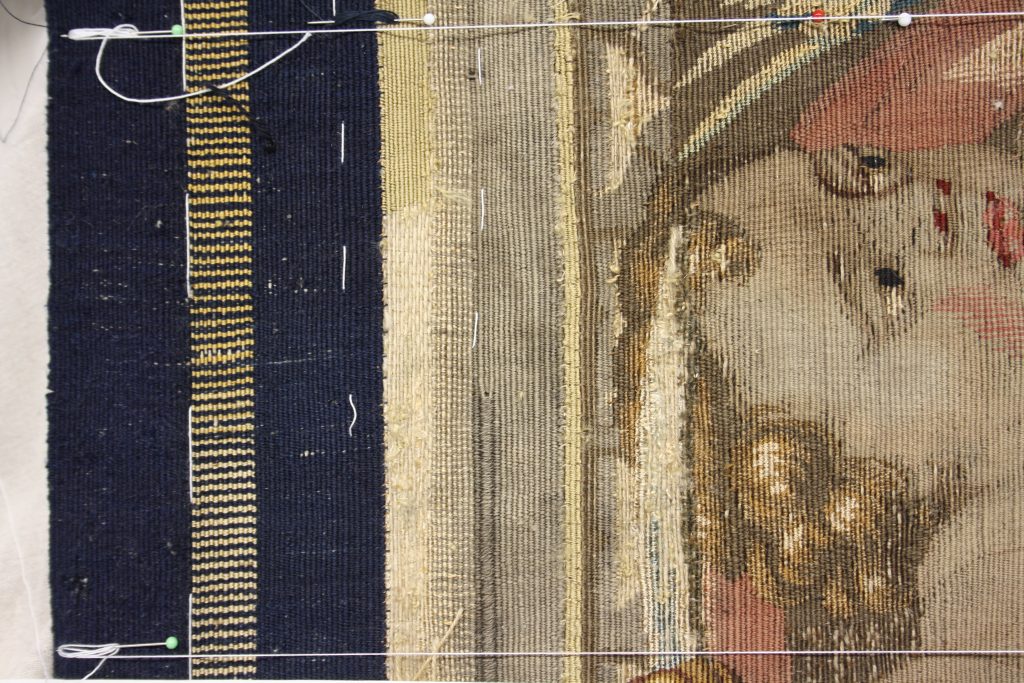 Working on two tapestries has been an invaluable experience and given me a unique perspective of tapestry conservation practice at HRP.  I have been developing my working knowledge of the methods and materials for tapestry conservation, and gained experience of managing my own projects from start to finish, as well as understanding what is involved in longer-term projects.
In addition to these two projects, I have attended heritage forums and seminars, helped out the Preventive Conservation team at the Tower of London, assisted in the installation of tapestries at Buckingham Palace and fitted in a visit to Glasgow Museums and Resource Centre and the National Trust textile conservation studios in Norfolk.
Back in October, I had the exciting opportunity to assist with the wet cleaning of Fire Ships in Action on the bespoke-designed wash table at Hampton Court Palace.
The picture below shows the team (in the white lab coats) gently sponging the tapestry from a gantry above the wash table, while the detergent and water is added to the bath from a set of nozzles which passes across the entire tapestry, operated by a hydraulic system. You can find out more about tapestry washing at HRP in our previous blogs here.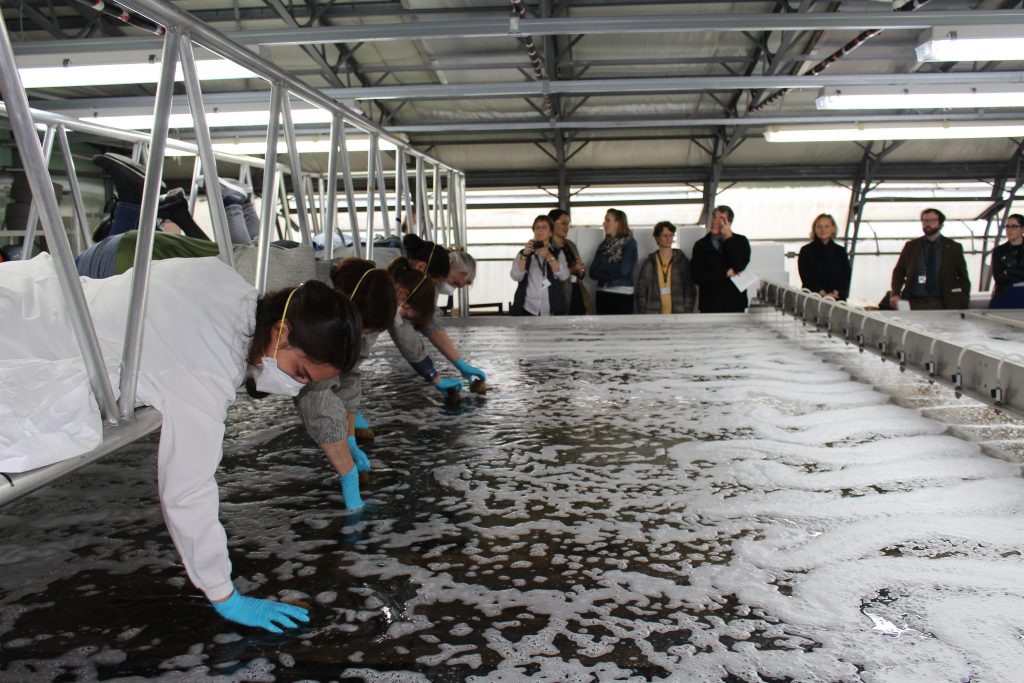 Ruby Antonowicz-Behnan, MPhil
Tapestry Conservation Intern