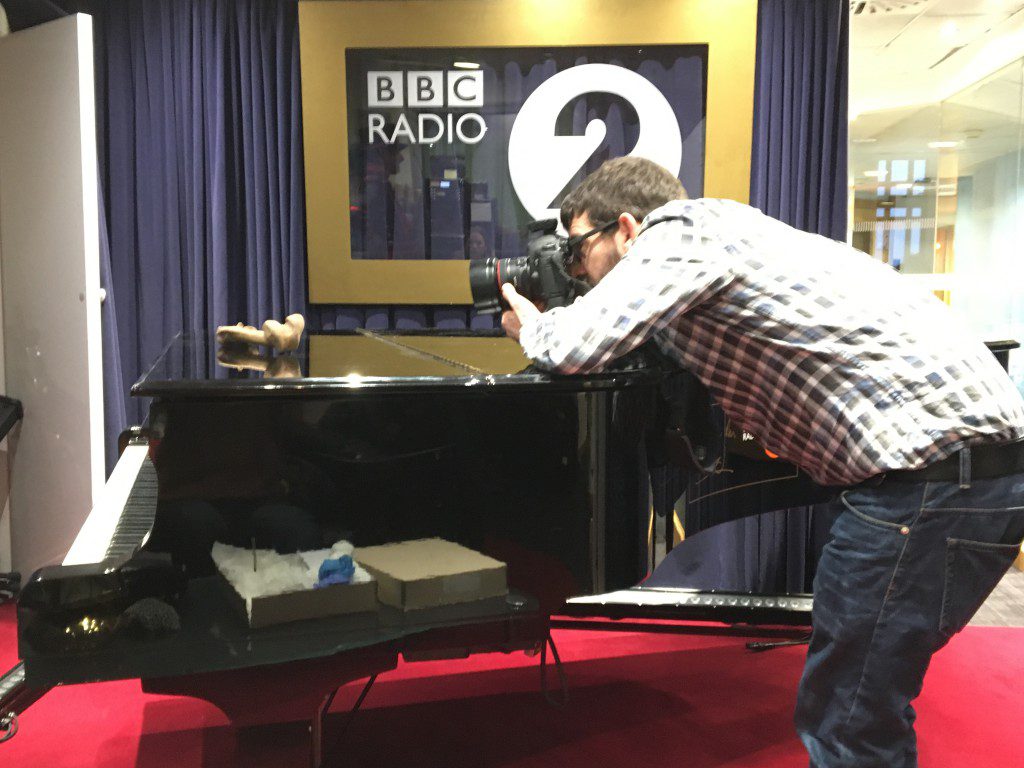 Alarm set for 4.30am…that can mean only one thing; a trip down to BBC Radio 2 for Chris Evans' Breakfast Show! I had the privilege of accompanying some collection objects over to BBC's Wogan House, with Pauline Stobbs from the Press Office and the Tower's Chief Yeoman Warder, Alan Kingshott. This was for the launch of BBC Radio 2's '500 words' annual short story competition; and in June this year HRP are hosting the final at the Tower of London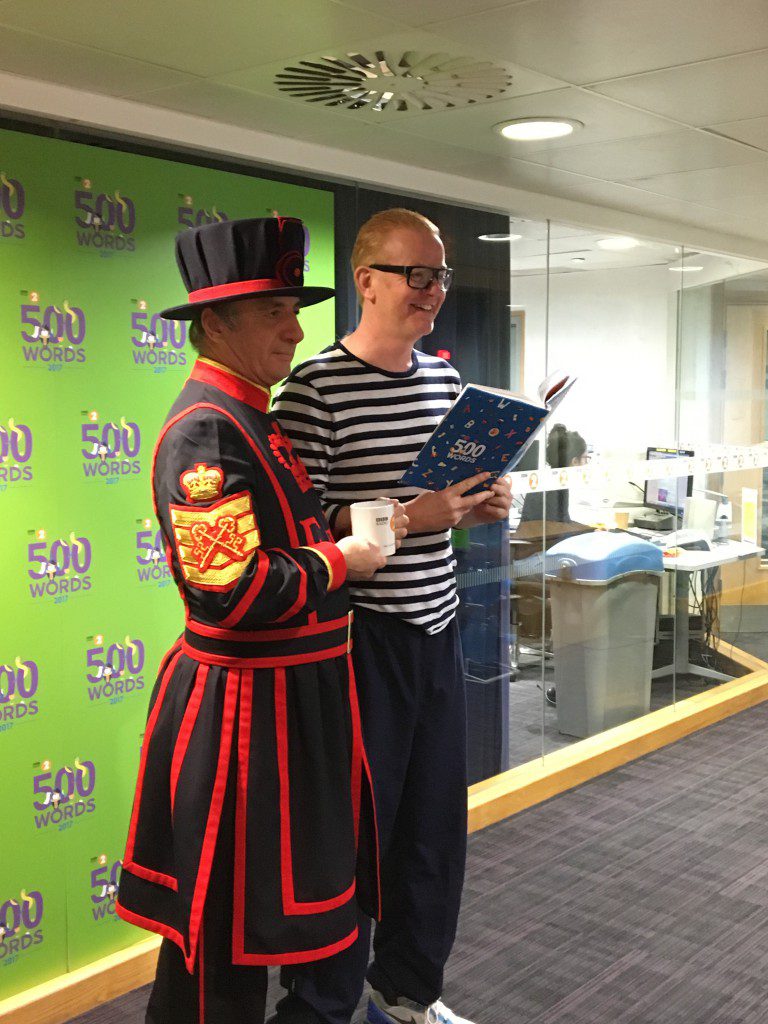 To inspire the story-telling, we took along a small group of objects, including a significant archaeological find, a lion bone. The femur (or leg bone) was discovered during archaeological excavations of the Tower of London's moat in 1996-7. Located on the west side of the Tower, it was found close to where the menagerie once was, before the animals were relocated to London Zoo in the 1830s. From the 13th century onwards, there is evidence of lions being at the Tower, with the addition of other exotic animals – even a polar bear!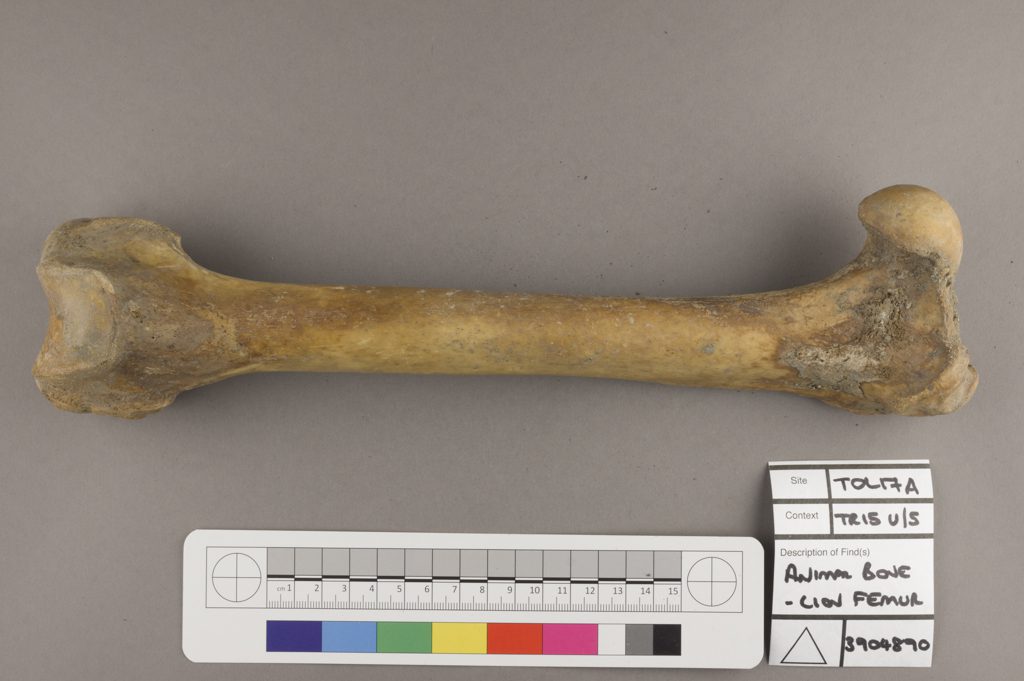 Here's a great shot of Chris Evans holding the lion's bone (with a glove!), clearly overwhelmed by the concept of the discovery! Listen to this interview with the Chief giving a glimpse of Yeoman Warder life at the Tower, as well as talking about this fascinating collection item. With any luck, it may spark a child's imagination to tell a creative story about the lion!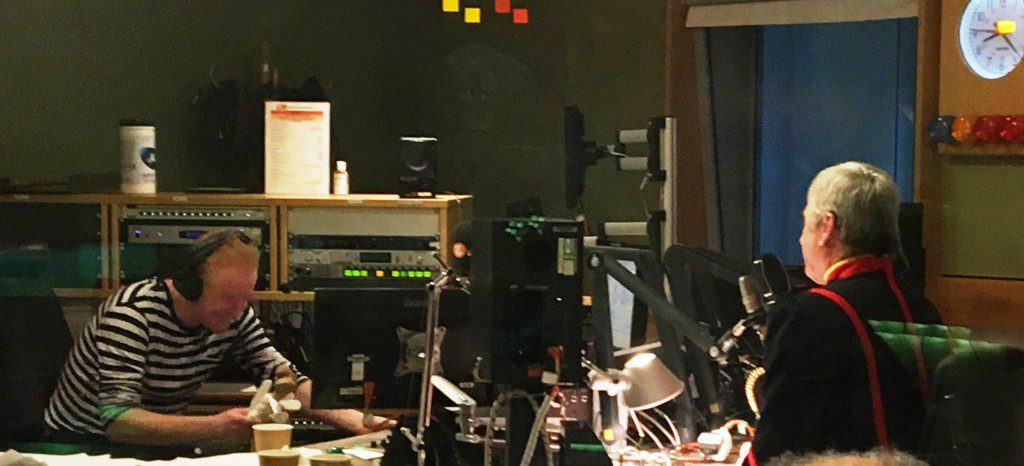 Tara Fidler, Collections Management Officer