Welcome to this blog series on the conservation of our latest acquisition, a beautiful cotton lawn petticoat belonging to a young Queen Victoria.
This magnificent petticoat is a recent acquisition to the Royal Ceremonial Dress Collection and requires conservation for both storage and display purposes. In this series, we will explore the ways in which our conservators approach the challenges posed by a unique historic object and, along with the curators, help us share the stories they tell about the life of this remarkable woman.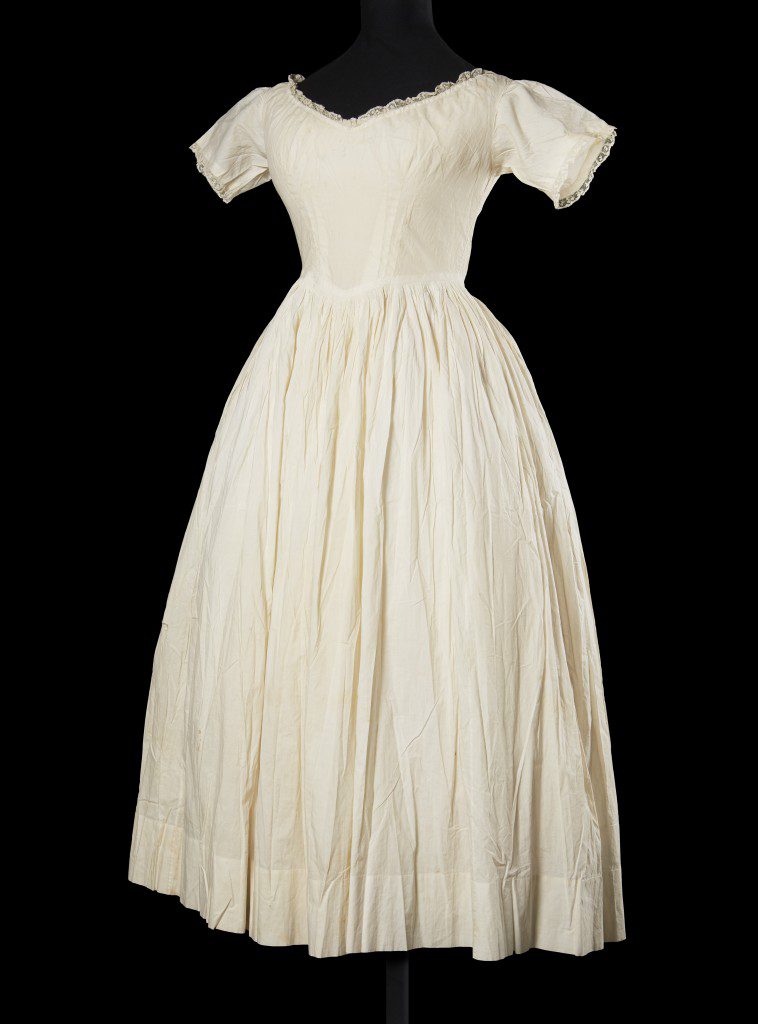 Have you ever wondered what Queen Victoria wore underneath her stately gowns? A curator's view.
Petticoats played an important dual role in the nineteenth-century woman's wardrobe. They protected the outer garments and provided warmth and modesty as well as giving shape to the dress. In the 1830s, multiple petticoats were worn to create the fashionably full bell-shaped skirt. This was also aided by the masterfully hand-stitched pleating we can see at the waist of this petticoat.
Despite being simple and lightly adorned, the quality of the material and immaculate construction of this petticoat hint to its prestigious ownership. The wide neck, delicately trimmed with valenciennes lace, and natural positioning of the waistline tell us that it dates from the mid to late 1830s. Indeed, the measurements correspond almost exactly with those from Victoria's wedding dress, worn for her marriage to Prince Albert in February 1840.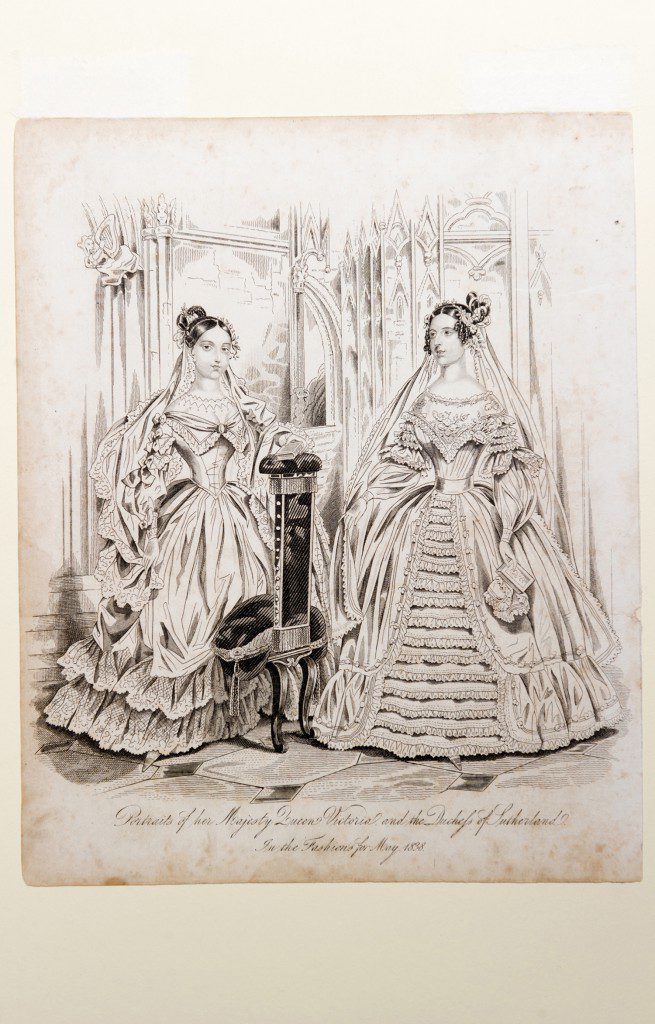 A curator's treasure hunt
As such an important character in the history of Kensington Palace, HRP's curators are always on the hunt for garments which belonged to Queen Victoria. This petticoat was a particularly exciting addition to the Royal Ceremonial Dress Collection as new discoveries from the Queen's early reign are rare.
We acquired the petticoat at auction along with a number of other items of Queen Victoria's dress. Over the course of Victoria's 63-year reign, some lower value linens were accidentally left or perhaps deliberately discarded after the Queen's visits to her various residences. Given the plentiful allocation of these often-identical garments, it is not surprising that some went astray. Occasionally, however, the Queen would give items that were more costly to friends, family and valued servants.
Sure enough, this petticoat was passed down the generations of the Bagster family who were close associates of Queen Victoria. Carefully attached was a label in a nineteenth-century hand, indicating that it had once belonged to the Queen and suggesting that rather than being reused it became a treasured gift.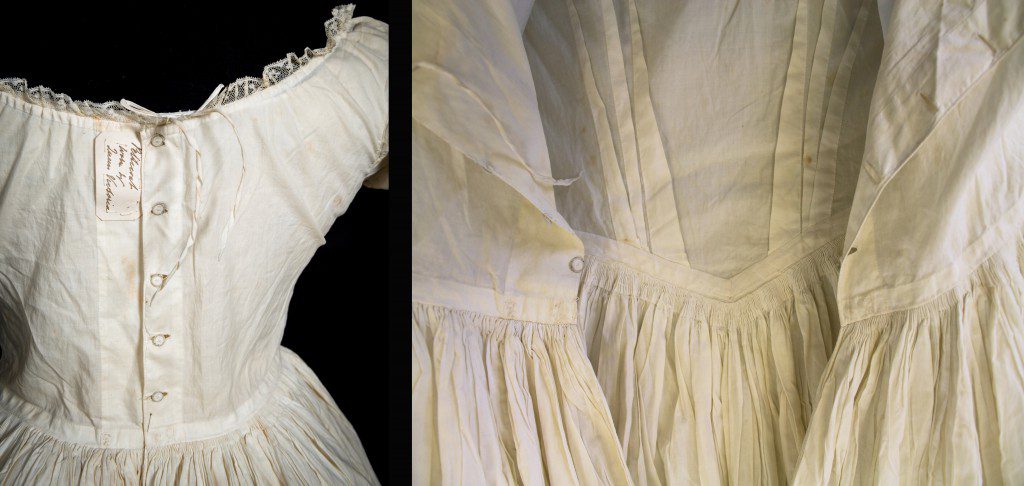 If you want to discover more about the life of Queen Victoria, don't miss our Victoria Revealed exhibition at Kensington Palace!
By Claudia Acott Williams, Assistant Curator
In the next post, our Textile Conservator, Viola Nicastro, will explain the approach behind the conservation of this beautiful petticoat and will explore some of the challenges involved in caring for the Royal Ceremonial Dress Collection.