Laurie Gibbs is a preventive conservator at Hampton Court Palace. In this blog post, she gives us a glimpse into a fascinating task – looking after the paper collections.

I love my job so much that I've been here 20 years. The best thing about my job is the sheer diversity of what we do. One minute you can be up a scaffold checking the condition of a 16th century tapestry, the next, supervising an event late in the evening; or spending time peering down a microscope looking at dust or pests, or organising a large project such as a new exhibition.
My latest project is looking after our Works of Art on Paper, a very large collection of objects – which are not all on paper!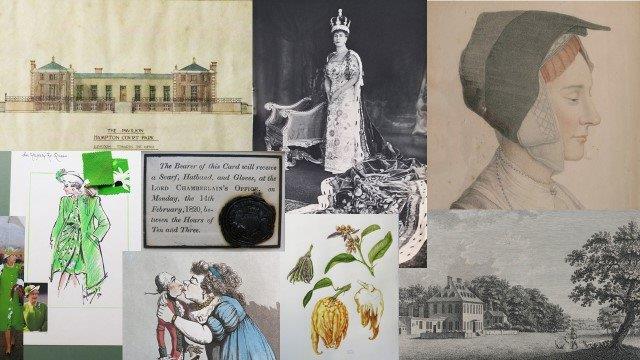 We have over 1,500 prints and paper 'works of art' in our collection. Of these, the larger proportion are prints (about 700) of all media: engravings, etchings, mezzotints, aquatints, lithographs, photogravure and mixed media.
The rest are drawings, watercolours and other 'works on paper', which technically include historic documents and manuscripts (although these are not 'works of art', they are part of this collection). Essentially, any method of making a mark onto paper, velum or parchment is included! This is, perhaps unsurprisingly, the fastest growing collection that we have at Historic Royal Palaces.
I did not originally train as a paper conservator (and always secretly thought it would be quite a dry job). But I couldn't have been more wrong. I am now well on my way to becoming a paper nerd! I find the variety of the works and the stories behind them compelling and fascinating. Which is why I wanted to share this large box of treasures with you.
The collection spans topographical prints and drawings of our palaces and historical portraits of monarchs and courtiers. There is a stunning collection of sketches by dress designers including designs for the Queen Mother, the Queen and Princess Diana, as well as a large collection of botanical paintings, political cartoons (mainly from the period of George III 1760-1820), signed photographs, private letters and even the odd photograph.
There are countless gems within the collection; here are a few of my highlights…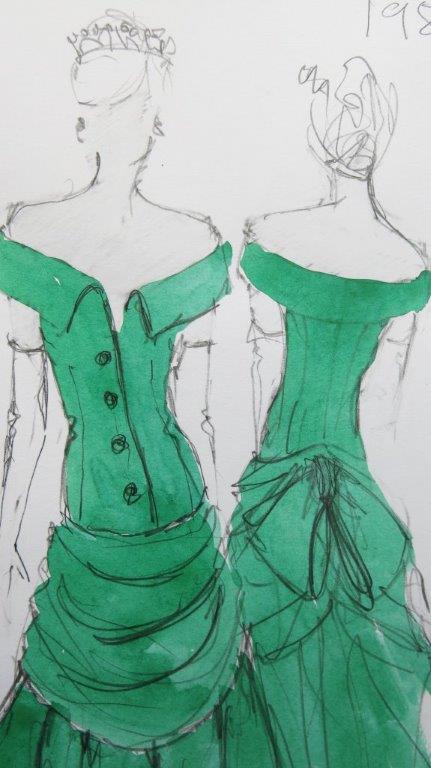 This is an original sketch in watercolour and pencil by Victor Edelstein for Princess Diana. It depicts an emerald green, duchess satin evening dress. It is dated 1986, signed and annotated in pencil, 'Double Duchess Satin, Designed for HRH Princess of Wales'.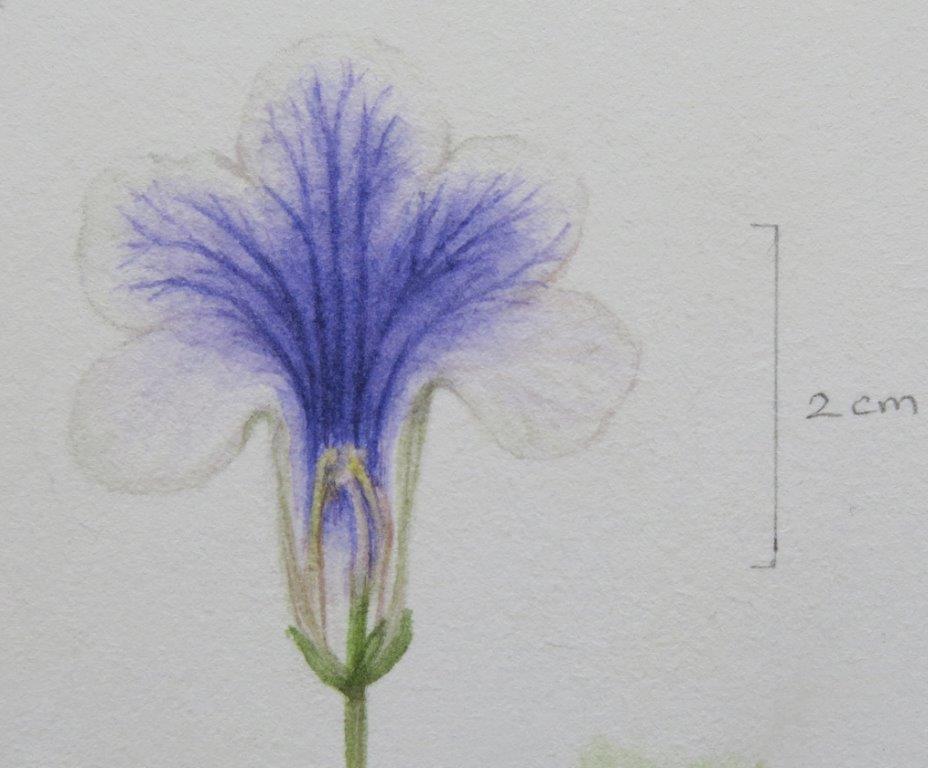 This detail of a watercolour and pencil painting by Carolyn Dimond depicts a Streptocarpus or Cape Primrose. The artist is a member of the Hampton Court Palace Florilegium Society, which creates botanical paintings and drawings of the plants growing in the gardens and glasshouses at the palace. This sketch is part of the Florilegium record of the gardens planting at Hampton Court from 2013.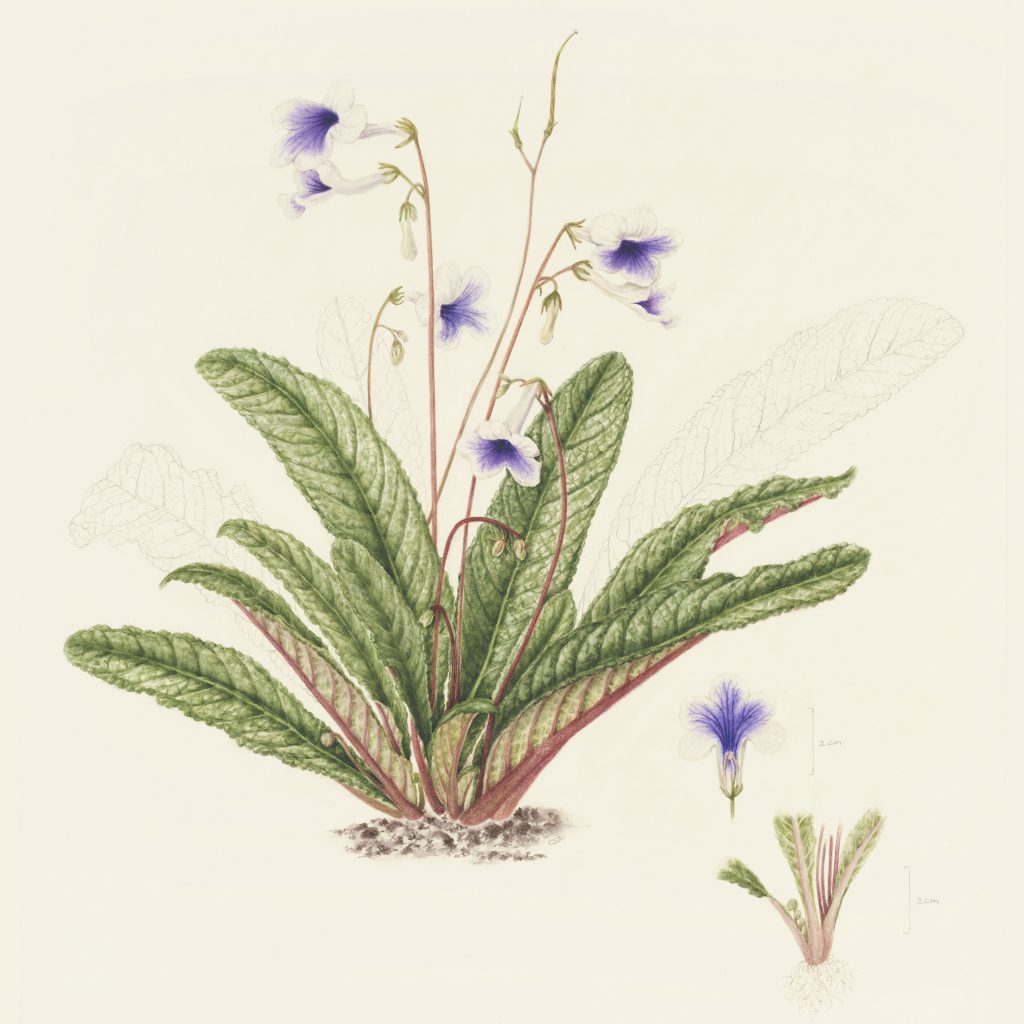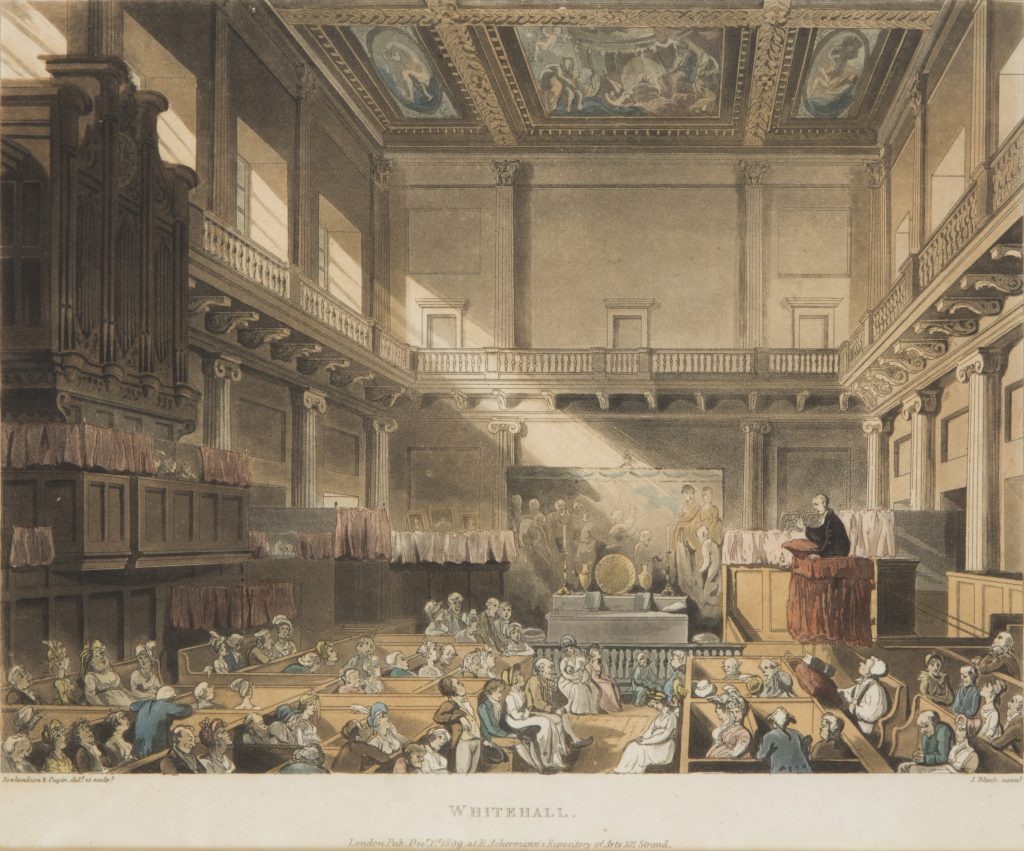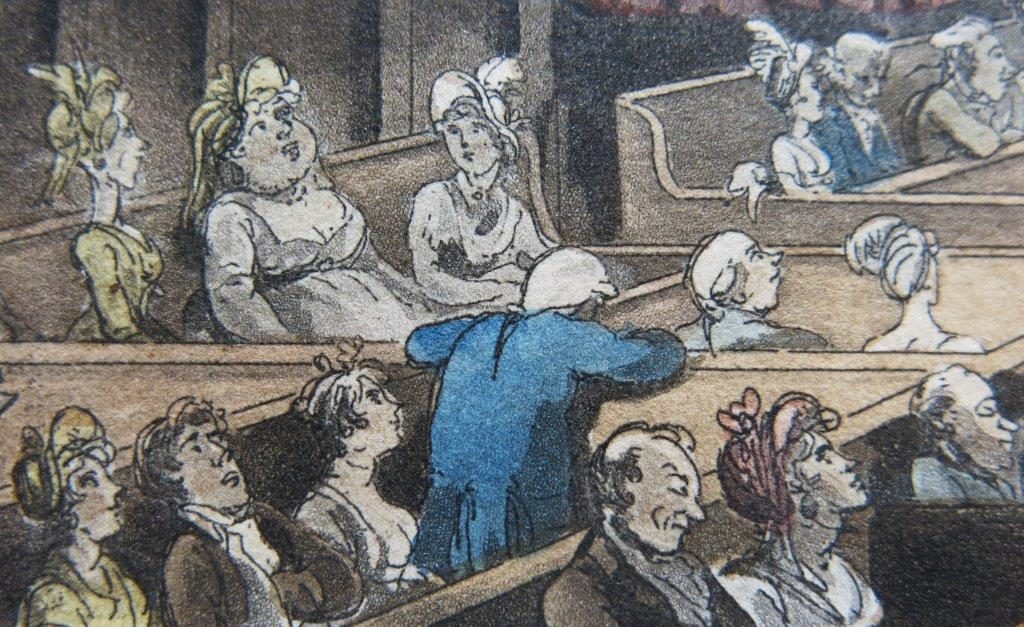 This aquatint dating from 1809 shows the inside of the Banqueting House in Whitehall being used as a chapel. After fire destroyed Whitehall Palace in 1698, the Banqueting House was fitted up as a Chapel Royal. In the early 19th century it became a military chapel and from the 1830s until 1890 was again used as a Chapel Royal. None of the people attending seem to be paying much attention to the preacher!
Finally, I particularly like a set of cards from the Lord Chamberlain's office telling one lucky Grace and Favour resident that they would be receiving a scarf, hatband and gloves; it must have been a late Christmas present!
Laurie Gibbs
Preventive Conservator