Happy International Women's Day! To celebrate, we've taken a dive into the Hampton Court Palace archives to rediscover three women in three different centuries who you may not have heard of, but who through their work at Hampton Court each made important contributions to the palace.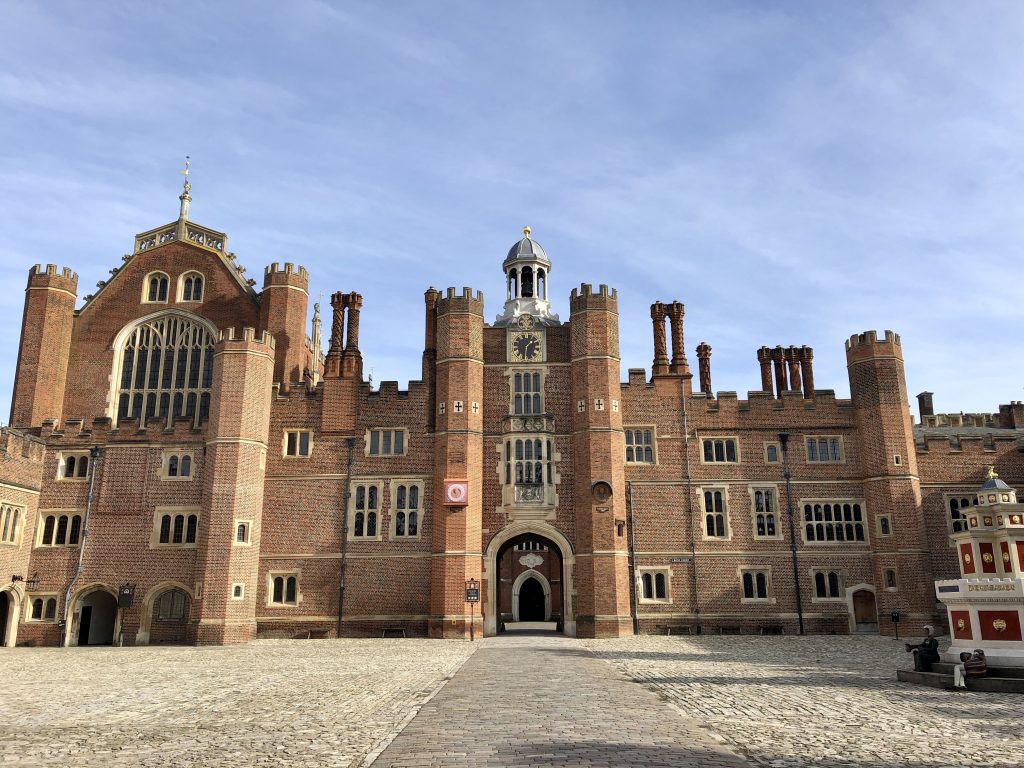 1500s: Anne Harris
🧼
In the overwhelmingly male-dominated work environment which was the Tudor court of Henry VIII, there was only one department of the King's household where you could find permanent female members of staff: the Royal Laundry.
While we can still explore the vast Tudor kitchens, sadly the palace's laundry no longer survives, as much of the work took place outdoors. But this department was essential for the functioning of a clean and hygienic court, at a time when gruesome diseases and deadly epidemics were a regular fact of life. So although it might not sound like a glamorous job, Royal Laundress was a position of great importance and authority. And the person directly responsible for the monarch's undies? Anne (also called Agnes) Harris.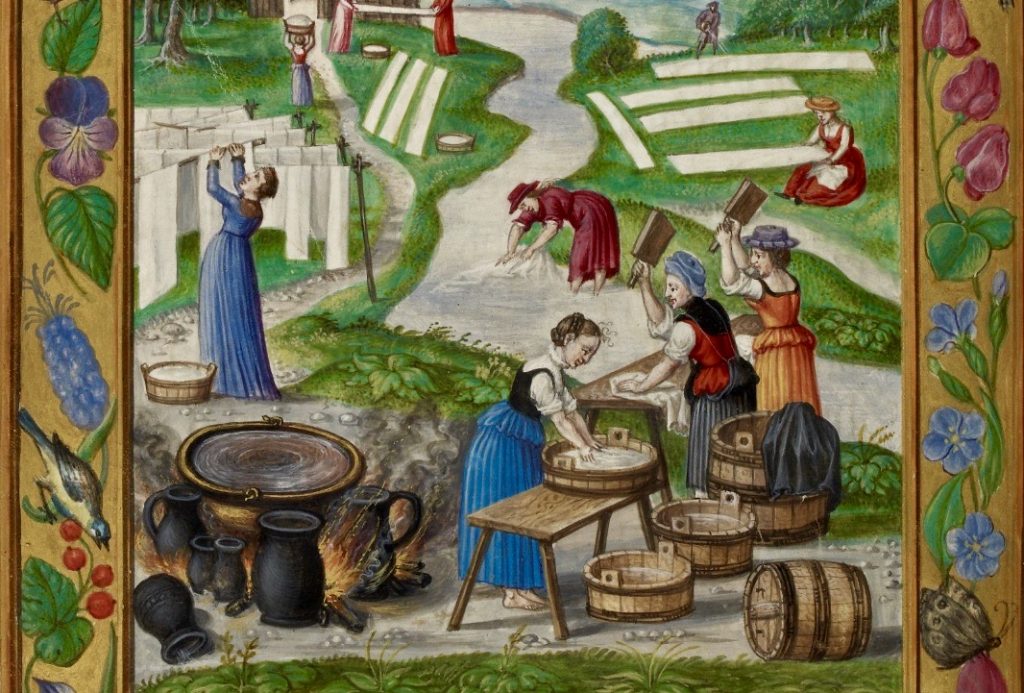 While we unfortunately don't know exactly when Anne got her job at court, we're pleased to report that her work was appreciated: in 1546 she was granted the Vine Garden and the Mill Bank at Westminster, as a reward for her services to the king.
1700s: Mary Hartley
🛠
Next, we fast-forward over 2 centuries to the reign of George III, and join the small army of skilled artisans responsible for the upkeep of the royal palaces, including Hampton Court. Preserved in the records of the Board of Works is the name of Mary Hartley, who was employed as a blacksmith from 1767. So if it was smith's work you needed doing at the palace, whether hanging a bell or making a new grate, Mary was the woman to call.
Much of this work was quite routine, but in 1778 Mary had a chance to shine: she and her son-in-law were given the job of making decorative ironwork for one of Hampton Court's bowling green pavilions.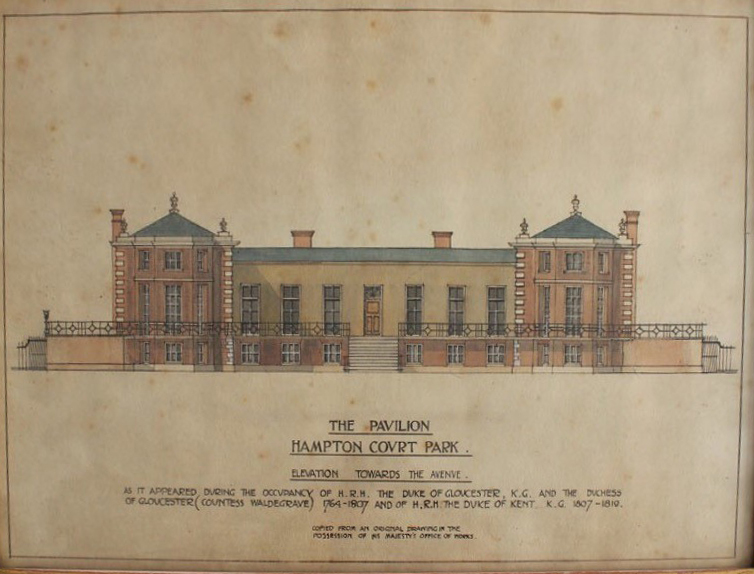 1900s: Daphne Ford
📚
And finally, we're nearly in the present, with the extraordinary contribution to our understanding of Hampton Court Palace's history made by archaeological draughtswoman Daphne Ford.
After originally training as a theatre designer, from 1973 Daphne spent more than 20 years creating the most exhaustive archaeological record of Hampton Court ever made. By undertaking minute examinations of brickwork, Ford was able to identify and date every type of brick used in the construction of the palace, from the pre-Wolsey era through the entirety of the building's history.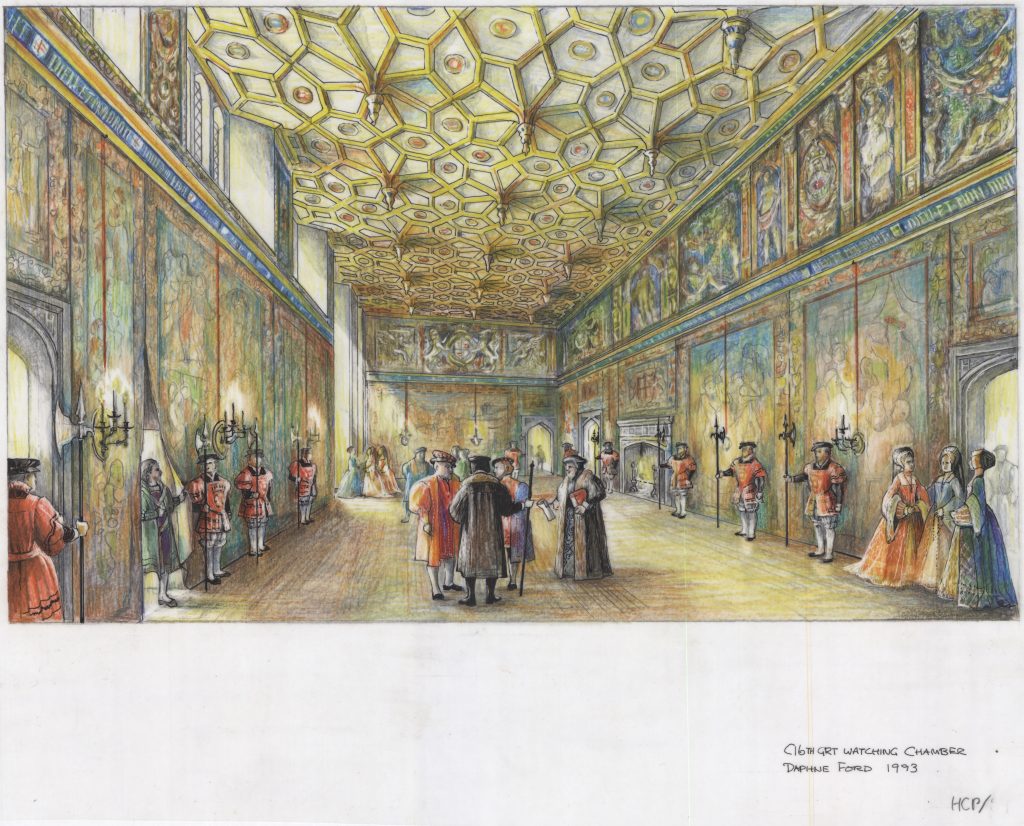 Her incredibly detailed drawings, now kept in our archives, are still used by our teams today to help us work out the exact age of different parts of Hampton Court, informing the work we do caring for the palace right up to the present day.