Kate Frame, Head of Conservation and Collection Care and Collections Management, explores the art, the science and the passion underlying the work of the multi-skilled team at Historic Royal Palaces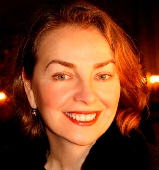 Often hidden away from public view behind the scenes, in tapestry studios, workshops, and laboratories, conservators are engaged in a life or death struggle to save and preserve precious objects. To a casual observer, sunlight, dust, vibration, a few insects perhaps, may seem innocuous, but to a conservator these are relentless agents of decay, which must be kept at bay, or better still, defeated as part of a long-term strategy.
Here, you can discover what modern conservation is (and what it most definitely isn't!); how modern conservators build on the skills pioneered at Hampton Court over the past century, while at the same time researching and developing innovative techniques that will ensure future generations can continue to enjoy the palaces and their precious contents.
Our history
It has been over 100 years since the first looms were installed at Hampton Court Palace in 1912 for restorers to start the work on saving the royal tapestries that were displayed here; the outcome of a public outcry about the dilapidated state of these important royal objects. This work has continued without a break for over a hundred years now, evolving as time went by.
We have gone from about 12 needle worker restorers working only on tapestries to 38 conservators, and expanded the skill base so now we have specialists for all the different areas of conservation we cover. We perform a virtual circle of activity of investigation, treatment and preventive conservation for the historic interiors of the six Historic Royal Palaces and their collections, the majority of which are owned by the Royal Collection Trust. We now run one of the largest conservation programmes in the UK and have, we think, the largest staff for textile conservation.
What do we conserve?
All our items are highly decorative and range from the tiny and fragile to the immense, including our displayed baroque era wall and ceiling paintings, like that by Peter Paul Rubens at the Banqueting House, the gold-enriched Abraham tapestries in Hampton Court's Great Hall, the sumptuous and historically significant throne canopies and royal state beds, outdoor garden sculpture, and much more.
As well as objects on show, we have a huge number of items in storage that require our care including thousands of delicate costume items of the Royal Ceremonial Dress Collection, designated as historically significant to the nation. There are also dozens of boxes of archaeological finds, unearthed during building work and our ongoing quest to discover more about the palaces and their grounds. We even have objects fabricated relatively recently for exhibitions, for example mobile sheet-metal sculptures created in 2010 by the designers Boudicca  for the temporary 'Enchanted Palace' experience in Kensington Palace State Apartments. Each object in this eclectic collection demands its own bespoke programme of conservation care.
What is conservation?
Conservation is a set of actions:  a series of preventive processes and interventive or remedial treatments, all scientifically researched and tested to ensure they are technically necessary and beneficial to preserving our collections.
Nothing remains unchanged forever, our objects do not just take on a patina of change over time, but they might actively deteriorate. Daily use imparts nicks and scratches, a changing high moisture content of the air will warp wood and corrode metal, for example. These are changes we deem undesirable when they alter the original appearance, strength or function, sometimes the original meaning, of an object or feature that we value and wish to keep. Our job as conservators is to prevent , or manage this undesirable change.
Such changes – or deterioration – can be avoided or slowed down, to barely measurable rates of change, through conservation intervention and care.  We cannot turn back the clock and return objects to their original appearance, nor would we wish to; once colour has faded, it is always faded, once an object has been restored, it remains restored, and so on. We can however make objects last so that we can use and enjoy and learn from them today and pass on them on in strong condition to future generations to do so too. This is a key principle and charitable cause of Historic Royal Palaces, the current guardians of all these treasures. That is our conservators' aim.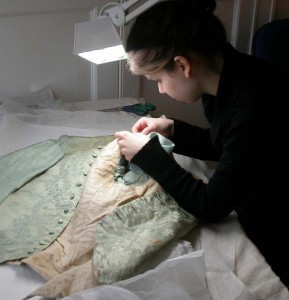 Searching for the hidden story

What is perhaps lesser known is that conservators work to save more than the physical form of an object. They also look for any evidence that informs the meaning of an item: its story, the evidence of its use, which is part of its cultural value.  For example, in our collection we have a silk damask waistcoat worn by King George III when he was ill. Its stains tell us about one of his many sad bouts of poor health, suspected to be a blood disorder, now thought to be linked to mental illness. This brings us closer to understanding him as an individual. The stain is now part of the cultural value of this item which we conserve.
Prevention versus cure?
Conservation has been likened to branches of medicine. Preventive conservators are alert to the cause of the 'disease' or deterioration of collections and try to eliminate any risk factors to promote good health, or remove hazards to prevent further harm, or even better, prevent deterioration from starting. If the 'patient' is weak or unstable and strengthening is justifiable to allow an object to continue on display or for some other use, we intervene and carry out 'surgery'. This is sometimes known as remedial – or interventive or treatment  – conservation.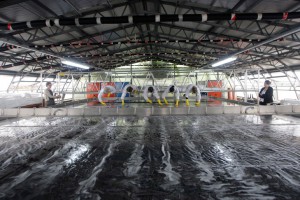 For example, the wet cleaning of our tapestries to reduce their acidity, which slows their deterioration, is a large scale intervention. We use the largest wash table in the land, built to accommodate our most massive tapestry (5 x 8 metres) and specifically designed for the gentle wet cleaning of woven silk and wool centuries-old tapestries, which are too weak for most of the other wash methods.

Every item, old or 'new' needs conservation?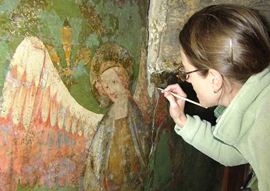 Most of the objects we conserve are centuries old. The earliest is a medieval wall painting in the Byward Tower at the Tower of London from the 1390s; any of the tapestries are over 500 years  old. The richest and most artistically significant of which are the Abraham series, the set of tapestries commissioned by Henry VIII in the 1540s for Hampton Court Palace's Great Hall, where they can still be seen today.
However, HRP does acquire items relating to more recent history. We have some lovely dresses worn by Princess Diana in the 1980s, for example. These too need careful conservation, although they were hardly worn. Naturally their recently manufactured textile fibres are comparatively well preserved and significantly stronger than our 300-500 year old textile items which have been displayed for many decades. However, conservation is critical to prevent the onset of any deterioration.
Every item needs conservation care irrespective of its age.  However, for 'recently' made items we focus on deploying more preventive than interventive measures, including, for example, careful handling, packing and storage in environmentally safe conditions, and 'resting' between display periods. This lessens an item's exposure to any damaging effects of light and dust, so lengthening its life.
How is conservation different from restoration?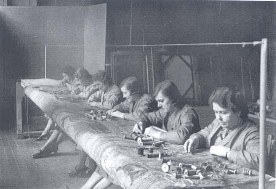 Modern conservation methods developed in the 1970s. Before that, restorers were responsible for preserving objects.  Their focus was on repairing (dealing mainly with the results of deterioration) and recreating as far as possible the original appearance of the object. This was according to the restorer's and collection owner's interpretation of 'original'.
In contrast, the point of conservation is to preserve as much as possible of the items we inherit, but rather than restoring, we focus on stabilising, strengthening and protecting the original objects.
These are the critical differences between restoration and conservation:
Unlike our restorer predecessors, our main principle is minimal intervention. We preserve the object in the state we receive it and alter it as little as is necessary for its survival, so that the original integrity of the item is pristine, unaltered.
We use only techniques that are reversible and tested scientifically to be non-harmful to the object over time.
We now deploy back-up preventive conservation to slow the process of deterioration or to prevent its re-occurrence.
We use scientific research, a discipline we call Heritage Science, to inform our conservation approaches.
We document meticulously all that we find and the changes or care we provide and pass these written and photographic records to future conservator. This will enable them to understand the state of an object and decide an approach to their further care.
How have previous restoration approaches been superseded by modern conservation techniques at the palaces?
The restoration approach was systematically applied to the royal tapestries kept at Hampton Court  up until the emergence of conservation in the late 1970s.
From 1912, when the studio was established, a team of highly-skilled needle workers worked on the tapestries. They were tasked with rescuing these precious textiles, which the Times newspaper had described as being in a 'deplorable' state.  Without a dedicated team to care for them, the tapestries had become filthy from decades of accumulated dust, dirt and fire soot and severely degraded with extensive areas where the silk had been lost.  The early work of the restorers saved many of the important tapestries from complete deterioration and loss, but it was very different from ours today. It included cutting out and re-weaving areas that were severely degraded, strengthening the tapestry and recreating or restoring the image detail that was lost.
Today we save all that remains of the 'original' object, irrespective of its state, including its earlier restoration 'patches' and stitches that are not actively causing damage to the object (these parts are evidence for the story of the tapestry, too). We also use techniques that can be safely reversed by future conservators in the event that replacement is necessary, or an improved technique comes to be developed.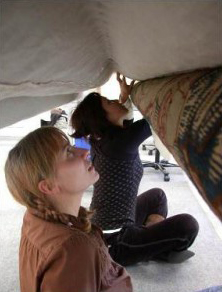 We stitch linen fabric onto the back of tapestries to support their weight, as after more than five hundred years many are severely weakened structurally, with holes and tears showing the strain. Many of the largest and most splendid are woven with a large quantity heavy gold thread, which once created a fabulous glittering effect in candlelight, but the weight is now literally pulling the old tapestries apart. These priceless textiles would stretch and break if left to hang without additional support.
Instead of restoring areas of image loss with newly woven infills, the backing fabric serves as the infill to the holes and the coloured thread stitching used to secure the backing to the tapestry is cleverly deployed to create a 'ghostly' pattern of the missing image. This renders these areas less visually jarring when viewing the entire tapestry as a whole picture, yet up close the intervention is clearly not part of the original object.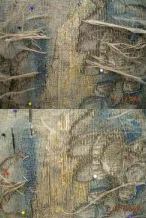 Other intervention is minimal: in the case of the tapestries this is limited to wet cleaning, if a reduction in their acid content is deemed necessary.
And unlike our restorer predecessors, every one of our conservators and scientists records meticulously all that we find, the changes to the objects, and the steps in the treatment or care that we provide, which are all passed to future conservators.
Today's conservator – skilled and university-educated
We employ conservators specialising in preventive and treatment conservation, and heritage scientists, and have a small support staff of technicians for textile dyeing, records management, and to fabricate display covers and props. We are 38 in total with staff located across the six HRP-managed palaces, with the majority at HCP where there has been a studio in various different locations since 1912 and scientific laboratory since the 1980s.
The staff has university degrees in conservation, commonly either a Bachelor or Masters degree in Conservation or Conservation Science, or another area of science, or have followed the career path of becoming qualified through work-based experience and sector training courses. All are highly skilled in hands-on techniques and knowledgeable about objects, and their deterioration and mitigation measures.
Conservation of cultural property is an established accredited profession in the UK and internationally. Our staff members have either achieved or are working towards professional accreditations as an Accredited Conservator-Restorer (ACR) through the Institute of Conservation (Icon), the charitable body that sets the professional standard for the conservation of cultural property in the UK. We are part of a larger national and international conservator community through various organisations, including ICCROM – the conservation arm of Unesco, the Unesco committee for conservation, International Council of Museums-Committee for Conservation (ICOM-CC), which between them set the code of practice for our profession, and the European Confederation of Conservator-Restorers (E.C.C.O), which sets the Code of Ethics. We regularly share information with each other on conservation developments at conference and seminars of national and international scope.
All come into conservation from a passion for making things, a high appreciation of objects, and big interest in the museum, gallery or fashion worlds and value of history and design. Many conservators enjoy pursuing some sort of creative activity – painting, craftwork, cooking – after the exacting detailed day work of conserving is over.
What happens day to day?
Every day you will find our 'swat' team of ten preventive conservators in the collection areas carrying out their daily routines: delicate cleaning of items (to remove dust), looking for signs of 'change' on objects, or checking data on the environment collected from various new technology sensors. They often put up 10m-high lightweight aluminium scaffold towers to reach the many items displayed over 3m up. Their job is to protect the objects and decorative interiors from becoming damaged from incorrect levels of light and UV, air moisture (measured as relative humidity), dust and attacks from moths and carpet beetles.
Millions of visitors cross our palace thresholds every year, and our preventive conservators have a difficult balance to strike between display of the collections in the historic interiors and their protection. Whereas in an ideal world valuable things would be locked away and fully protected, conservators always work with the need for these objects to be seen in situ (many items are on display in the very rooms for which they were commissioned centuries ago).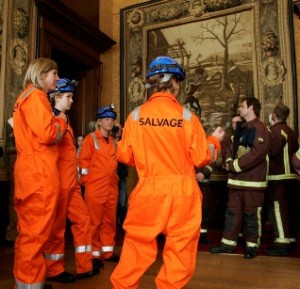 With their expert monitoring, our preventive conservators  can draw attention to 'pinch points' where visitor crowds get quite close to the delicate high relief wood carvings or 18th-century mirrors, or brush against the framed oil paintings, and work with warders and visitor service managers to plan routes safely. Theirs are the first eyes to see any changes to the objects and so can alert the studio-based treatment conservators to potential timely interventive work. Once a month they stay after the palace has closed to conduct drills on salvaging objects, ensuring they are prepared for the swift removal of objects in an emergency, be it a fire or flood.
Preventive conservators also negotiate with many across the palaces, principally those who manage activities and events within the historic interiors. We work together to minimise the potential risk of accidental damage to the interiors and collections from commercial and maintenance activities. These can include dinners and receptions, feature film shoots and even on one occasion, a dramatic sword fight during a live performance!
What happens on a longer term cycle?
Our 14-strong treatment conservators also ascend scaffold towers to carry out cyclical detailed assessments of every item on display. Items that are deteriorating, especially those that are changing at a measurable rate, require near-future treatment and are scheduled into the studio treatment programme according to a set of criteria of relative urgency. Our treatment plans project work to be done in 1-5 years and beyond to 50 years.
If problems are noted, the item is removed to the studio for a more detailed analysis and an object-specific treatment solution is devised and agreed by various owners and curators who also hold responsibility for the welfare of these historically significant royal objects. Many items are fixed in place, such as the outdoor sculptures, and wall and ceiling paintings and these have to be addressed in situ. The analysis can be extensive and include a number of tests. Depending on the object type, and its condition, this can be any combination of petrographic or paint stratigraphy analysis, fibre strength testing, analysis of pH levels, dye fastness, or microscopic-scale colour shifts, and more. Only when complete and the object has been thoroughly documented does any form of intervention start.
For the main part this often involves some form of cleaning, strengthening and protecting. Our outdoor bronze sculptures, for example, are spray-washed with water and a neutral detergent then their surfaces warmed to receive an application of protective wax, thinly applied with brushes.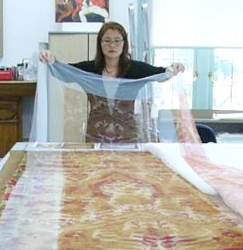 On occasion, exacting replica parts are commissioned from specialist craftsmen or new technology printers to enable an easy-to-reverse blending in of areas of significant loss. We have recently dyed the pattern of our bed hangings onto nylon netting which is then applied over the front of the fabric and becomes and invisible protective layer on the surface of these fragile textile surfaces.
For our costumes, treatments vary considerably and there is the added step of their mounting on form fitting made-to-measure mannequins, delicately padded underneath to achieve an exact fit with full conservation support and to evoke the appropriate posture of the period, the designer-intended drape of the dress.
A scientific understanding of the steps we take, from analysis to prevention to treatment is now also key, and HRP has a team of five scientists and technicians researching causes of deterioration of our collections within the palace environment. They also look at the effectiveness of our mitigating measures and technical solutions to protect, stabilise and strengthen objects, all of which underpins and informs our strategies and approach to conserving collections.
Our science team is currently researching into environmental protections for the Tudor tapestries in the Great Hall and Great Watching Chamber of Hampton Court, determining whether additional room-specific protection is needed for continued safe display of these items in this location. As a first step, up to spring 2014 they will gather data from sensors placed around these rooms and a video camera on the cornice.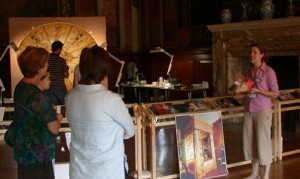 Conservators at the HRP palaces also have a commitment to learning, and they are also required to explain their work to the public wherever possible. Conservators work in the public display areas where there is opportunity to meet visitors, and show or demonstrate the work that they are doing, and the care and commitment to our principle of guardianship.